An Iraqi woman who was forced to be a sex slave killed the Islamic State commander who was her captor, a Kurdish official told an Iraqi news outlet.
Kurdistan Democratic Party spokesman Saeed Mamouzini on Monday told the Iraqi Alsumaria News that the commander, identified only by his nom de guerre "Abu Anas," was killed on Saturday near Mosul in Iraq.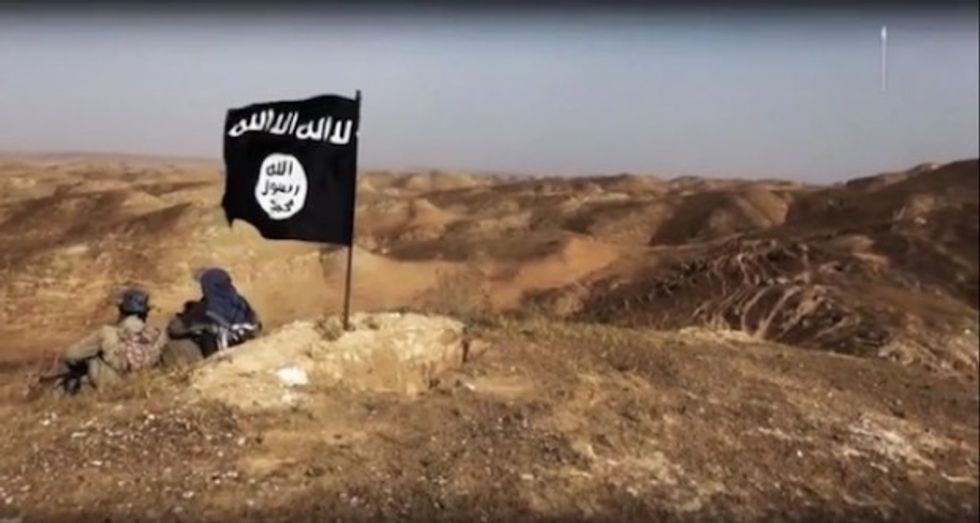 A female sex slave reportedly killed her captor in revenge for the abuse she endured, a Kurdish official said. (Image source: Islamic State group video)
He did not specify how the militant was killed.
The official said that the woman took revenge on her captor after he previously forced her to marry his fellow fighters, suggesting she was sexually abused by a string of jihadists.
TheBlaze is unable to independently authenticate the account, which was widely reported in Iranian media. Iran is vehemently opposed to the Sunni jihadist group, which aims to create a global caliphate under its command.
The Islamic State group has been open about its abduction of minority group women to use as sex slaves, even issuing a guide last year on how to treat them, citing Shariah law.
A United Nations official in August confirmed the authenticity of a document listing the prices for Yazidi and Christian sex slaves, ranging from $40 to $170, based on their age.