Princeton University professor Robert George contended in a new video published online Tuesday that a "common misunderstanding" has led to a "serious erosion" of freedom in America.
George, a professor of jurisprudence, asked at the outset of the video: "How does the Constitution of the United States seek to preserve liberty and prevent tyranny?"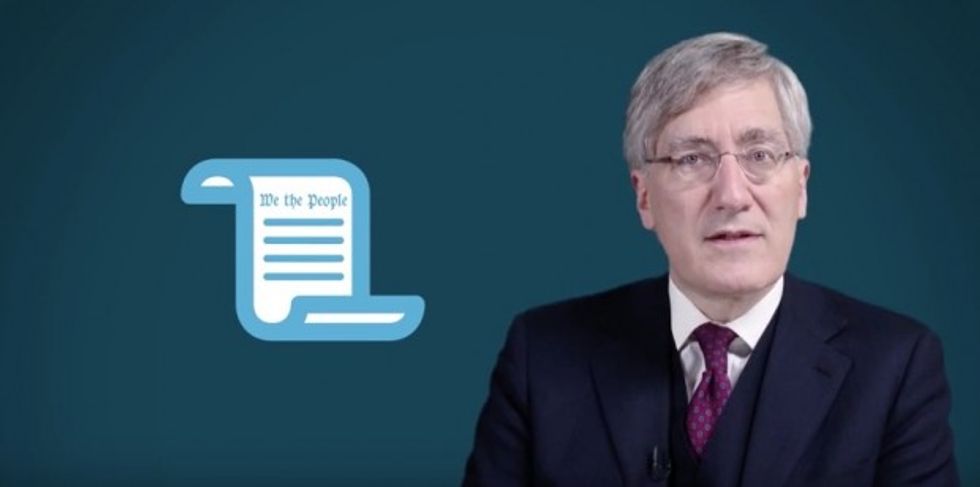 Image source: YouTube
The professor said that most of his students would likely answer that the founders passed the Bill of Rights, leaving the Supreme Court with the power to enforce those rights.
George contended that answer was wrong, saying, "That misunderstanding has led to a serious erosion of our freedom."
Instead, the professor argued that the Bill of Rights were "hotly debated" because many feared it "would actually undermine the main protections against tyranny." According to George, the Constitution's call for a "limited nature of the national government" was itself the chief protection against tyranny.
"The Constitution did not envision a national government of general jurisdiction ... but rather a government of enumerated and delegated powers. A government that had authority over only specific areas of American life," he said, adding that "all other powers" were reserved to the states or "American people themselves."
George said that the Ninth and Tenth Amendments have failed to curtail the growth of the federal government and that the Supreme Court has failed to keep the other two legislative and executive branches in check, resulting in a loss of freedom for the American people.
—
Follow the author of this story on Twitter and Facebook: