Three strangers became an unexpected team of good Samaritans for one Florida deputy.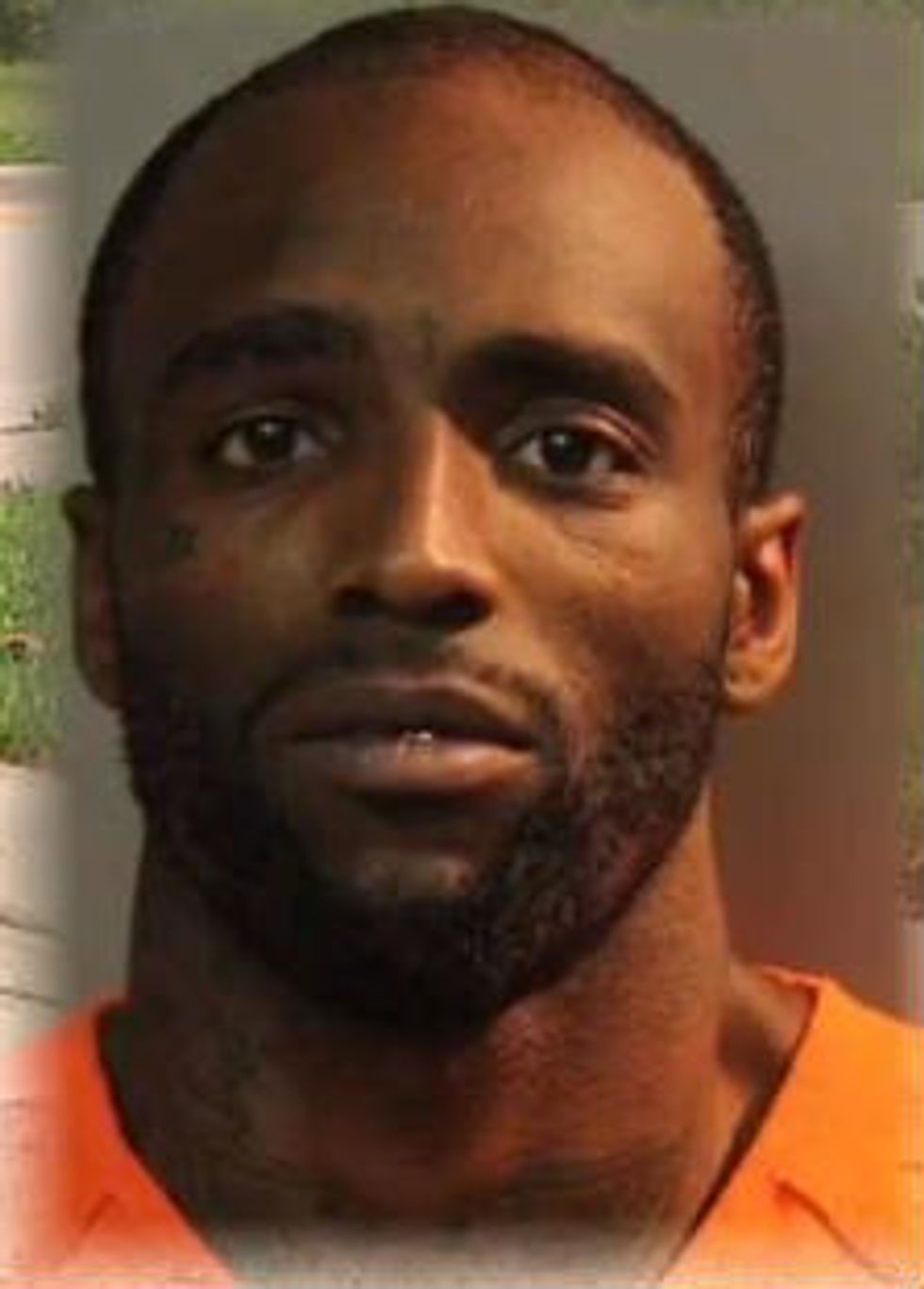 Corey Johnson (Image source: KTVT-TV)
Polk County Deputy Mike Walsh had just pulled over Corey Johnson for blowing through a stop sign and almost hitting him. But what Johnson allegedly did afterward caught the attention of three passersby.
"The guy slammed the door out on the deputy and then jumped at him and just started wailing and hitting him across the head and just beating him," George Cooper told WTVT-TV.
Cooper, with a torn ACL, said he wasn't thinking about his own safety, but that the only thing on his mind was helping the officer.
"The boy was all over him straddling him [and] beating him. He snatched his radio and took it," Cooper said.
Cooper wasn't about to let that stand.
"He is a man just like I am. He has children, he has a wife and a family. I want him to go home to his family like I go home to my family," Cooper said.
Another good Samaritan, Antonio Velazquez, said he stopped his truck in the middle of the road when he saw what was happening and knew he had to help.
In the meantime, Cooper had managed to free Walsh from the suspect, who took off running. But Valazquez chased after him, WTVT reported.
"I kicked him and he fell down and when I tried to grab him I fell down with him," Velazquez said.
And at some point, a third unnamed good Samaritan joined in to help.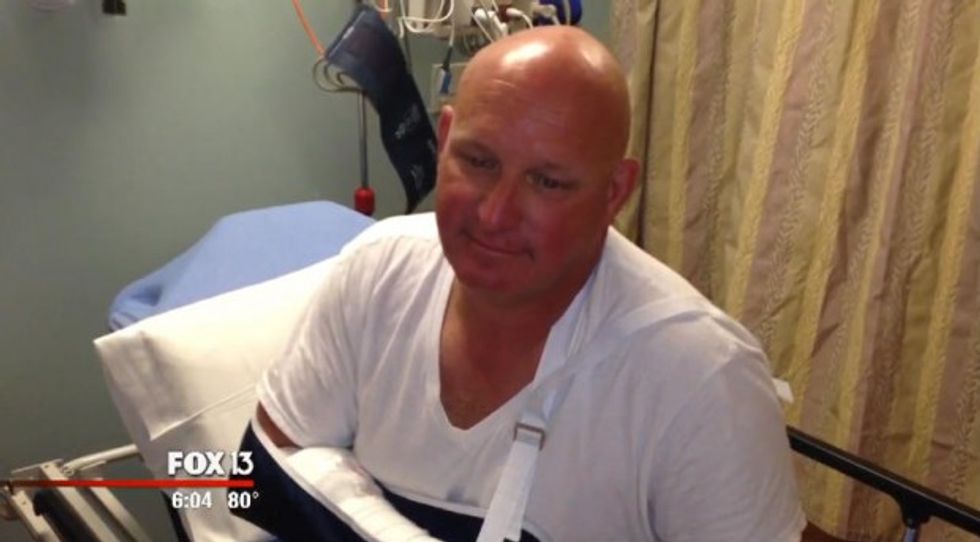 Mike Walsh (Image source: KTVT-TV)
Walsh is recovering from cuts and bruises, as well as a broken thumb. Johnson, who has been arrested seven other times, was taken into law enforcement custody on charges of aggravated battery on a law enforcement officer, resisting an officer with violence and driving while license suspended or revoked.
As for Cooper, he doesn't have any regrets looking back on the risky rescue.
"It doesn't matter what your color is, your race, or your creed. He is a police officer. He is supposed to help us. That is just their job," Cooper said.
(H/T: WTVT-TV)
–
Follow Jon Street (@JonStreet) on Twitter