A video published to a popular YouTube page showed the impact a taser had on a man's bare skin at 28,000 frames per second.
The Slow Mo Guys used a super high-speed camera to film a taser being deployed on a human target for approximately five seconds.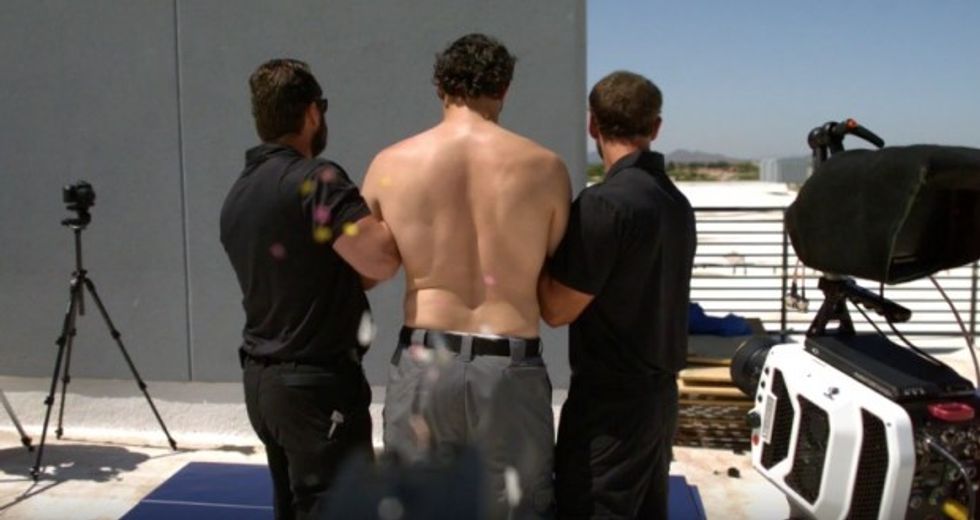 Image source: YouTube
When slowed down, the muscles in the man's back could be seen contracting from right to left after the point of impact.
Following the experiment, the man said he'd be very reluctant to try it again.
"It feels like my muscles are still locked up," he said.
Watch the Video:
—
Follow the author of this story on Twitter and Facebook: