Model Brooke Burke, the host of this year's Miss America pageant, found herself under fire on social media after she badly mispronounced the name of legendary Navy SEAL Chris Kyle's widow, Taya.
Taya Kyle was one of the judges for the 2015 Miss America pageant.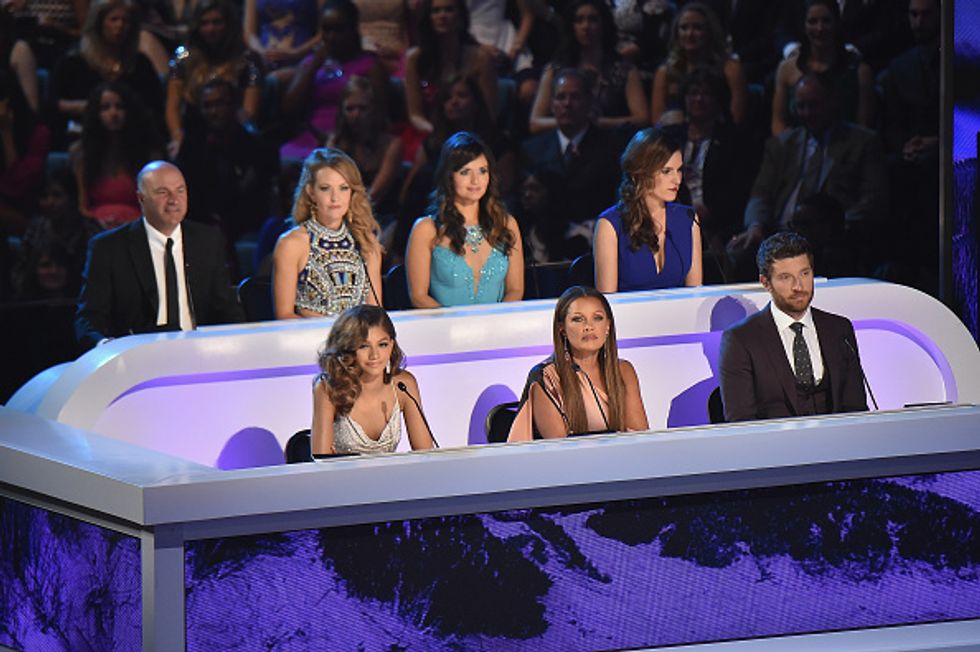 Getty Images
After Miss Alabama Meg McGuffin randomly selected a judge to ask her a question, Burke introduced the judge.
"OK, Tara Kylie," Burke said.
Kyle went on to ask Miss Alabama about Donald Trump. Watch the clip below:
Kyle handled the flub like a pro and it didn't seem to bother her much. The same couldn't be said for her fans.
Just curious, @brookeburke, but how do you not know who @TayaKyle is? I don't know who Tara Kylie is. #MissAmerica

— Mandie (@vanoudie) September 14, 2015
Did Brooke just call her "Tara Kylie?" Is she for real?! #missamerica

— Morgan Weller (@morganlweller) September 14, 2015
HER NAME IS NOT TARA KYLIE, IT IS TAYA KYLE ARE U KIDDING #MissAmerica @MissAmericaOrg WTF

— Sadie Foster (@sadiefoster) September 14, 2015
I'm late to the game but holy heck did Brooke Burke have some "Adele Tazeeb" moments. She called Taya Kyle "Tara Kylie"! #MissAmerica #whut

— Lauren Zakalik (@wfaalauren) September 14, 2015
@brookeburke Her name is pretty easy to say - it's Taya Kyle - NOT Tara Kylie. There aren't that many judges - seems like you could learn it

— Sue Asamom (@SueMapleGrove) September 14, 2015
Hey @brookeburke it's Taya Kyle, not Tara Kylie. Maybe show some respect next time by learning her name. #MissAmerica

— FWPASC (@ashvedaa) September 14, 2015
@brookeburke just called Tara Kyle "Tara Kylie". Wow. Major mess up to an important figure in the Armed Forces right now.

— Reanna Moss (@TaySwiftNC) September 14, 2015
Did she just say Tara Kylie? Its Taya Kyle. Good grief. Get it right. #MissAmerica

— t. (@_fabtab) September 14, 2015
---