Vice President Joe Biden, who is still weighing a presidential bid, accused Republican presidential frontrunner Donald Trump and other GOP candidates "xenophobia."
During an event Tuesday night at the Naval Observatory marking Hispanic Heritage Month, Biden talked about the Republican presidential primary and the upcoming visit by Pope Francis.
"I don't want anybody to be down right now about what's going on in the Republican Party," the vice president said according to the White House press pool report.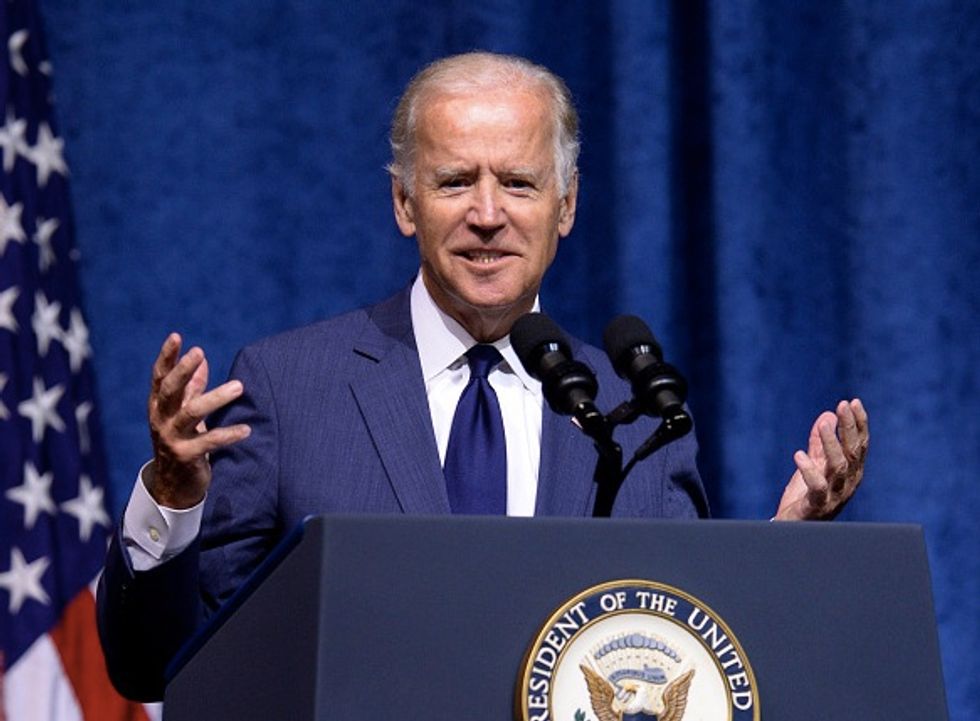 (Jason Davis/Getty Images)
"Trump and the stuff you're hearing on the other team," is a "sick" message, Biden added.
As Democratic presidential frontrunner Hillary Clinton has looked more vulnerable, Biden has said he is considering a run, but has been unclear.
"What's going on with the other side," Biden told the crowd, "folks, this will not prevail. This will not prevail."
"Folks the American people are with us," Biden said. "I know it doesn't feel that way."
He contrasted that with Pope Francis, whom he called ''the single most popular man in the world," with people of all faiths or no faith.
"In the meantime, watch the response that Pope Francis gets," Biden said.
As he concluded his remarks, those in attendance shouted, "Run, Joe Run!"
The vice president responded, "Oh, no no no no."