President Barack Obama has "better things to do" than watch the Republican presidential debate on Wednesday, White House press secretary Josh Earnest told reporters Tuesday.
When asked if Obama would tune in to the debate on CNN, Earnest said, "I do not anticipate he will."
Later in the briefing, asked why Obama would not tune in, he added, "I guess because he feels like he's got better things to do, with all due respect to CNN."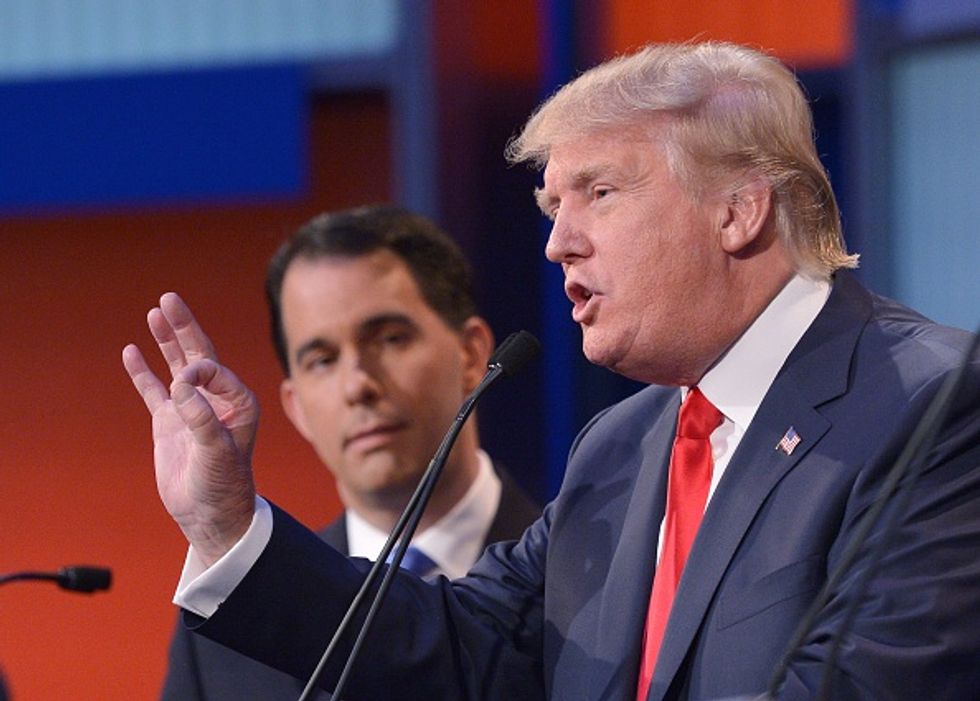 Wisconsin Gov. Scott Walker (L) listens as real estate tycoon Donald Trump speaks during the prime time Republican presidential debate Aug. 6, 2015, at the Quicken Loans Arena in Cleveland, Ohio. (AFP/Getty Images/Mandel Ngan)
CNN reporter Jim Acosta joked CNN's audience size would be OK. Earnest remarked, "I suspect that's correct."
But Earnest said that Obama is following the race and is a "keen observer" of who his successor will be.
"The president understands that elections have consequences and that the kinds of discussions about the future of the country that will take place over the next 15 months or so are critically important as Americans decide the next person who should sit in the Oval Office just down the hall," Earnest said, "and there are big consequences."