© 2023 Blaze Media LLC. All rights reserved.
He's Been Living With 'Retrograde Amnesia,' Unsure of His Identity Since Brutal 2004 Attack. 11 Years Later, He's Uncovered the Truth.
"I'm not just some stranger that materialized out of thin air."
In the summer of 2004, he was found behind a Burger King dumpster in Georgia. He was beaten up, sunburned and had been left for dead.
When he woke up in the hospital, he couldn't remember who he was. The medical diagnosis was retrograde amnesia.
He began calling himself Benjamin Kyle, and he's spent the last decade trying to uncover his identity and a past that was all but wiped away.
"Sometimes, the last 10 years has been just hell," he told WJXT-TV. "I think initially I was just stunned, literally stunned. I was not functioning. I couldn't even talk about it."
Benjamin Kyle (Image source: WJXT-TV)
Settling in the Jacksonville, Florida, area, Kyle soon discovered that nothing is simple when one can't establish an identity.
Not knowing his Social Security number, businesses wouldn't hire him and shelters wouldn't take him in, WJXT reported. But after a Florida state representative heard about Kyle's plight, a Florida Legacy ID was set up for him, the station said.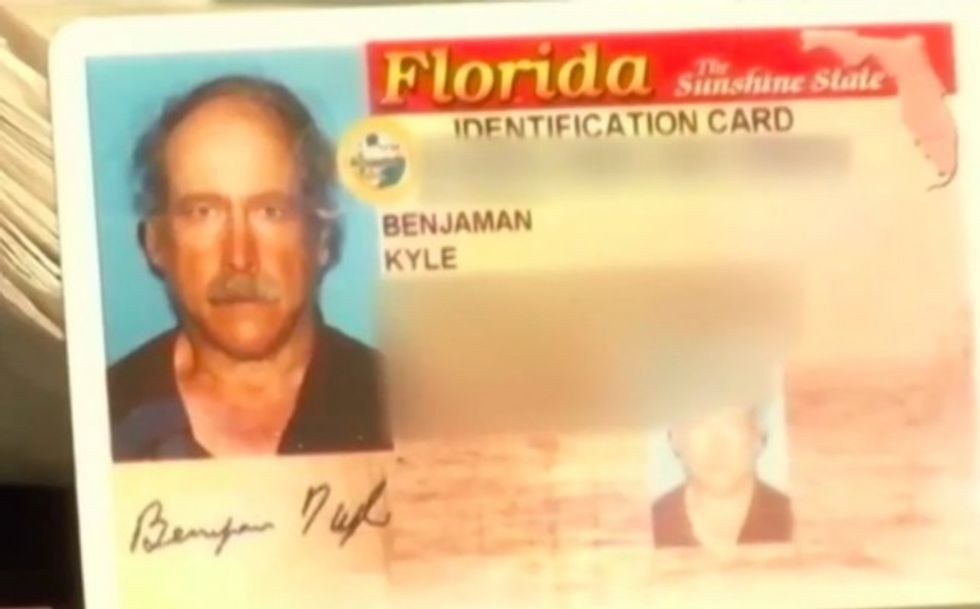 Image source: WJXT-TV
Then a business owner gave Kyle a job and arranged housing for him; other folks came to his aid as well — and Jacksonville became his home. "I know so many people," he told WJXT. "My support system is here."
And as his search for his name and his past persisted with no luck, Kyle connected with genetic genealogist CeCe Moore.
Moore told WJXT that her practice uses a methodology developed for adopted people searching for their birth families. "It's applicable to lost identity as well," she told the station.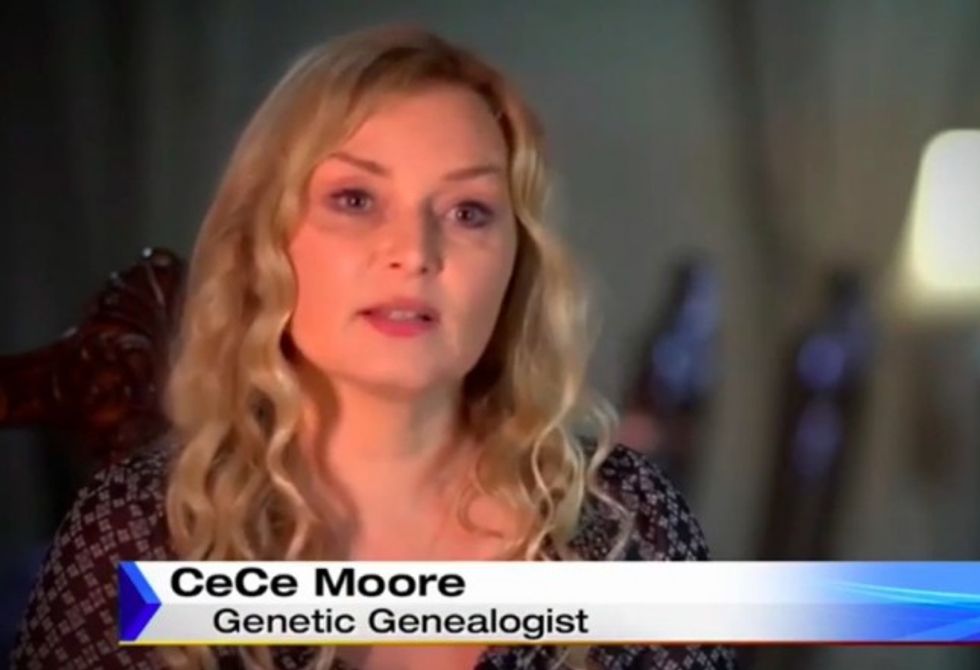 Image source: WJXT-TV
So Moore and her associates labored on Kyle's case for more than two years. They compared his DNA to DNA databases nationwide and combined that with tidbits of data Kyle offered.
Then finally, a breakthrough.
"Evidently, I left Indiana in '76 and they have not seen me since then," Kyle told WJXT. "Of course we haven't been in communication. They thought I was dead."
Moore was amazed that authorities couldn't put the puzzle together.
"We had his birth date. We had his home state. We had his family's religion. How could this not have been solved?" she asked the station. "It took all this time, and thanks to genetic genealogy and DNA detective work, he finally has what should have been his for years."
For now, Kyle is keeping his found identity under wraps to protect the privacy of his family — surviving brothers he still needs to connect with in person.
With so much more known than unknown, Kyle reflected on his ordeal.
"I never really talked about the bad times. And there were some bad times," he told WJXT, his voice breaking. "I never talked to people about it because I never thought I had the right to impose my problems on them. I don't know. Ten years ago, if I had known I'd have to go through the past 10 years, I'd have just made up a Social Security number in the hospital."
But now Kyle said he has "a sense of belonging."
"I have a history," he told the station. "I'm not just some stranger that materialized out of thin air."
video platformvideo managementvideo solutionsvideo player
—
Follow Dave Urbanski (@DaveVUrbanski) on Twitter
Want to leave a tip?
We answer to you. Help keep our content free of advertisers and big tech censorship by leaving a tip today.
Staff Writer
Dave Urbanski is a senior editor for Blaze News.
DaveVUrbanski
more stories
Sign up for the Blaze newsletter
By signing up, you agree to our
Privacy Policy
and
Terms of Use
, and agree to receive content that may sometimes include advertisements. You may opt out at any time.