If you were watching Pope Francis' flight path, you may have noticed his plane circle in the air while over North Carolina.
So why did the pope's plane make several donuts in the air ahead of his much-anticipated arrival in Washington, D.C.?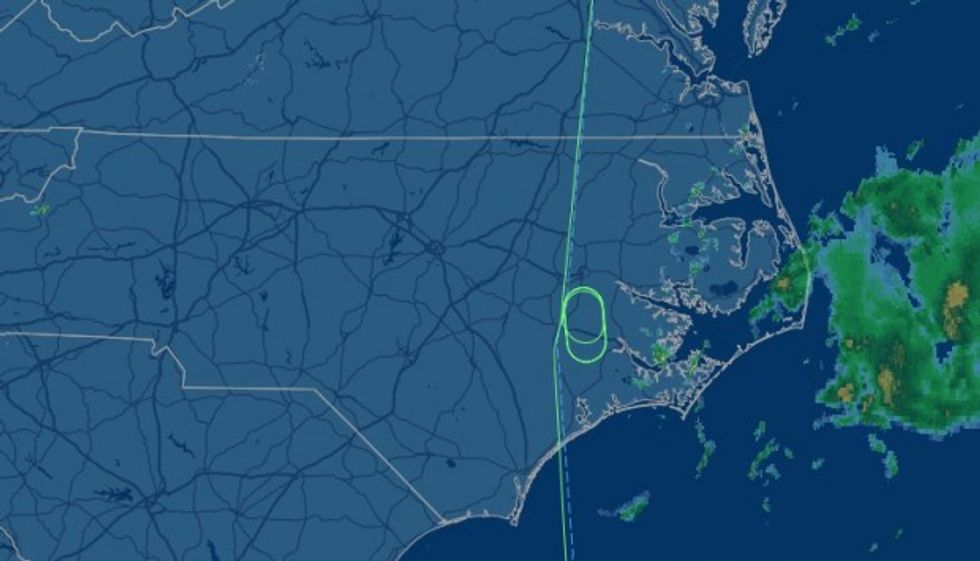 Image source: Screen grab via FlightAware
A source on the ground at Joint Base Andrews told The Atlantic that he was informed by multiple government officials it was to burn time because President Barack Obama's motorcade was running late.
According to FlightAware, the pope's plane was set to land at 3:19 p.m. It ultimately landed at 3:48 p.m.
A White House spokesperson, however, noted to The Atlantic that Obama was not late. The president arrived on time and that the pope deplaned at 4 p.m. as scheduled, the spokesperson told the news outlet.
—
Follow the author of this story on Twitter and Facebook: