Alexandria Sabori was shopping with her sister and 10-year-old niece at a Dollar Tree store in east Los Angeles earlier this month when she asked to use the restroom.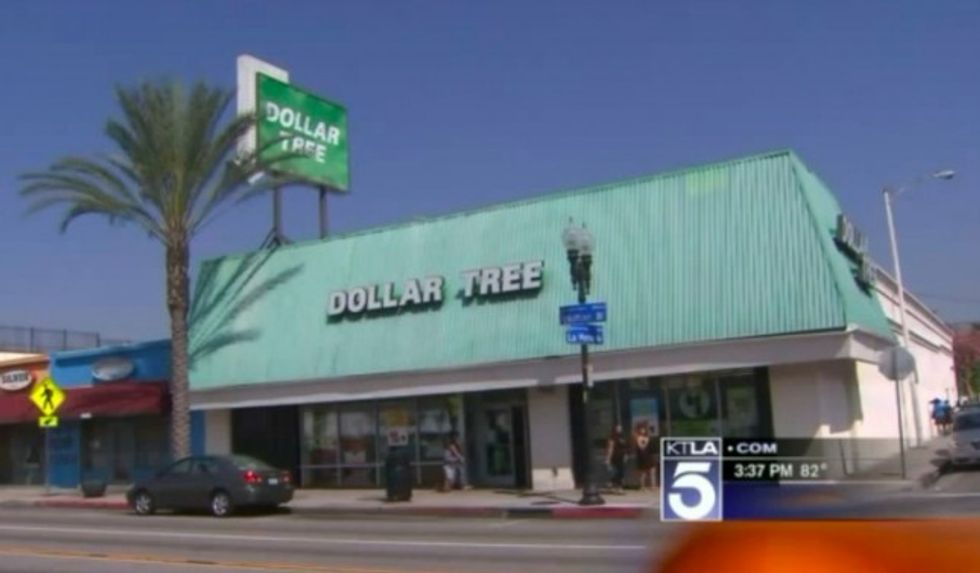 Image source: KTLA-TV
But Sabori said a male store employee told her to wait.
"Let me check that there's toilet paper, and let me check that it's nice and clean," Sabori told KTLA-TV, recalling the man's request.
Once inside the restroom, she noticed a cardboard box — with a hole in the side.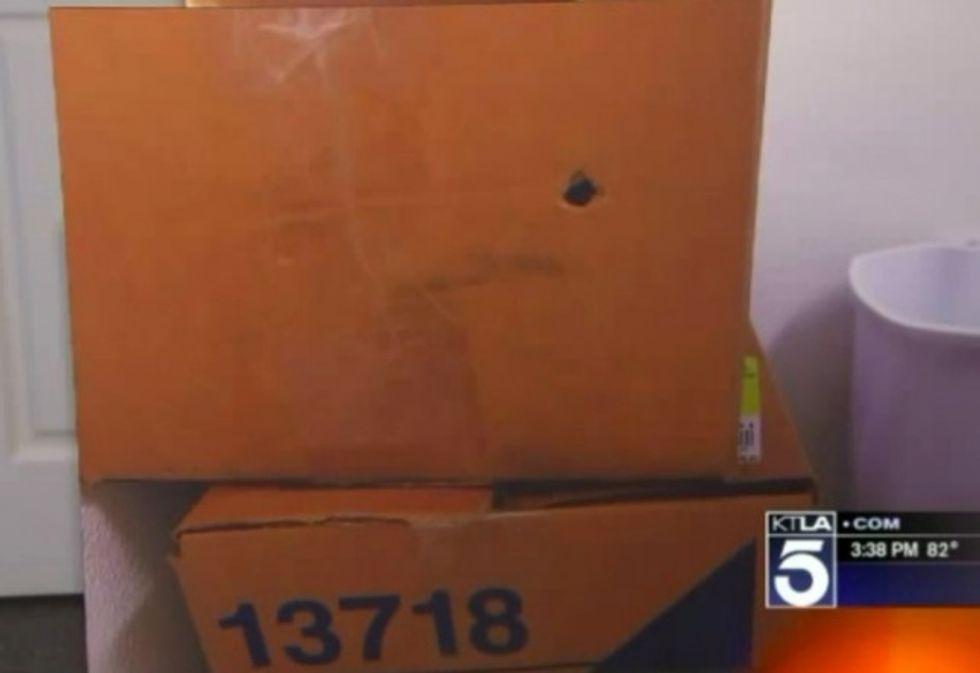 Image source: KTLA-TV
"I was very curious to see what was in the box," Sabori said. "Why was there a hole in the box?"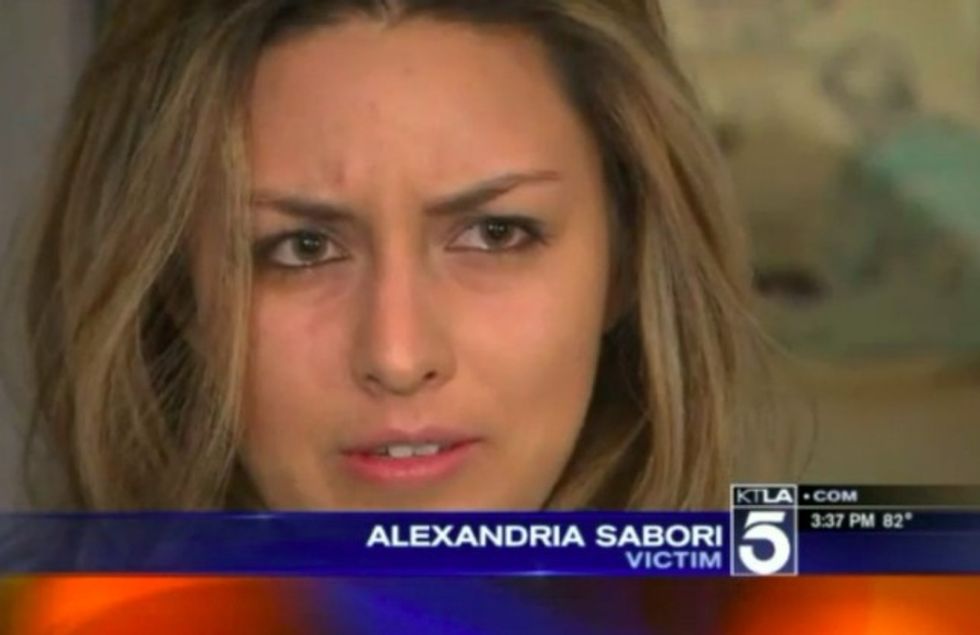 Image source: KTLA-TV
Peering inside, she said she discovered an iPhone pressed against the hole recording video. Sabori told KTLA, "My heart dropped."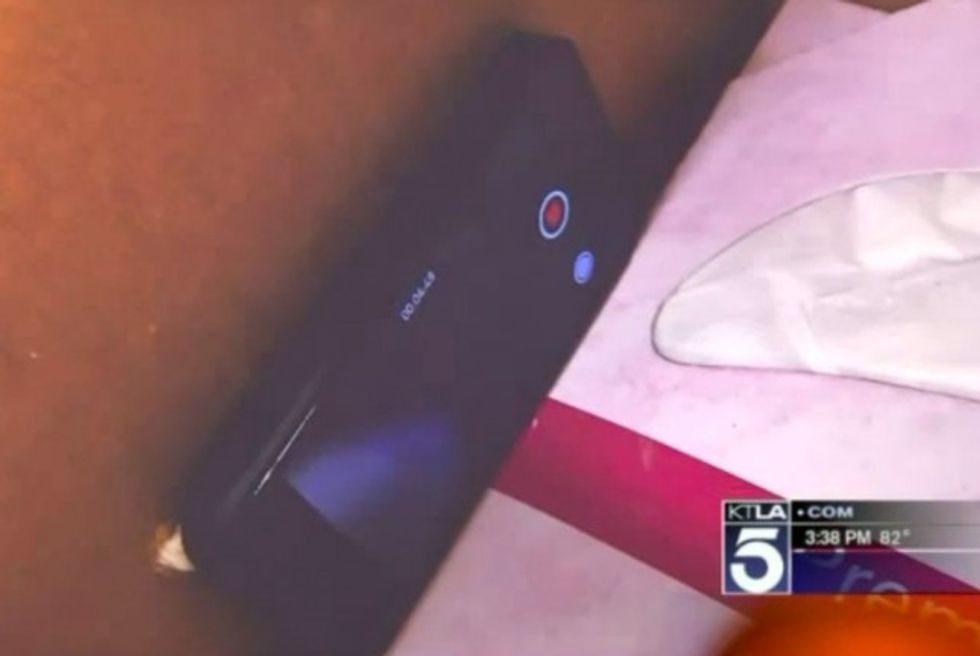 Image source: KTLA-TV
After grabbing the phone, Sabori asked to see the manager — only to learn that the employee who she talked to before using the restroom was the manager.
At that point she left the store, contacted authorities and deputies arrived to arrest Carlos Martinez that same day, Joe Gonzalez of the Los Angeles County Sheriff's Department told KTLA.
Sabori told the station that her young niece would have used the restroom after her.
"This could've been my niece instead of me," she told KTLA.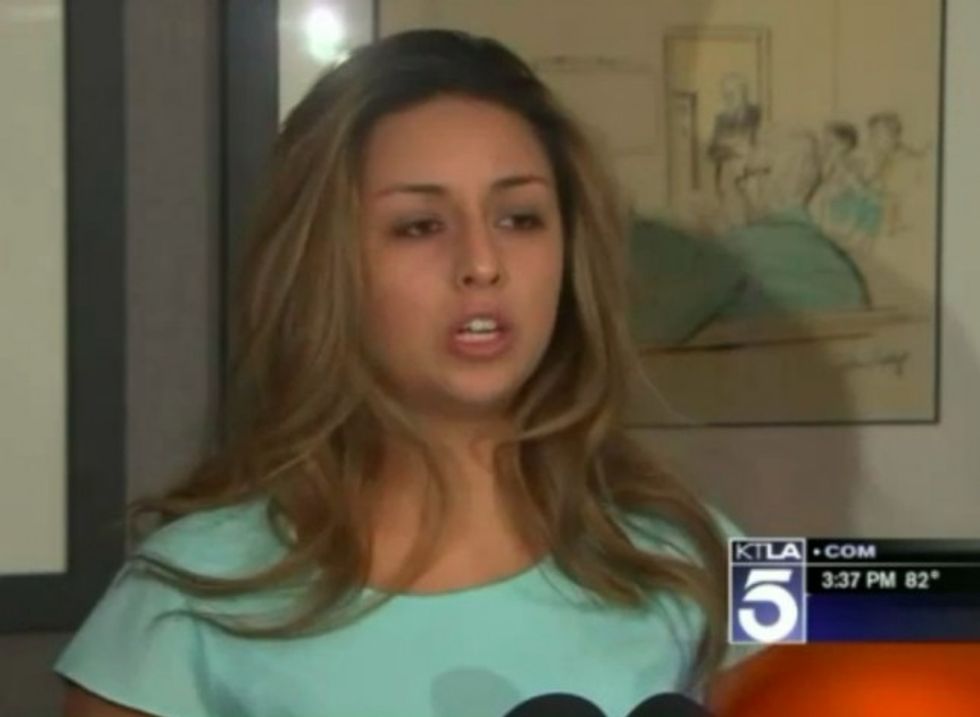 Image source: KTLA-TV
Another Dollar Tree shopper told KTLA Wednesday that the same man asked her, as well as her daughter and family friends, to wait before using the store's restroom so it could be tidied up.
"And each time he would say, 'Oh, I have to check and make sure there's toilet paper' or 'I have to check and make sure it's not wet,'" Ternesha Peoples told the station. "And then after he came out he would let us enter."
—
Follow Dave Urbanski (@DaveVUrbanski) on Twitter