A Michigan man was on a "be-on-the-lookout" alert issued by Ann Arbor police early Thursday.
Later that morning, a 19-year-old man matching his description was sitting on the edge of a strip mall's roof — his feet dangling off it — in Pittsfield Township, MLive reported, just a few miles south of Ann Arbor.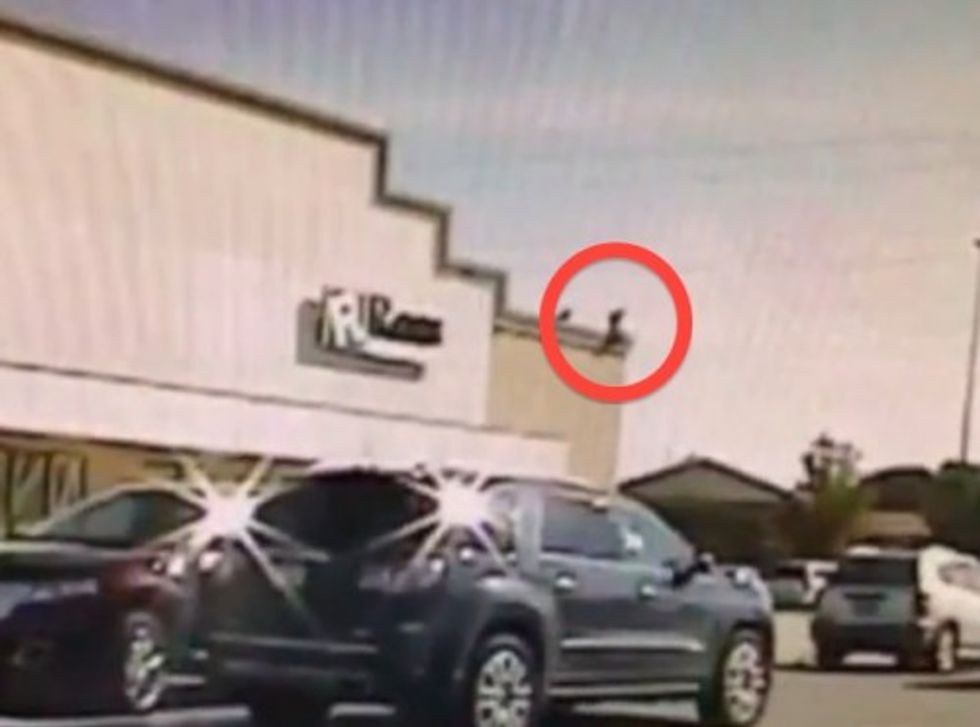 Image source: WXYZ-TV
"I think it was crazy," Ashley Parker, store manager of the mall's Dollar General, told WXYZ-TV. "I don't know how in the heck he got up there."
The man was threatening to jump, the station added.
But Pittsfield Township Police officer Jack Pattwell was soon communicating with the man, who agreed to let him come up to the roof, MLive said.
Patwell and another officer, Mike McVicker, got to the roof using a fire department ladder — but then the man began moving closer to the roof's edge, MLive said.
Some cellphone images appear to show the man not sitting but standing as an officer moved in behind him.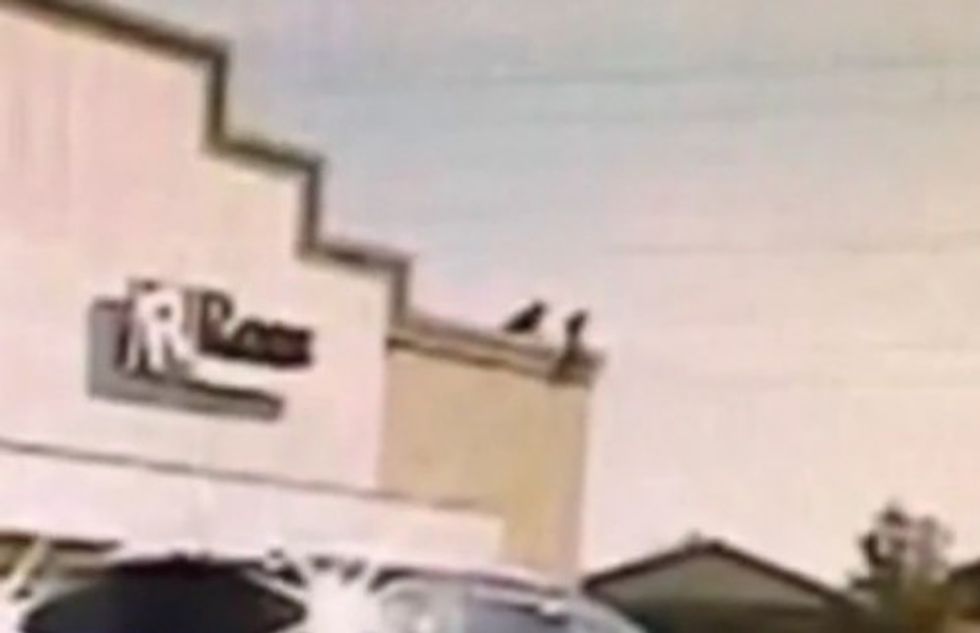 Image source: WXYZ-TV
Finally, Pattwell was able to grab the man and pull him from the edge, MLive said — a moment that was caught on cellphone video.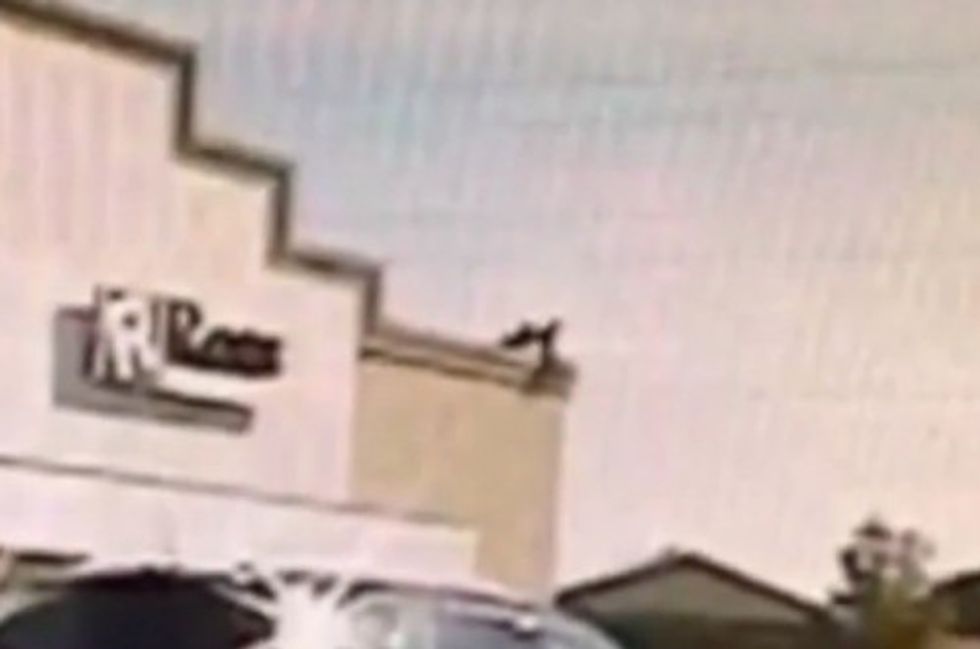 Image source: WXYZ-TV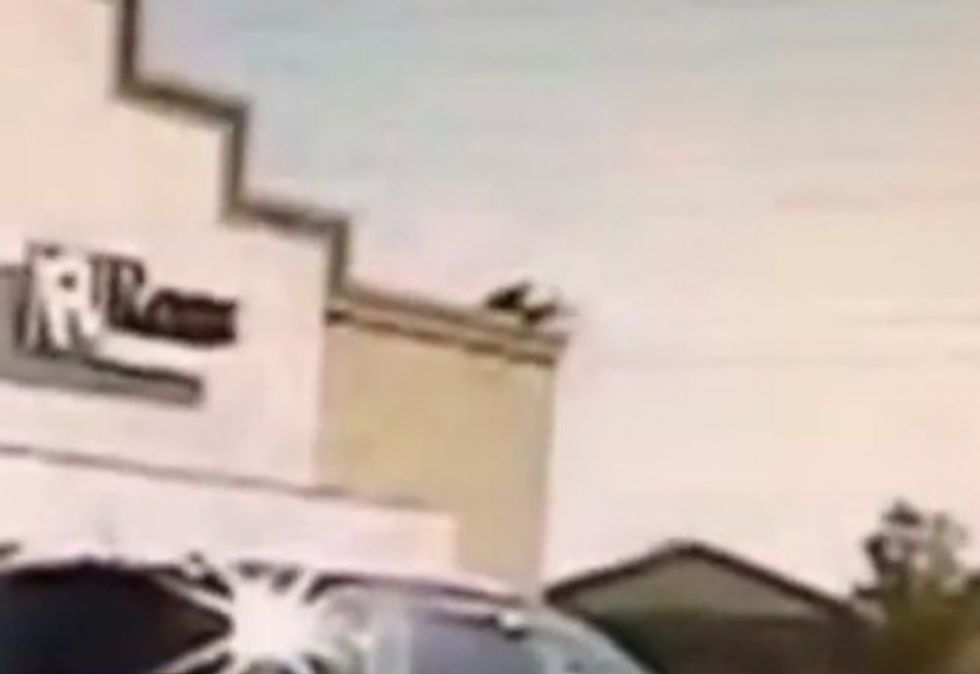 Image source: WXYZ-TV
The man was transported to a hospital for treatment.
"It's always good to see cops doing good with all the bad light that's being shed on them right now," Aliyah McKinney told WXYZ.
—
Follow Dave Urbanski (@DaveVUrbanski) on Twitter