A little girl outfitted in rain boots, a life-jacket and a bright red bow on top of her head wielded a Barbie fishing pole like a champ on her dad's bass boat.
Though little Avery asked her dad for help reeling in the line, he encouraged her to just keep going by herself.
"It's so heavy. I caught a fish," the little girl said, straining with the line.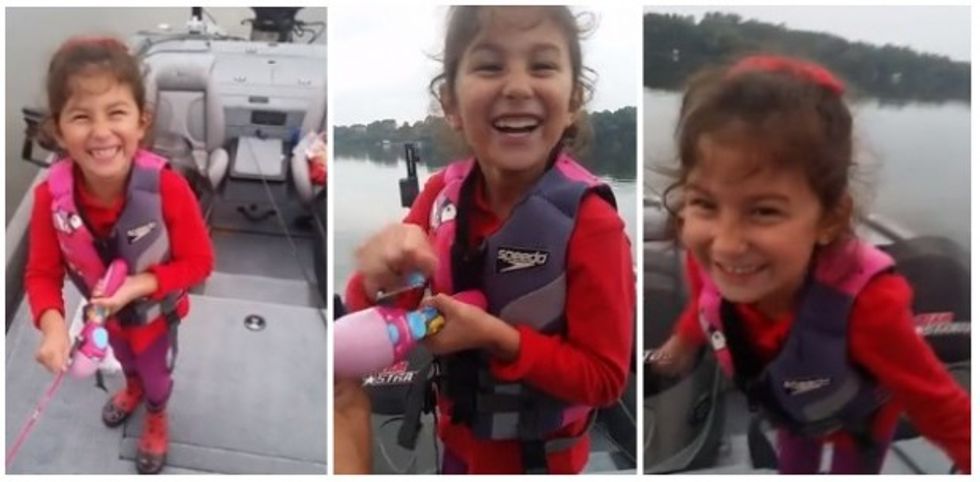 Image source: YouTube
And then, after a few more turns of the reel, the fish came into sight.
"Yes, yes, yes, yes, yes!" Avery shouted, the father-daughter pair eventually dissolving into laughter in their excitement over the fish.
"Oh my gosh. Oh my gosh," Avery's dad said has he grabbed the fish by the mouth. "Avery, this thing is 20 inches."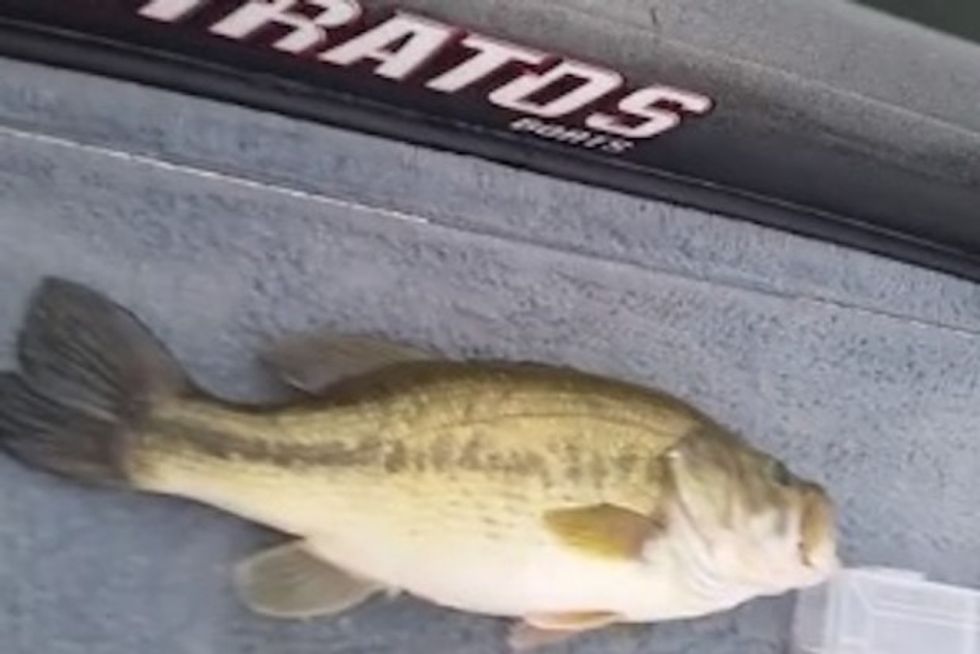 Image source: YouTube
"What do you think? Avery, what do you think?" he asked as she examined her fish, which the video description said was a 5-pound bass.
"Yes, I got one! Finally!" she jumped.
Watch the video in which she "crushes [the] huge bass":
Good work, Avery. Good work, Barbie fishing pole.
(H/T: Reddit)