Center for Medical Progress founder David Daleiden described encountering "evil" during his group's work on the undercover Planned Parenthood videos when he met late-term abortion doctor Shelley Sella.
Daleiden told Glenn Beck on his radio program Tuesday that he met Sella after a screening of "After Tiller," a documentary profiling doctors who perform third-trimester abortions. Daleiden — undercover and "in character" — asked Sella, a contract physician for Planned Parenthood in Northern California, about fetal tissue harvesting.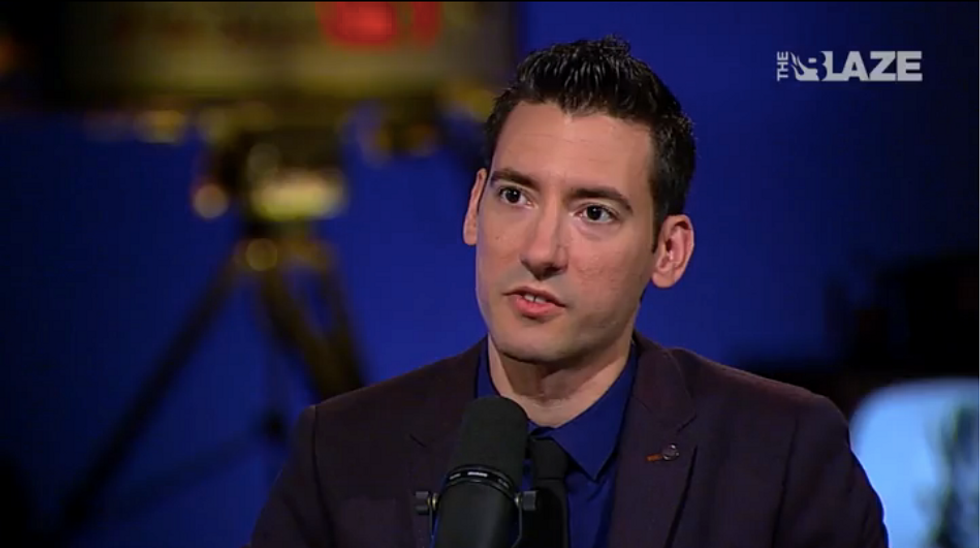 David Daleiden (Photo: TheBlaze TV)
"And while I was speaking with her, she wasn't suspicious of my character," Daleiden described. "Everything, everything was going well. We were talking and kind of joking and laughing about something. And all of a sudden she looked straight in my eyes, and I saw almost like a flash of light run from one side of her eyes to another. Kind of like when the sun is flashing in a car, like driving on the freeway. And a flash from one side to the other, and all of a sudden, her eyes looked really hard and mean and aggressive.
"And for the first time during this entire project, I felt really afraid, like an actual fear, a fight-or-flight kind of response. I felt very exposed, like she knew everything about me. And then all of a sudden … back to laughing and joking, totally casual, normal. And I talked about that with several people afterwards, and some people have kind of a spiritual interpretation, and others have a more psychological interpretation. But on some level, we feel like that was the predator look or the predator instinct that you see in someone who is accustomed to killing people. This is a late-term abortion doctor who has terminated many, many, many big babies over the years," he said.
He concluded, "That was probably the most significant moment that I had kind of early on encountering, as you said, the evil that we were going to be directly in contact."
Daleiden said Sella practices in Albuquerque, New Mexico, where she is able to perform abortions up to birth because of the state's abortion laws.
Complimentary Clip From TheBlaze TV
[mlbvideo content_id="508021383"]
The full episode of The Glenn Beck Program, along with many other live-streaming shows and thousands of hours of on-demand content, is available on just about any digital device. Click here to watch every Glenn Beck episode from the past 30 days for just $1!