For the first time in its 18-year history, Fox News Channel was the most-watched network in basic cable primetime for an entire quarter, according to Nielson ratings released Tuesday.
The cable-news network managed to top all of its competitors, including ESPN which usually sees a boost in ratings as the football season begins.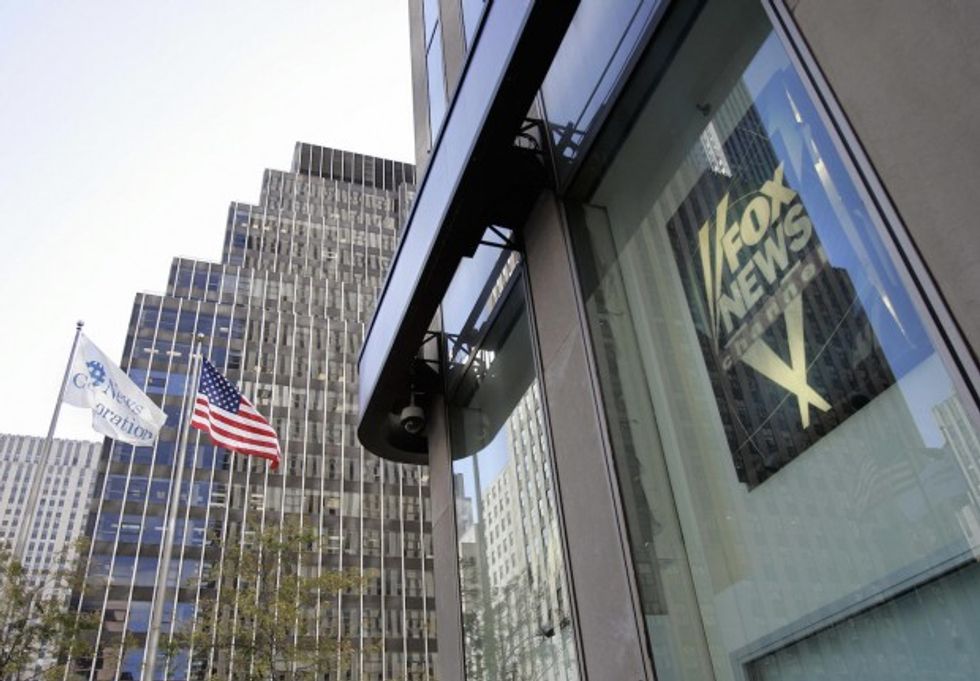 An electronic news ticker above a sign at the Fox News Channel television studios in the parent News Corporation building, 05 October 2006, in New York. (STAN HONDA/AFP/Getty Images)
Fox News averaged 1,952,000 total viewers in primetime compared to ESPN's 1,707,000 viewers. USA averaged 1,552,000 viewers and TNT averaged 1,418,000 viewers.
The ratings mark a double-digit increase in viewers from the same time last year and come as the 2016 political season heats up.
Earlier this year, Fox News shattered all records when more than 24 million viewers tuned into the first Republican presidential debate in Cleveland. The debate ignited a feud between candidate Donald Trump and the network that has been on-and-off for weeks.
Fox News turns 19 on October 7.
—
Follow the author of this story on Twitter and Facebook: