Just days after announcing a boycott on Fox News appearances, GOP presidential candidate Donald Trump apparently changed his mind, sitting down for a back-and-forth with host Bill O'Reilly on Tuesday night.
Trump and O'Reilly discussed a variety of issues ranging from a commentator's recent claim that he would be accountable if a gunman opened fire on a mosque to his oft-times harsh rebukes of fellow contenders — and his decision not to deride a man at a New Hampshire campaign stop who recently accused President Barack Obama of being a Muslim.
"I think, frankly, the question that was asked of me in New Hampshire ... I just didn't want to respond to the question," Trump said. "It's the first time I've ever been sort of made controversial by not responding to a question."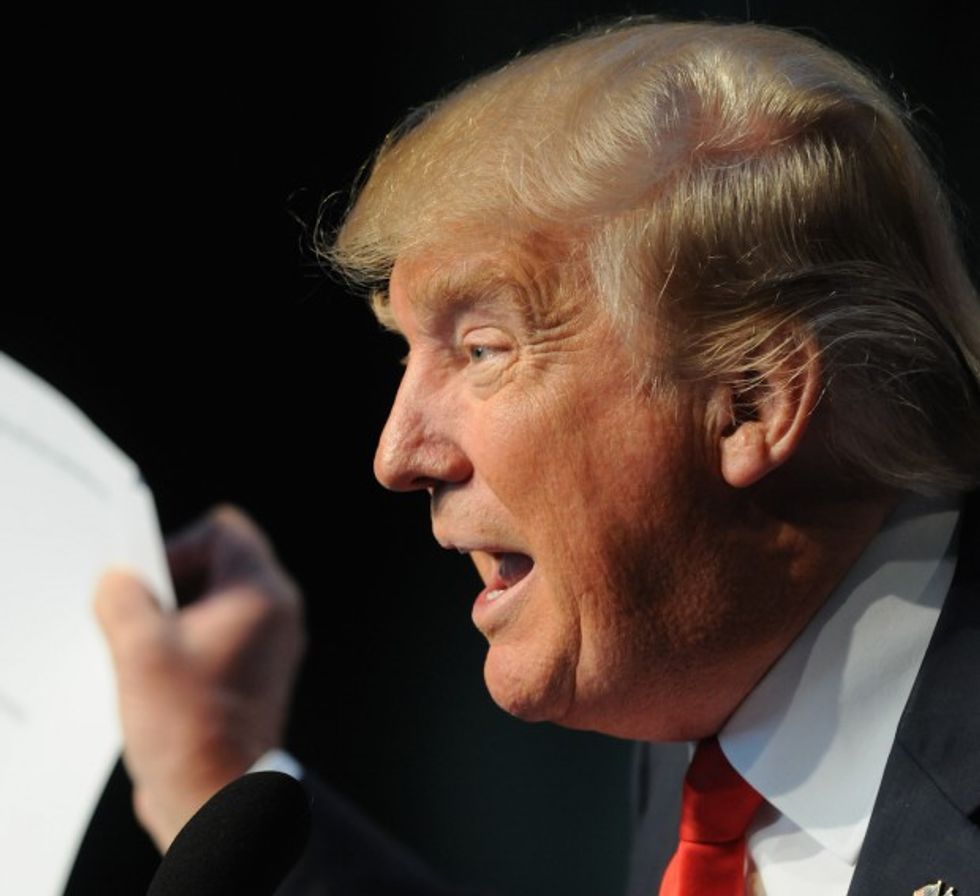 Republican presidential candidate Donald Trump (Steve Pope/Getty Images)
He added, "They wanted me to defend President Obama and he can defend himself."
O'Reilly went on to ask Trump a series of tough questions, including whether the candidate would need to change his style and "be a bit kinder and more mature" if he wants to secure the Republican nomination.
"I think the word mature is not appropriate," Trump countered, describing himself as a "nice" person.
In the end, though, Trump said that the person who secures the nomination will be judged based on competence above kindness.
O'Reilly proceeded to question Trump's recent claim that fellow contender Sen. Marco Rubio is a "clown" — a remark at the 2015 Values Voter Summit that ended up getting him booed.
While O'Reilly said that "calling Sen. Rubio a clown was not presidential," Trump countered that he and Rubio were fine until the senator attacked him "quite viciously."
Watch the segment below:
(H/T: Mediaite)