When Juan de la Garza was testing out his new camera in the Texas town of McAllen, near the Mexican border, he probably didn't expect to capture this horrifying moment.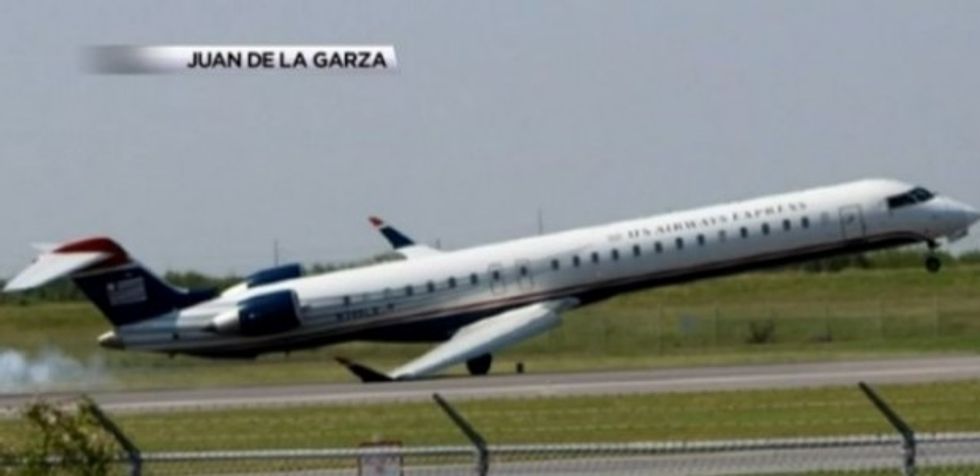 Image source: KXAS-TV
But that's exactly what happened Tuesday as American Eagle Flight 5786 was landing at McAllen Miller International Airport at 11:46 a.m. The plane had departed from Dallas Fort Worth International Airport at 10:21 a.m., KXAS-TV reported.
But it wasn't until Garza later got home and loaded the images onto his computer that he even noticed the plane's wing had clipped the runway, since it went on to fully land and taxi over to the gate without further incident.
According to an aviation expert who spoke with KXAS, the incident likely occurred as the result of the pilot overcompensating while trying to balance crosswinds.
Mesa Airlines, which was operating the flight, responded to the incident, saying that the aircraft was removed from service so that it could be inspected.
Passengers exited the jet as usual and no one was injured.
Mesa Airlines is conducting an investigation.
(H/T: KXAS-TV)
–
Follow Jon Street (@JonStreet) on Twitter