Sitting in the front row of a baseball game between the New York Yankees and the Boston Red Sox, one fan had three opportunities to snag a souvenir baseball.
He fumbled all three.
The first flub happened when a pop-up crossed into foul territory and went right through the man's hands.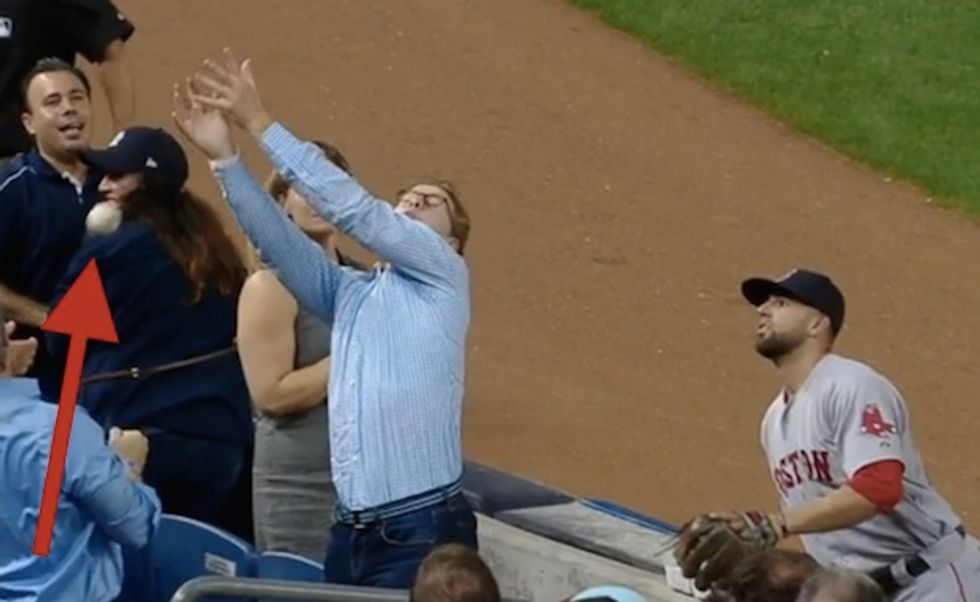 Image source: MLB
Later, foul ball lightning struck again when a ball went into the stands and right into — and again through — his hands, bouncing back onto the field.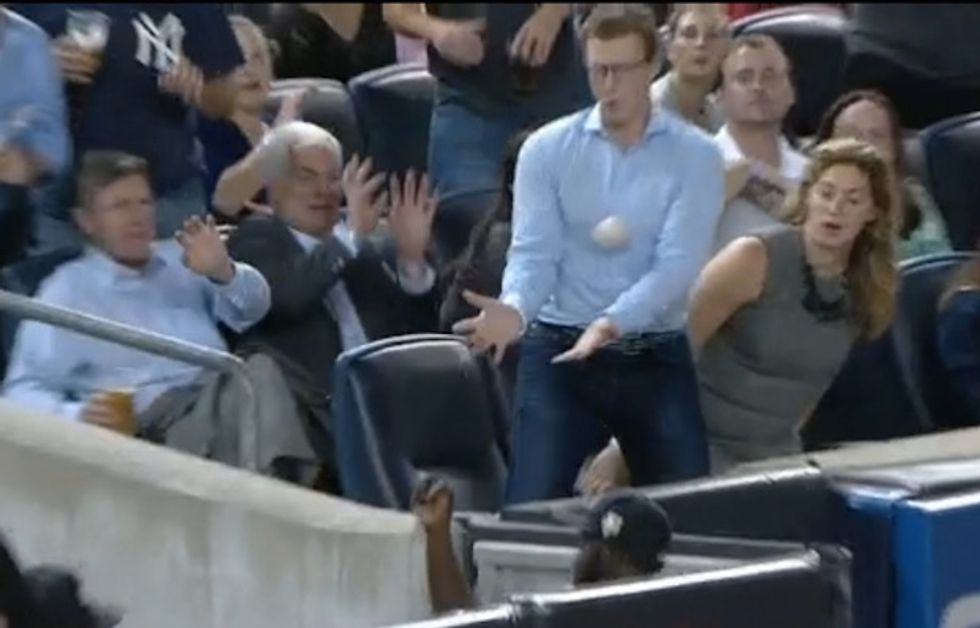 Image source: MLB
After two misses, a Yankees ball boy took pity on the man and lobbed a baseball his way. But the underhand toss was handled much like the two previous chances: the ball bounced — off his face this time — and then onto the ground.
The man's embarrassed companion could only bury her head in her hands.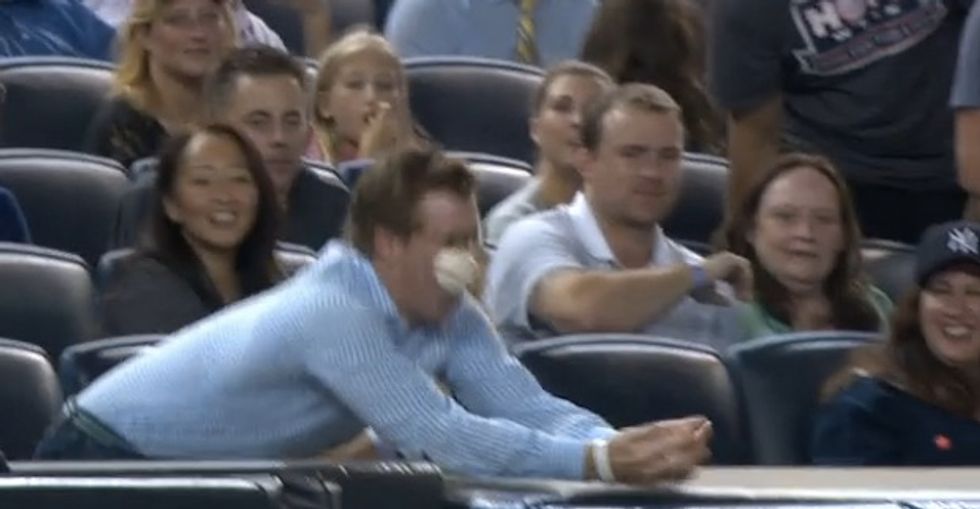 Image source: MLB
Watch all three misses: