An 11-year-old boy suspected of fatally shooting an 8-year-old girl has been charged with first-degree murder, police say.
McKayla Dyer, 8, died from a gunshot wound to the chest Saturday. Jefferson County Sheriff G.W "Bud" McCoig said the boy, who lives next door to Dyer, used his father's 12-gauge shotgun. The 11-year-old's name has not been released.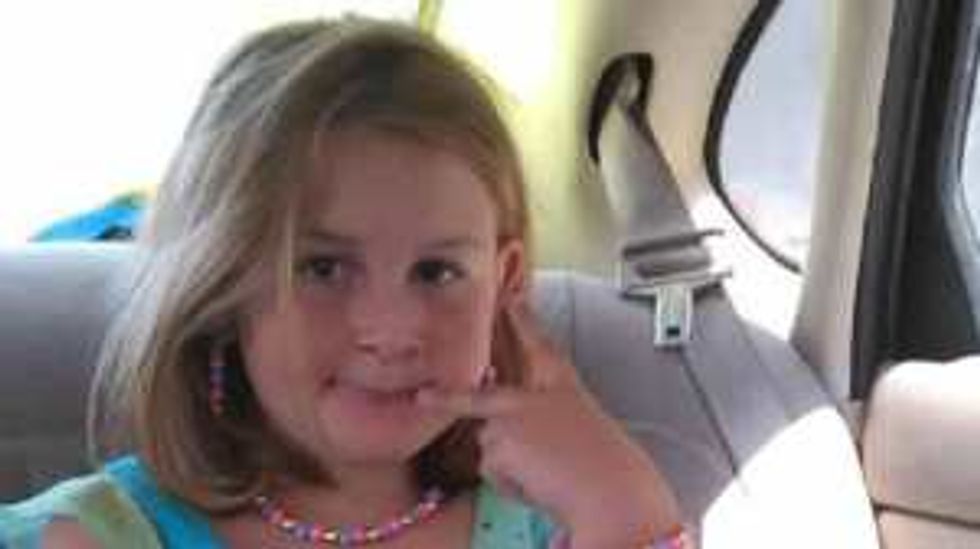 McKayla Dyer (Image source: WATE-TV)
According to Dyer's mother, Latasha Dyer, the shooting occurred after the boy asked to see McKayla's puppy. When she refused, the 11-year-old shot her, WATE-TV reported.
But that wasn't the first run-in between the two children. According to Latasha Dyer, the boy had previously bullied McKayla to the point that Dyer even notified school officials.
"He quit for a while and then all of a sudden yesterday he shot her," Dyer said.
The girl was found lying on the ground and taken to the hospital, where she was pronounced dead.
(H/T: WATE-TV)
–
Follow Jon Street (@JonStreet) on Twitter