The story of how Celeste Zendler and Schuler Benson met six years ago is worthy of a "How I Met Your Mother" episode.
It all started with a Facebook glitch.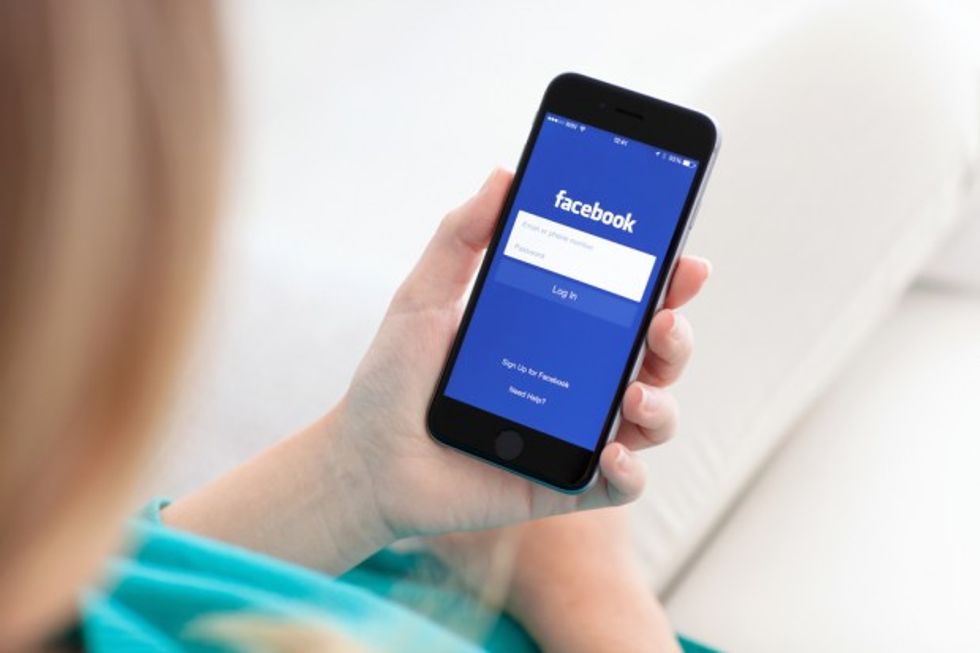 Photo credit: Denys Prykhodov/Shutterstock.com
Zendler on Oct. 4, 2009, posted that she wanted to know how a stranger logged into her account.
"Way to go Facebook!" she quipped with a sad-face emoji, as noted in a viral post to Imgur.
That someone turned out to be Benson, who a day earlier was posting under her name that he was not Celeste, despite being somehow logged into her account. He said that he had "no idea how I got here."
"In 2009 while living in South Arkansas, I used a flip-phone to log into my Facebook account. I opened the browser, went to facebook.com, and wasn't even given a chance to enter any login information. I was already logged in. I had to make several posts in order to find out I wasn't logged into my own account," Benson wrote in a post to Imgur Sunday.
The issue lasted for several days with Benson still somehow logged in as Zendler, unable to figure out how to get the account on his phone changed.
"Turns out, I was in the account of a nice lady named Celeste, who lived in Boulder, Colorado," Benson continued to explain on Imgur. "She and I had never met, never lived in the same state, had no mutual friends in real life or online, shared no Facebook interests. For some reason, I was unable to logout of her account. And every time I logged in from my phone for the entire week, I found myself in Celeste's account."
Eventually, the situation was resolved and Zendler and Benson became Facebook friends. Though, Benson would later learn she had planned on unfriending him later.
"[B]ut it turns out we had a lot in common," Benson continued.
And, as some would say, the rest is history.
Here's the full thread (Content warning: some strong language pictured)
Six years ago today, a glitch in Facebook mobile logged me into the account of a woman I'd never met. We were married this past June.
An online friendship eventually led to a relationship which eventually led to meeting in person almost four years after the fateful Facebook snafu. Shortly after meeting, Zendler was moving states to live with Benson.
Fast forward to June 21, 2015 — that's when Benson and Zendler were married.
"I found my partner, my best friend, my great love via a simple glitch in social media," Benson wrote. "There are awful things in this world, but sometimes there's beauty, too. This is my beauty."
According to Buzzfeed, the couple still has no idea what caused the Facebook glitch but Zendler believes it was fate.
—
Front page image via Denys Prykhodov/Shutterstock.com.