Bob Barker, former host of the daytime game show "The Price Is Right," was always known to remind people to spay or neuter their pets, but researchers at the California Institute of Technology might have devised another, far less costly option.
Just one shot.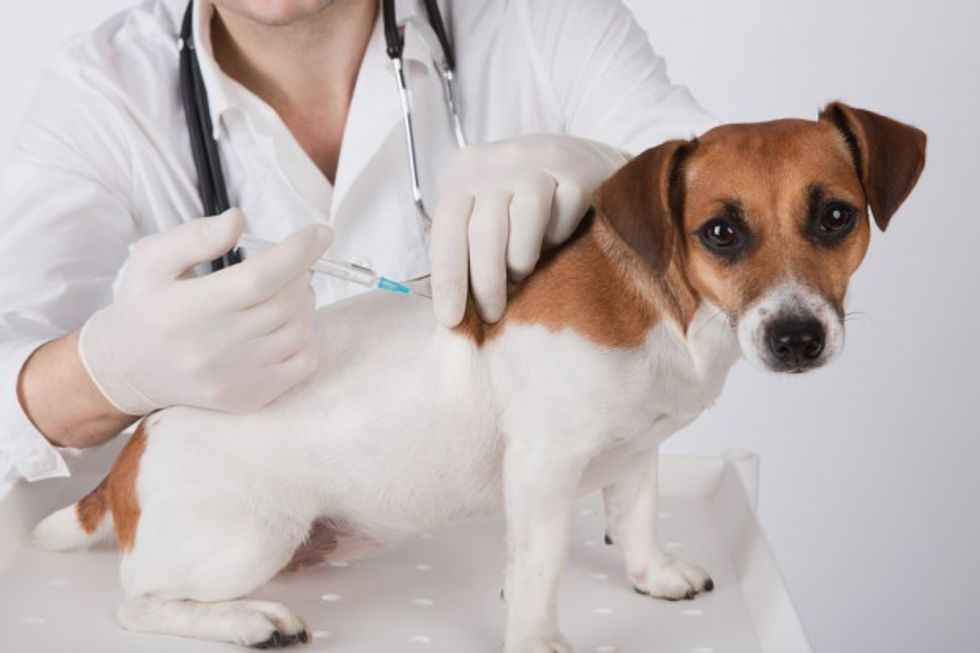 Researchers found that one shot of a specific antibody into muscle tissue of mice was able to render them infertile. Scientists believe it could lead to a less invasive form of birth control for other animals and could even provide a model for permanent human birth control. (Photo credit: Shutterstock)
The researchers found that a single shot into muscle tissue in mice was able to stop sperm and egg production. Two months after the mice that received the injection, scientists found they were unable to reproduce and did not appear to experience any other side effects.
If, after further research, this turns out to be the real deal, Science News said it could be "the holy grail for animal population control."
What was in that shot? According to the study published in the journal Current Biology this week, the injection contained a virus packed with an antibody that would bind to the gonadotropin-releasing hormone, which the study authors wrote is the "master regulator of reproduction in vertebrates." This hormone helps spur sperm and egg development.
A news release explained that muscle tissue was ideal for the injection because those cells "can produce the antibodies for an animal's lifetime."
"The field of immunocontraception has been around for many, many decades but has always run up against the variability in the immune response," senior study author Bruce Hay with Caltech said in a statement. "In recent years, a number of labs have shown that you can express high levels of antibodies in small and larger animals to prevent disease. We thought: why not try it to manipulate physiology as well?"
Hay's team also used an antibody that binds to a layer surrounding egg cells that prevented sperm from binding.
"Spaying and neutering wild animals is not a trivial process--it takes money and time to anesthetize them, do the surgery, and let them recover," Hay said. "This is a much more benign way of managing populations."
The study at this point was just a proof-of-concept in mice. More research needs to be done to assess if it would be affective in dogs or cats, the most popular of domesticated animals. Hays and Bill Swanson, director of animal research at the Cincinnati Zoo, are conducting a pilot study with female cats.
And what about its potential use for humans?
Though Hays said that recent innovations have made it possible to give people antibodies in the form of a gene, the research is only at a point where scientists can now "ask if it has contraceptive effects."
"It's a long road to develop any new drug, but it might someday provide an alternative to current, surgical methods of permanent contraception," he said.