An 86-year-old gun shop owner in Roseburg, Oregon, recently gave an unfiltered interview to NBC News, criticizing President Barack Obama's "strange" gun control ideas and revealing her unflattering nickname for the commander in chief.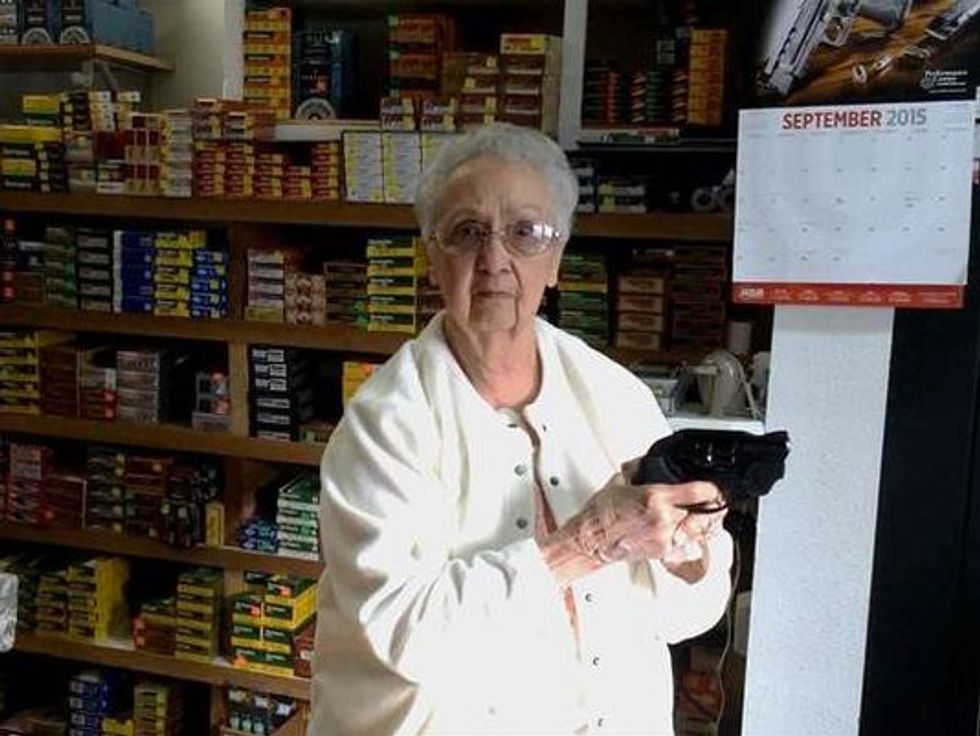 NBC News screengrab
When asked if stricter gun control laws are the answer to preventing tragedies such as the mass shooting in Roseburg that left nine people dead, Carolyn Kellim replied, "I think that's the worst thing in the world they could do."
"They've got so many laws now that they are not even looking at, and more constraints on guns is not the answer," she added.
Then Kellim revealed that she refers to Obama as the "executive anus" and doubts he has much experience dealing with firearms.
"He has strange ideas…I don't think he's ever carried a gun. I'm not sure he's ever shot one," she said. "But he seems to think that they're bad all the way through. They're not."
Kellim's gun shop, KC's Exchange, is operated out of her home and she donates all of her profits to a local charity that helps homeless teenagers and homeless families with adolescents.
Her preferred firearm is a Ruger LCR .22 Magnum revolver.
More from NBC News:
---