MSNBC co-host Mika Brzezinski said on "Morning Joe" Tuesday that there are some things people just shouldn't have, and in doing so she compared "massively powerful" guns to elephants.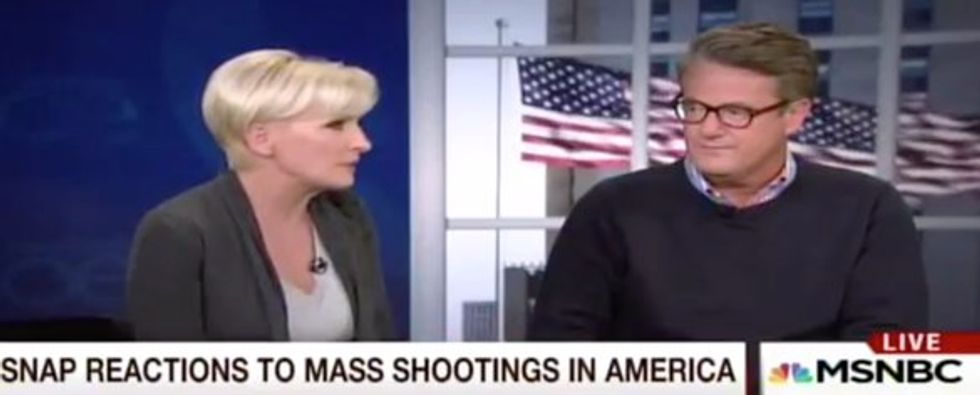 Image source: YouTube
"Can't the government say it's inappropriate to have these massively powerful weapons. I mean, I would like to have an elephant in my house. I don't think I'd be allowed, would I?" Brzezinski said.
The liberal co-host added that she wouldn't be allowed to go to Africa and bring back a giraffe to keep in her house, saying that there are rules against certain things that must be followed.
"I know it sounds ridiculous, but there are things we're not allowed to have," Brzezinski said. "Why are we allowed to have these weapons that blow up — literally blow up — animals if you were to go hunting with them."
The morning show discussion came less than one week after a gunman fatally shot nine other people and himself at a community college in Oregon.
Federal authorities said the shooter had a total of 13 guns, all of which were purchased legally.
–
Follow Jon Street (@JonStreet) on Twitter