Marco Rubio was visibly perplexed when a man disrupted a campaign event in New York City on Tuesday and accused the GOP senator of cheating on his wife and made allegations about "multibillion dollar wire fraud."
"How is the Nicole Lapin, Warren Buffett multibillion dollar wire fraud going? I heard there was a big loss in London," the man said.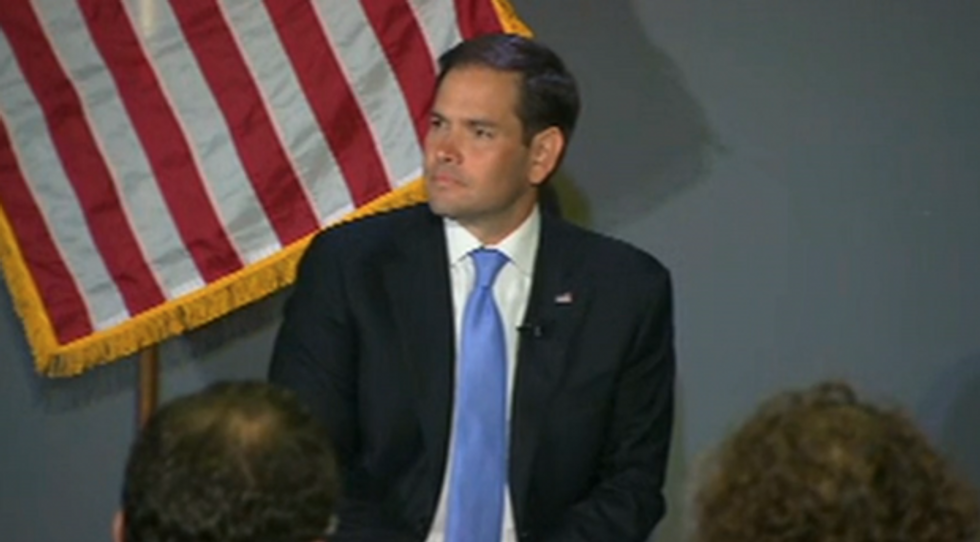 NBC News
He later added, "How do you plan to fix accountability in courts? How do you plan to deal with fraud. The answer is you can't. You cheated on your wife in Florida."
After the adultery allegation, the event's moderator approached the man and told him he wasn't "welcome" to stay.
"I think you should drop out of the race. Your polling numbers are too low to win," the man continued to shout at Rubio.
Watch the exchange below:
---