Apps, gadgets, ideas — all converged at the National Building Museum in Washington, D.C. for its TechDay, described by its host as a "massive science fair for startups."
"We see Washington D.C. and it's surrounding areas as the next great startup hub and we want to help foster the growth," TechDay said on its website of the event.  
Over five dozen startups were present and trends included on-demand everything —from a la carte office space to as-needed staffing to 24/7 food and drink delivery within 30 minutes. Apps meant to streamline various life events were notable as well (included everything from car buying to car servicing and home buying and apartment renting).
There were many innovative tech companies, but here are three specifically cool things I saw at this event.
Feedback "Coach in a Smartphone" 
This app takes video of your golf swing, allowing you to share it and will have instruction to help you improve it (this latter feature will be available in the spring).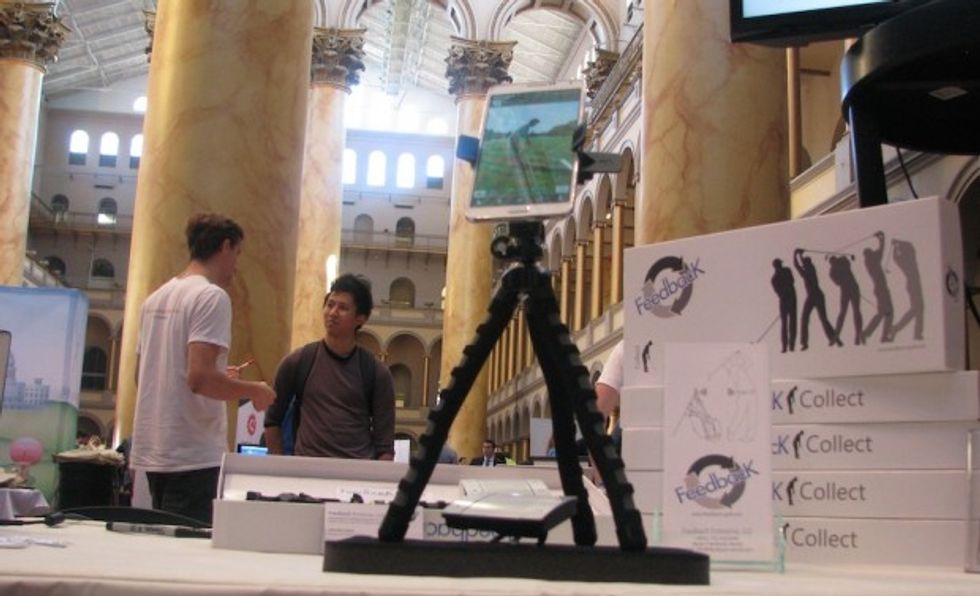 Photo credit: Liz Klimas/TheBlaze
Roz McCreery, director of product development, told TheBlaze the "automated coaching technology" will apply to a variety of sports with a repeatable motion (think swinging a baseball bat) as well, but for now, they're starting with golf.
The first level of the app is free for your first 20 videos, but will cost $19.95 a year after that. The hardware to hold your smartphone with a bendy tripod that can attach to your golf bag goes for $89.95, including that first year subscription.
B.R.O. Ball
A football with a Bluetooth-enabled speaker embedded will let those with the itch to toss a pigskin "bring rhythm outdoors." The creators claim that the tech inside this cushioned football can take a beating, withstand being submerged in water and will not be negatively affected dirt and sand.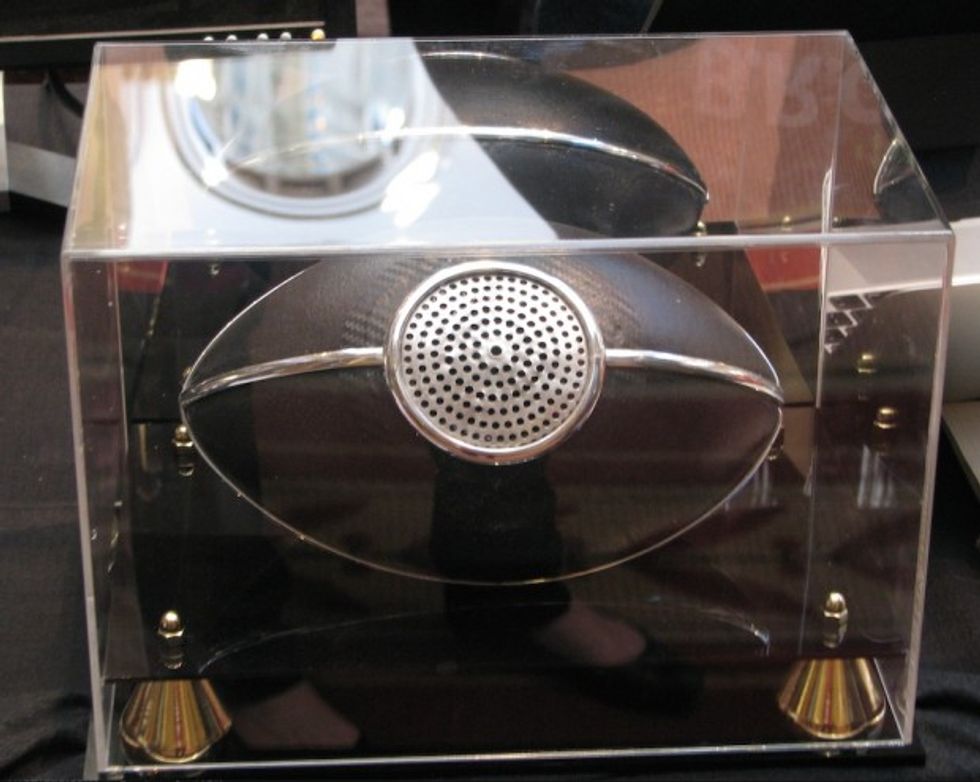 Photo credit: Liz Klimas/TheBlaze
At this point, the B.R.O. Ball is in a crowd-funding phase, with out half of its $75,000 goal funded and 12 more days to go.
Split
This service is "taxi meets bus," as Jackson Ellis with Split told me. The ride-sharing service, which launched in the D.C. area in May with plans to expand as a long-term goal, allows people to request pickup at a certain spot and drop off at another.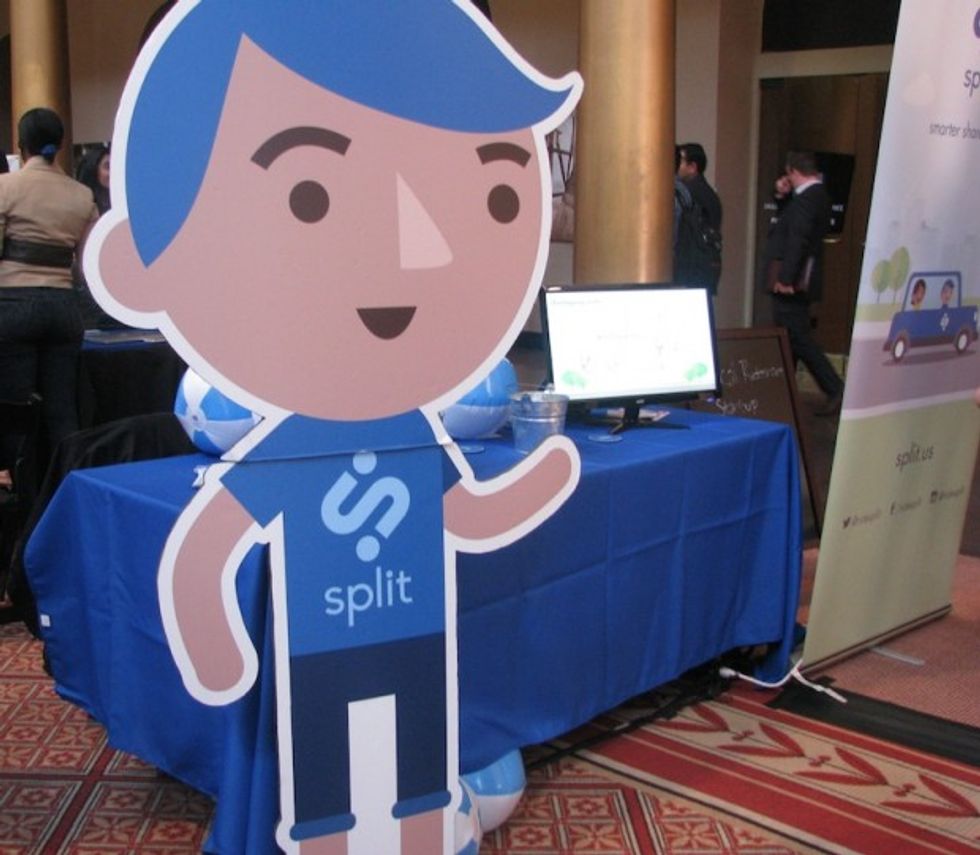 Photo credit: Liz Klimas/TheBlaze
Sometimes, your Split driver might be picking up other people along the way.
Jonathan Bollhoefer, business development manager at Arlington Transportation Partners, wrote in a blog post in May after trying out the service that "passengers only along your route that are headed in the same direction will appear with only very small detours to scoop them up, generally the app will ask the new passenger to walk a short distance to maximize efficiency."
Dan Winston, Split co-founder, told TheBlaze the service is "convenient, affordable and sustainable."
"We want to get some cars off the road and fill up seats in cars that are on the road," he said.
Stay tuned for more stories on specific startups from this event.