A University of Pennsylvania professor hurled a racial slur at Republican presidential candidate Ben Carson for his defense of free speech and property rights.
"If only there was a 'coon of the year' award," Anthea Butler tweeted in response to an article about Carson's defense of individuals having the right to fly the Confederate flag.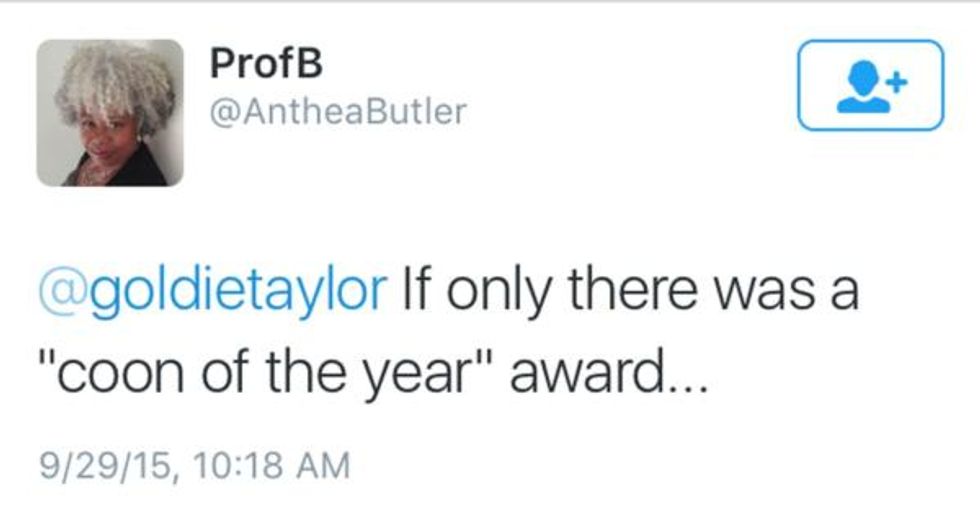 Twitter via Campus Reform
The Ivy League professor made the remark last week, but it only surfaced Tuesday after college news website Campus Reform reported on it.
When the outlet asked her for comment, she deleted the tweet. Campus Reform said the school did not respond to requests for comment.
This, however, isn't the first time that Butler has ignited national headlines for a controversial statement. The professor has a history of making brash statements. She accused America of having a "racist God" after former Ferguson officer Darren Wilson was acquitted.
Butler has also boasted of her inability to get fired for making inflammatory remarks because of her tenure status.
—
Follow the author of this story on Twitter and Facebook: