When Randolph Wilkinson arrived at his 2-year-old son's northern Virginia day care Wednesday afternoon, he spotted his toddler without much trouble — but it's what Wilkinson didn't see that spelled all kinds of problems.
He told WTTG-TV his son was by himself on the Centreville facility's playground — totally unsupervised. So Wilkinson pulled out his cellphone camera and started recording video.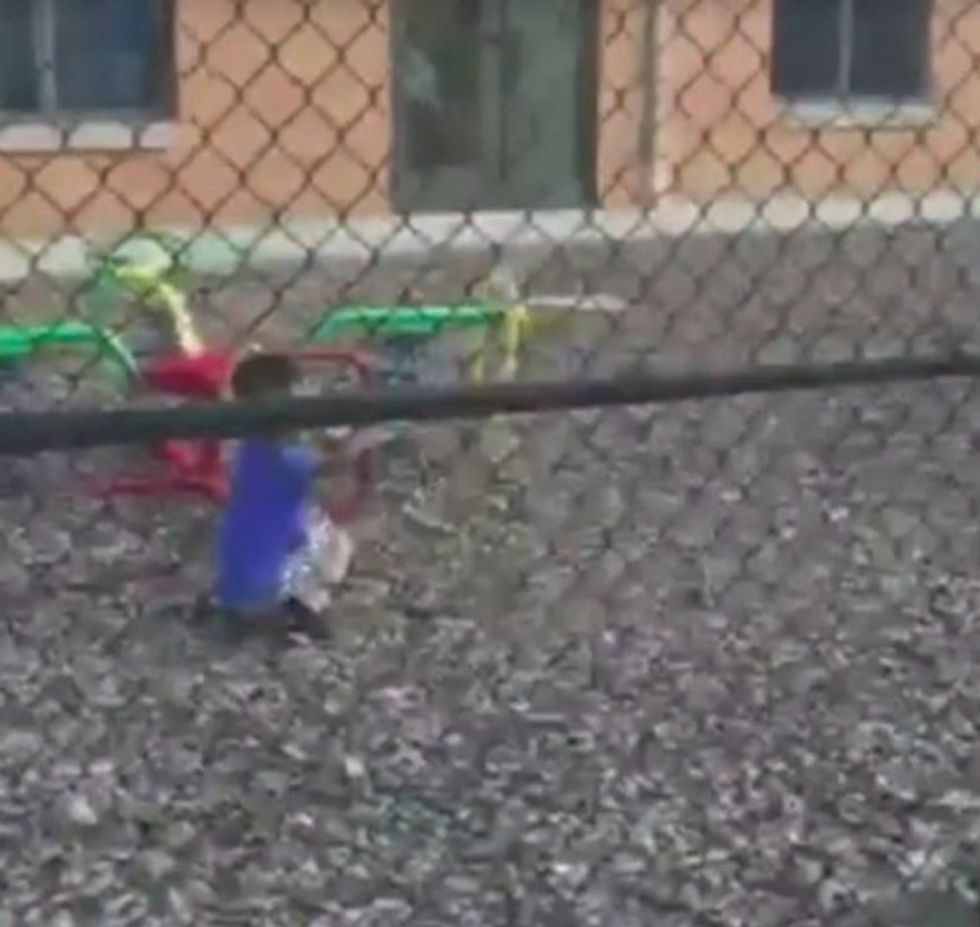 Image source: WTTG-TV
"There's nobody else on the playground with him," Wilkinson told the station.
But it got worse after he rang in at Mount Olive Baptist Church's Child Development Center.
"Some lady I've never seen before, she opens the door for me," Wilkinson told the station, "and then I walk straight into the classroom and [I see] kids sitting down, settled."
Then he came face-to-face with the facility's director.
"She looks right at me and she says my son's name [and] 'your dad is here.' She's looking around, darting everywhere" and asked the following three-word question, Wilkinson said.
"Where is he?"
Wilkinson headed for the door and said "he's outside."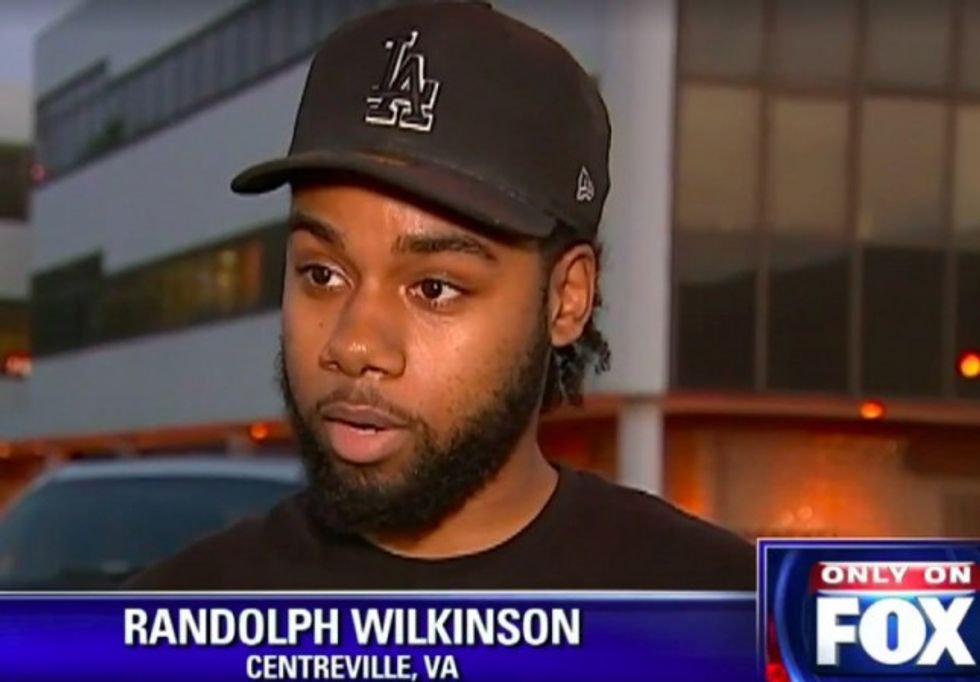 Image source: WTTG-TV
"The director comes in there and she was apologizing saying, 'I'm sorry, I don't know how this happened,' and I told them this cannot happen ever, ever again," Wilkinson said.
But as you might have already predicted, the facility most definitely won't make that mistake with his son again, because Wilkinson pulled him from the program.
In the meantime, he called Fairfax County's child protective services about the incident, adding that the facility indicated it would self-report to CPS. But as of Thursday, Wilkinson told WTTG that hadn't happened.
The station said Thursday a message left at the facility wasn't immediately returned.
It should be noted that while the playground area is surrounded by a tall fence and is watched with a security camera, WTTG reported that there are at least three ways to enter and exit the playground.
—
Follow Dave Urbanski (@DaveVUrbanski) on Twitter