President Barack Obama is "seriously considering" using his executive authority to act on guns before he leaves the White House, The Washington Post reported.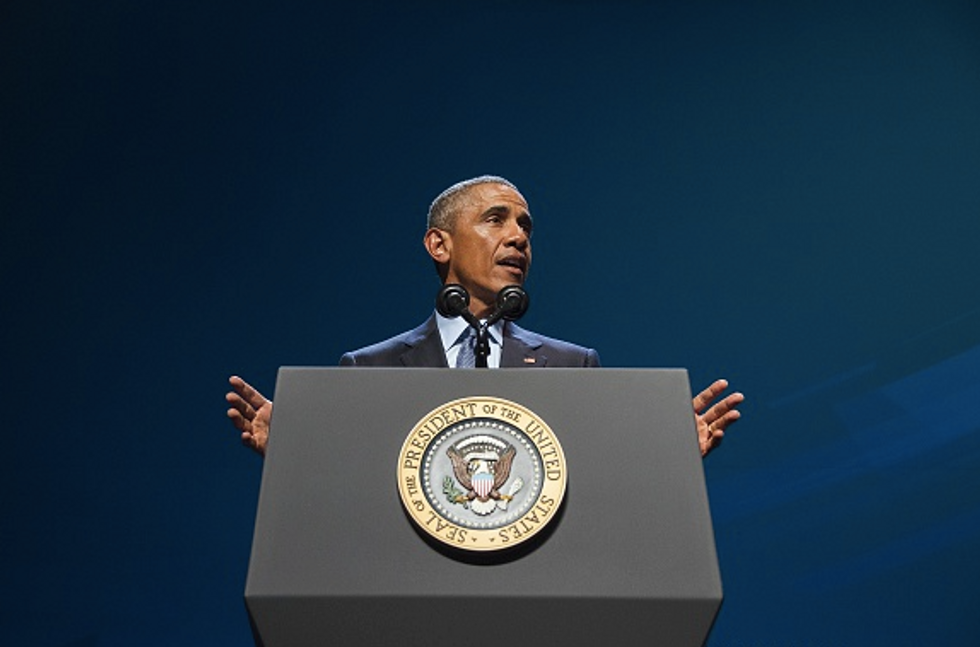 JIM WATSON/AFP/Getty Images
Specifically, Obama would like to impose a new background check system on gun sellers who exceed a specified amount of sales each year.
A senior Obama administration official reportedly described the proposed executive order to the Post:
Under the proposed rule change, dealers who exceed a certain number of sales each year would be required to obtain a license from the Bureau of Alcohol, Tobacco, Firearms and Explosives and perform background checks on potential buyers.

[…]

"We are hopeful we can find a way to do this," said one senior administration official, who noted that lawyers were still working through details to ensure that the rule could pass legal muster. "It's a lot more clear today than it was a year ago how to work this out."
Obama is scheduled to travel to Roseburg, Oregon, on Friday to meet with the Umpqua Community College shooting victims' families. The president immediately called for increased gun control following the tragic mass shooting that left nine people dead.
This isn't the first time Obama has asserted his executive authority to change policies without Congress. The Washington Post reports:
After the Dec. 14, 2012, shooting at Sandy Hook Elementary School in Newtown, Conn., claimed the lives of 20 students and six staff members, Obama asked Vice President Biden to devise a list of policy proposals in response, and on Jan. 26, 2013, the president announced 23 executive actions ranging from restarting federal research into the causes of gun violence to providing parity for mental health coverage under private insurance plans. He pushed for legislation mandating universal background checks on gun sales, an effort that failed in the Senate in April 2013. In August that year, Obama closed two gun-sale loopholes through executive authority, subjecting gun purchases by corporations and trusts to background checks and banning almost all re-imports of military surplus firearms to private entities.
Read the full report here.
---