Nation of Islam minister Nuri Muhammad called out the "Blu Klux Klan" Saturday at the 20th anniversary of the Million Man March in Washington.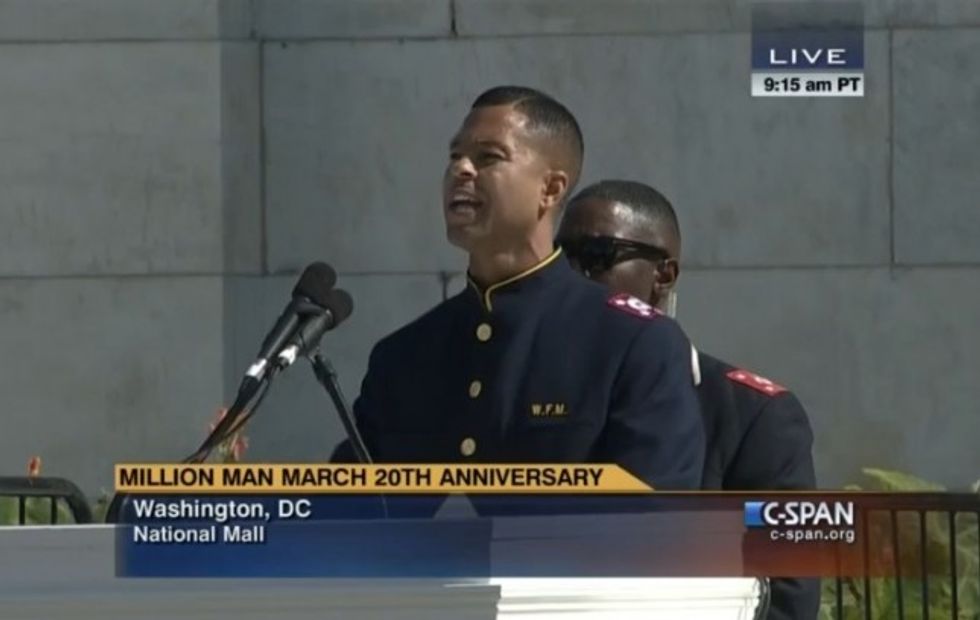 Nuri Muhammad (Image source: C-SPAN)
"Every other day we see a young black male being murdered by the Blu Klux Klan," Muhammad said during his fiery speech, presumably referencing police.
"And we came today to tell the United States government and all the wicked white oligarchy at the top of the power structure of this world that we love our children the same way you love your children," he added before referencing the killings of Trayvon Martin and others.
"And you cannot kill a man with a bag of Skittles and a tea and get away with it. You cannot kill a man for wearing a hoodie and get away with it," Muhammad continued. "You cannot put your knees in the neck of a 14-year-old little girl just for swimming while being black and get away with it. We came to tell the whole world that black lives matter to us."
—
Follow Dave Urbanski (@DaveVUrbanski) on Twitter