After years of being on the receiving end of endless questions, President Barack Obama seemingly took control of a conversation with Pulitzer Prize-winning novelist Marilynne Robinson that will appear in the upcoming issue of the New York Review of Books.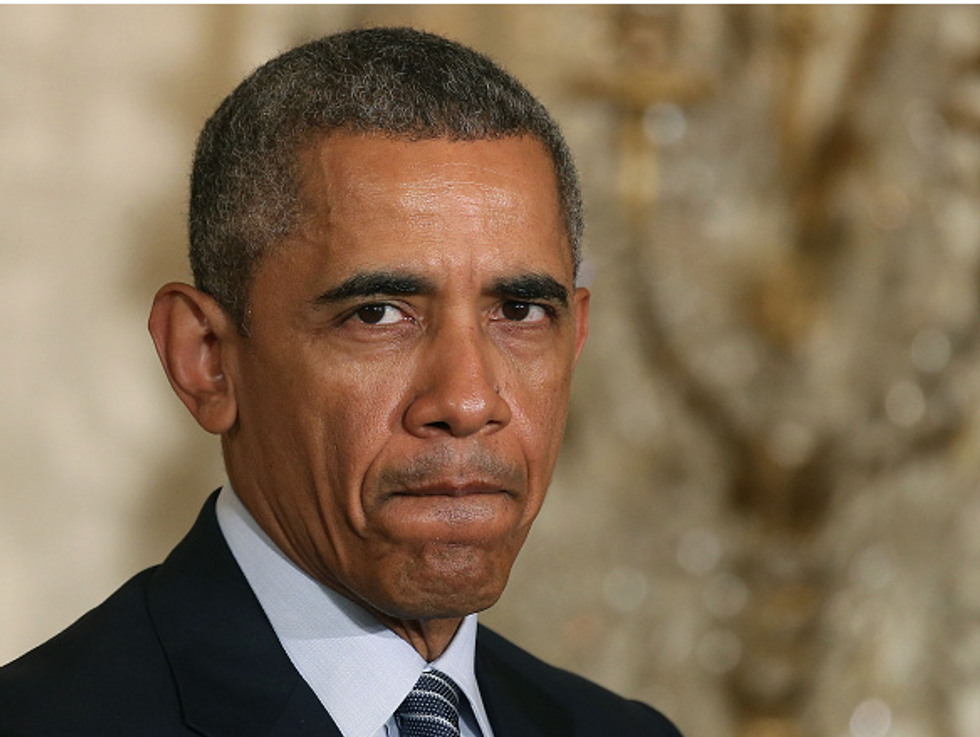 (Photo by Mark Wilson/Getty Images)
It was Obama's line of questioning about Robinson's Christian faith was grabbing people's attention on Monday.
"How do you reconcile the idea of faith being really important to you … with the fact that, at least in our democracy and our civic discourse, it seems as if folks who take religion the most seriously sometimes are also those who are suspicious of those not like them?" Obama asked.
"Well, I don't know how seriously they do take their Christianity…I mean, when people are turning in on themselves—and God knows, arming themselves and so on—against the imagined other, they're not taking their Christianity seriously," Robinson replied. "I don't know—I mean, this has happened over and over again in the history of Christianity, there's no question about that, or other religions, as we know."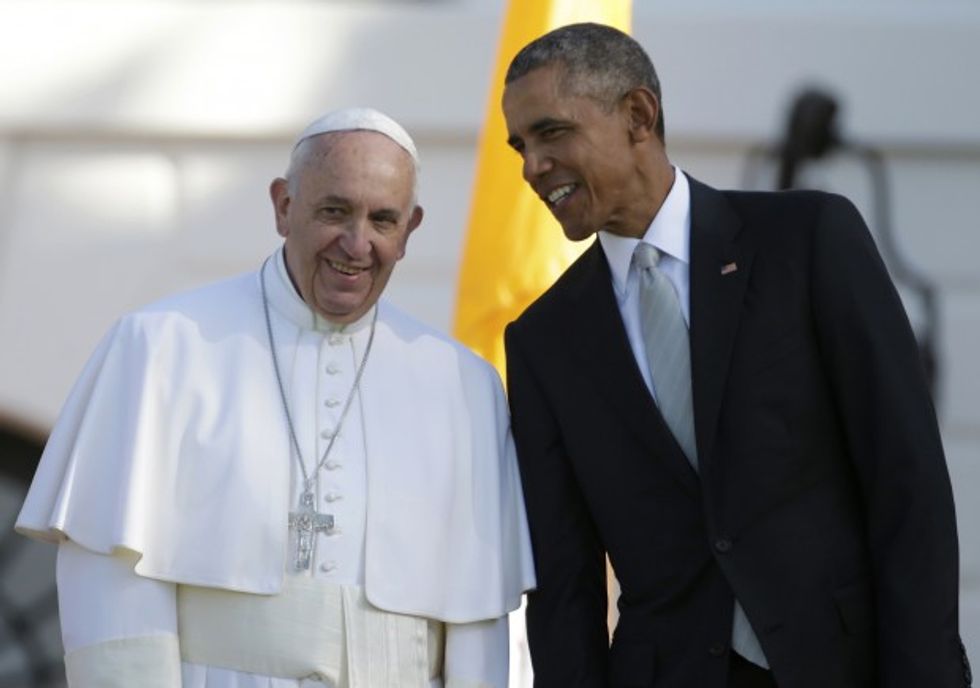 President Barack Obama leans over to talk to Pope Francis during a state arrival ceremony on the South Lawn of the White House in Washington, Wednesday, Sept. 23, 2015. (AP Photo/Pablo Martinez Monsivais)
Prior to that exchange Obama noted how the author has "struggled with the fact that here in the United States, sometimes Christian interpretation seems to posit an 'us versus them.'"
"But Christianity is profoundly counterintuitive—'Love thy neighbor as thyself'—which I think properly understood means your neighbor is as worthy of love as you are, not that you're actually going to be capable of this sort of superhuman feat," Robinson later said. "But you're supposed to run against the grain. It's supposed to be difficult. It's supposed to be a challenge."
Read part of the interview here.
(H/T: Washington Post)
---