An aide to Rep. Sander Levin (D-Mich.) was arrested by Baltimore City Police last week for allegedly beating his male lover with a shovel, threatening to kill him and hurling a three-word anti-gay slur at him.
Tim Foster, 32, who works as communications manager for the Democratic congressman, allegedly assaulted a man identified as his boyfriend with a shovel, forcing him to go to the hospital with wounds to his back and neck, RollCall reported, citing a police report.
The incident was said to have unfolded Thursday around 12:30 a.m.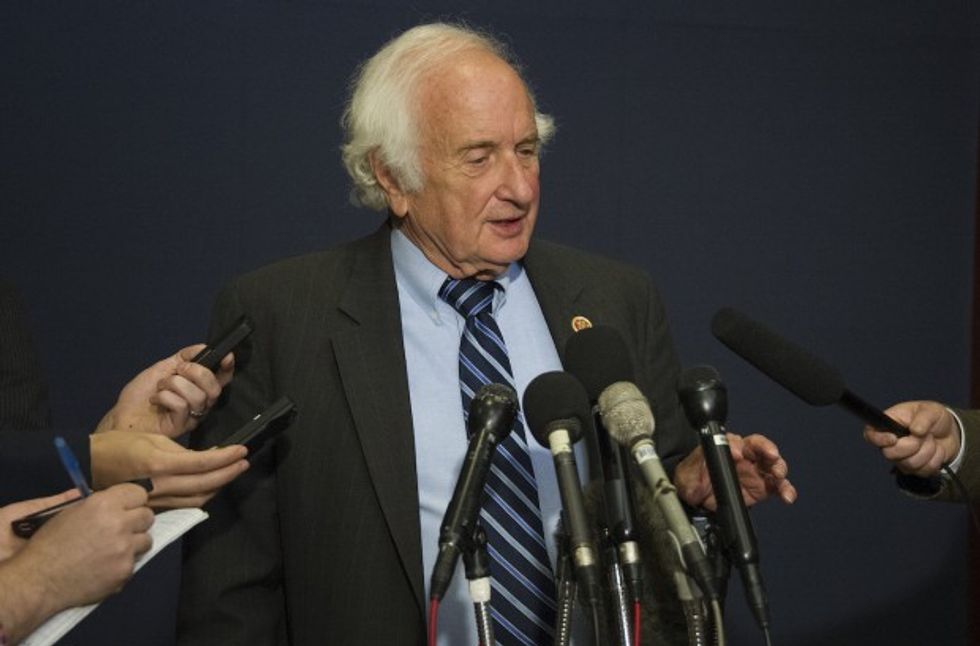 JIM WATSON/AFP/Getty Images
The 32-year-old violently assaulted his 39-year-old significant other, put him in a choke hold and expressed interest in killing him, according the the victim's statement to police.
"I want to kill you," Foster allegedly said to him. "Die dirty faggy."
[sharequote align="center"]The aide to the Democratic congressman allegedly shouted, "Die dirty faggy."[/sharequote]
Foster then allegedly plucked a stainless steel knife from the kitchen and chased his boyfriend who fled to the staircase.
"When you reach the fifth step, I am going to stab you," he allegedly told him.
Foster then allegedly lunged at him, but a woman identified as his wife "got in the way," the police report said, according to RollCall.
When his lover attempted to flee again, he was hit with a small black and red shovel, the report added. The 39-year-old, however, was eventually able to escape in his vehicle.
Police later responded to Union Memorial Hospital and spoke the the man identified as his boyfriend. Foster was arrested hours later, facing assault and dangerous weapons charges, RollCall reported. He has since been placed on unpaid leave.
Levin's office refused to comment to RollCall.
—
Follow the author of this story on Twitter and Facebook: