Former Houston city Councilwoman Jolanda Jones said she wasn't thinking when she jumped onto a moving car to try to save her purse and laptop from being stolen. She was just reacting.
But her bold reaction had to have surprised the alleged thieves inside the vehicle.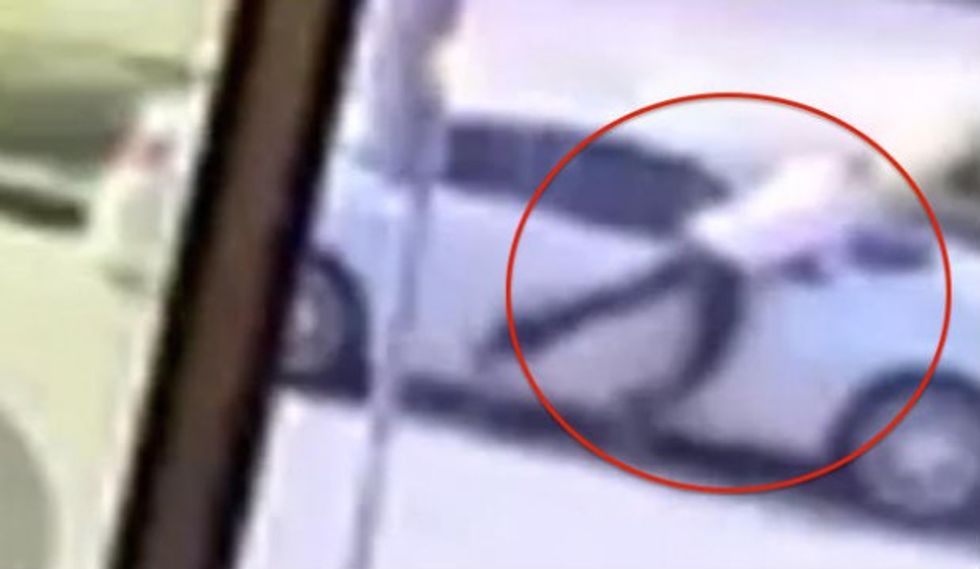 Image source: KHOU-TV
Jones was running an errand at the KCOH radio station in south Houston where she now has her own radio show when she looked up and saw a man in the parking lot smashing her car's window and reaching for her purse and laptop, KHOU-TV reported.
That's when the former city councilwoman sprang into action. Video from the radio station shows Jones run after the suspect's getaway vehicle and then jump on top of it as it was pulling away. Unable to retrieve her belongings, Jones wasn't about to give up.
"I jumped in my car, and I followed them, except I drive a Kia Soul, [and it] has no get up and go, and they got up and went," Jones said. She tried to follow the vehicle, but eventually lost it, KPRC-TV reported.
Looking back now, Jones said her reaction probably wasn't the best decision.
"Your life is worth more than your purse or your computer, but all I can say is there was no thinking. I did not think," Jones said. "I reacted."
Jones walked away with no broken bones, although her foot was run over by the vehicle.
Police are working to find the person or persons responsible.
(H/T: KHOU-TV)
–
Follow Jon Street (@JonStreet) on Twitter