Travis Piggott, 18, has wanted to play football for as long as he can remember.
But the West Virginia high schooler also has been living with muscular dystrophy.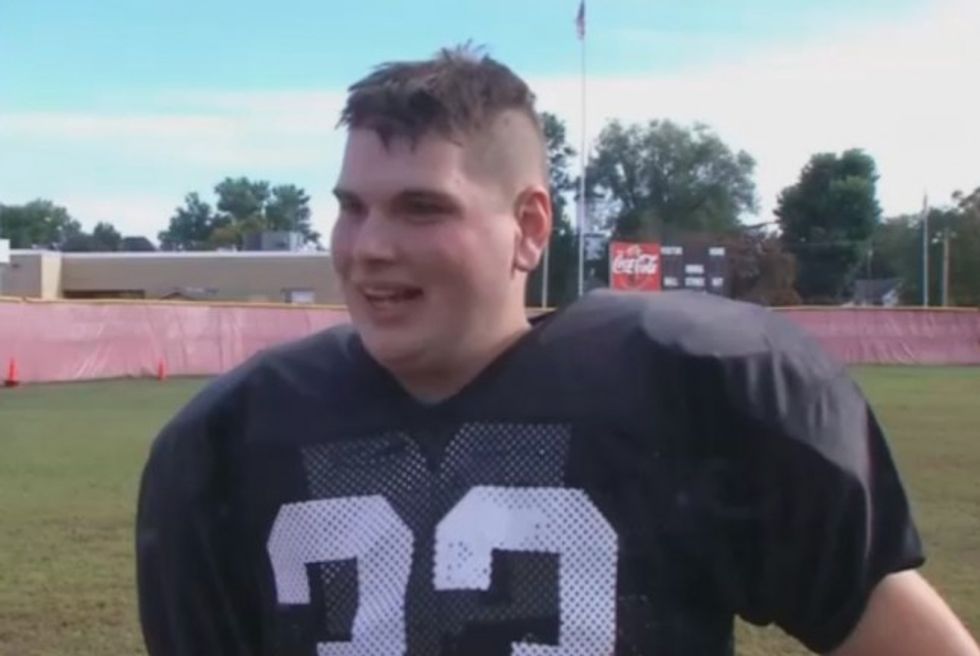 Travis Piggott (Image source: WCHS-TV)
Piggott has limited use of his right arm, walks and runs with a limp and has a soft spot on his skull — all of which preclude doctors from letting him play the game he loves.
But that's never stopped the senior from taking football to the very limits over the last three years at Ravenswood High School.
"Travis was actually just supposed to be a manager when he came out because of his disability," Ravenswood defensive coordinator Jason Jackson told WCHS-TV. "Somewhere along the line he found a spare helmet. He wore it to practice one day, the next thing you know he's doing all the drills."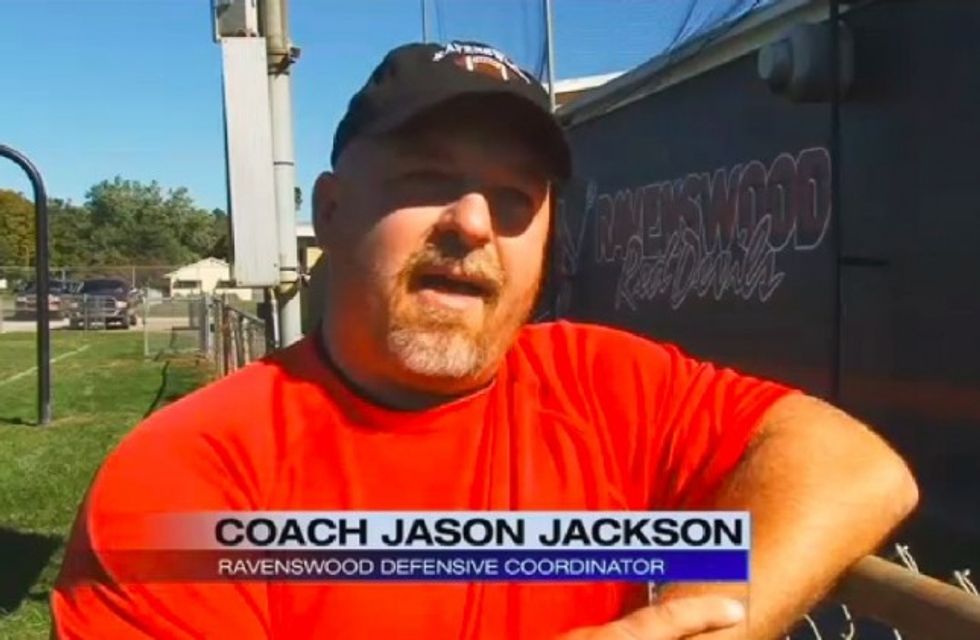 Image source: WOWK-TV
Think having use of only one arm prevents the player affectionately known as "Pig" from catching the pigskin?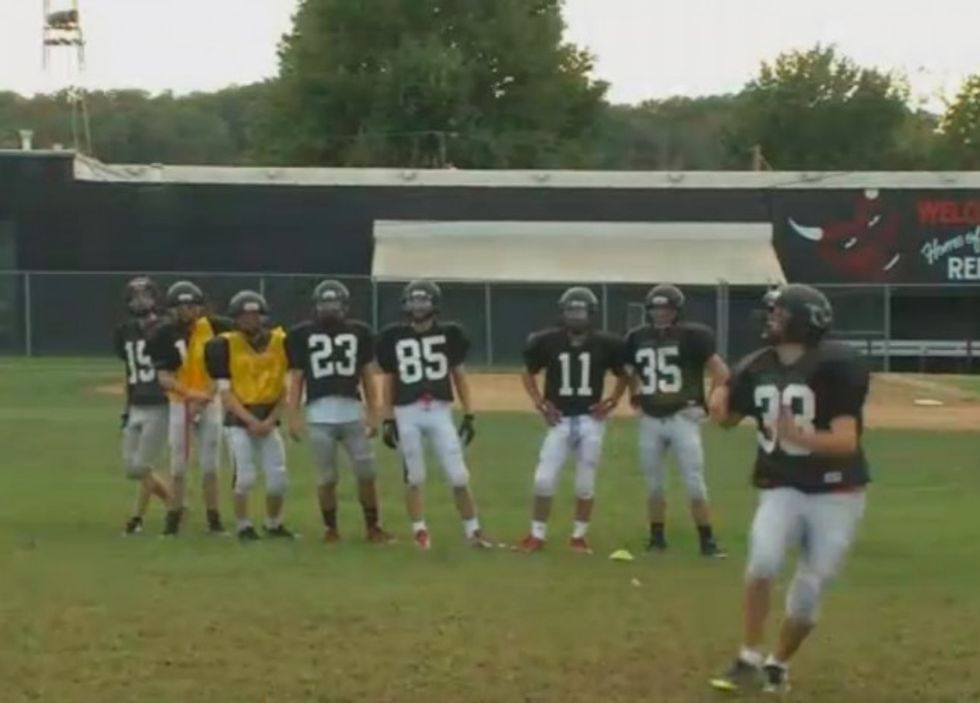 Image source: WCHS-TV
Think again.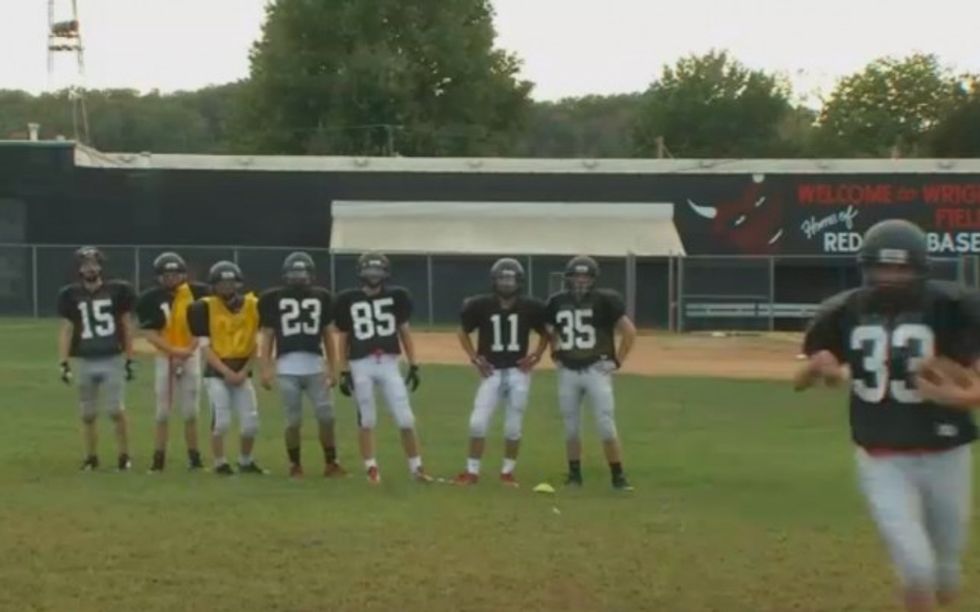 Image source: WCHS-TV
"Yeah," he told WCHS of his drill time one-handed grabs. "Not quite Odell Beckham Jr.'s style but I can do pretty good."
So Piggott has been getting dressed for games, standing on the sideline and hustling for the tee at midfield after kickoffs. Anything to be a part of the Red Devils' squad.
"I got bullied a lot in elementary and middle school," he told WVHuddle.com regarding his disabilities. "The breakthrough for me happened when I joined football. That's what drove me, football and my passion for it. Football got me through the rough times."
Piggott's effort and spirit wasn't lost on Jackson.
"Every time I think about Travis getting to score, of his parents getting to cheer for him, it makes me emotional," he told WCHS. "I've watched him put everything he's got into being a part of the team and never giving up."
So Jackson penned an impassioned two-page letter about Piggott to Kaleb Lawrence, coach of the Ritchie County High School football team, which Ravenswood would face at its Oct. 2 homecoming game.
The idea was that if there were 2 minutes left in the contest and either team was leading by 21 points, Piggott would get the nod — and the ball — and run without being touched. Lawrence agreed.
So Ravenswood put together a specially designed play — "Pig Sweep Left" — just in case all the stars were aligned.
Then it happened.
The Red Devils led 33-21 with 1:57 left in the contest, and Ritchie County failed to convert a fourth down in its own territory. Ravenswood had one more play.
They didn't lead by 21 — but Jackson got a thumbs up anyway from Lawrence, clearing the way for Piggott to run with the ball, which the officials also knew about.
Then the senior, wearing no. 33, entered a real game — Homecoming, no less — for the first time in his life.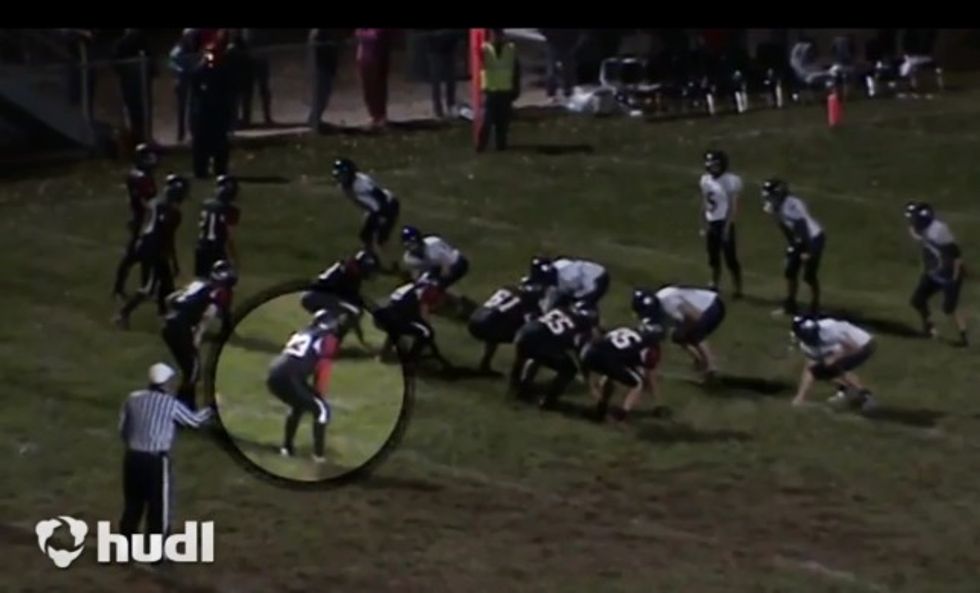 Image source: Hudl.com
On the play, the quarterback handed off the ball to Piggott, who raced around left end —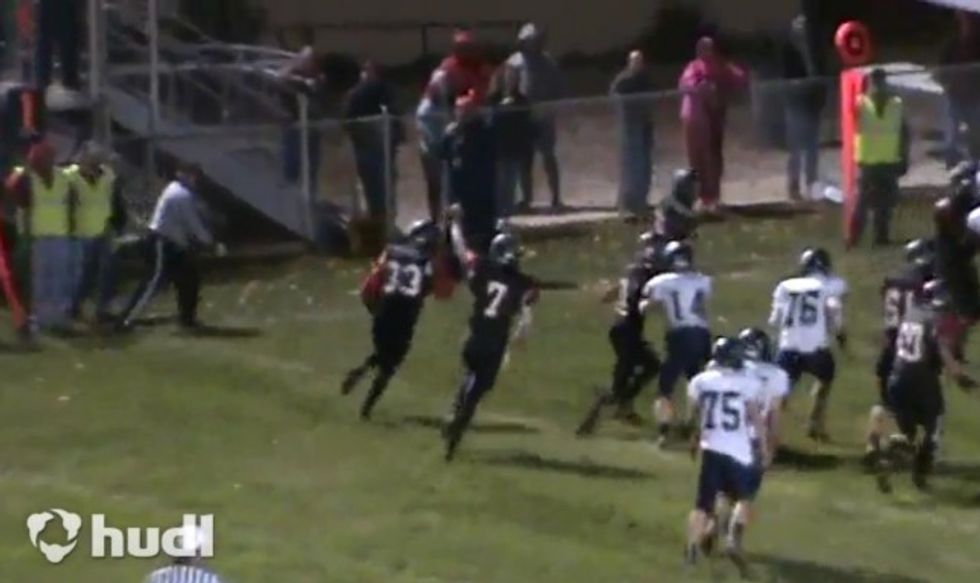 Image source: Hudl.com
— and charged into the end zone.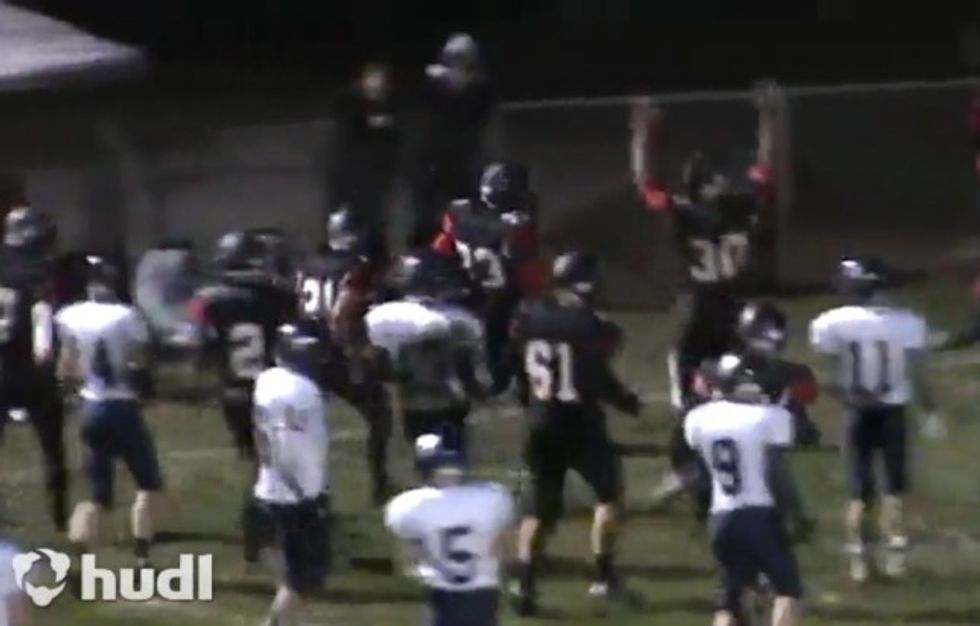 Image source: Hudl.com
Where he of course got mobbed by his teammates, who soon lifted "Pig" to their shoulders as the crowd chanted his name.
"I was originally trying to go where mom was," Piggott later told WVHuddle. "I was going to hand her the football and say 'This is for you.' But then I'm getting lifted in the air."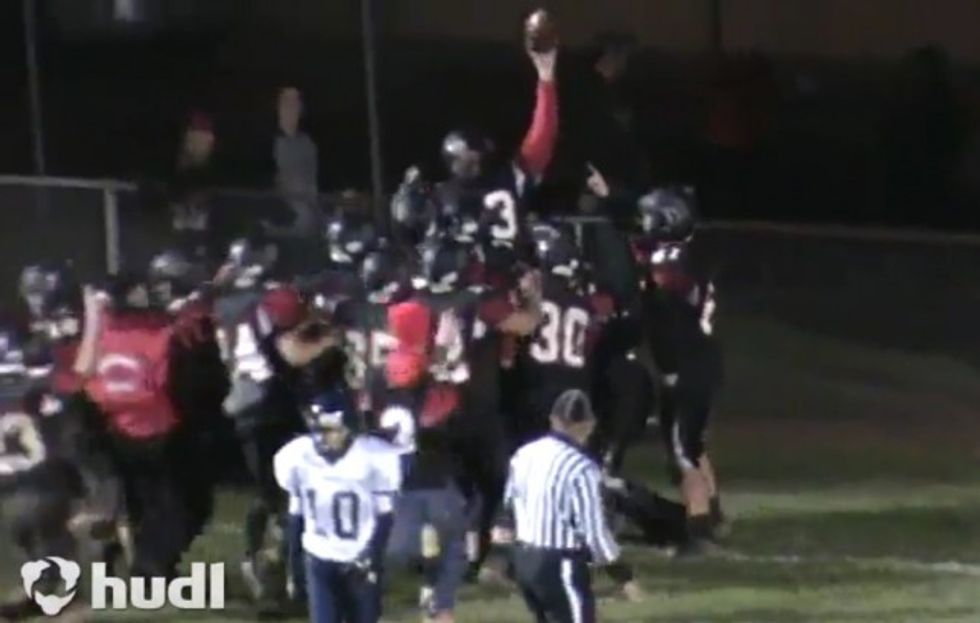 Image source: Hudl.com
Final score: 39-21 — and Piggott accounted for the final six points.
"It was amazing, just the flood of emotions," Jackson told WVHuddle. "Everybody was hugging each other. Then the play happened and we all rushed the field. I was right there with the kids, too. I didn't hold back."
Beyond Piggott and Jackson, the other hero of this magical moment was Lawrence, who agreed to it all.
"It's not all about wins and losses," the opposing team's head coach told WVHuddle. "It's about life. Football is about sticking through things and fighting through adversity, and good things come to people who stick it out."
Lawrence's aim, of course, was to get Ritchie County the win, but he acknowledged that he got to experience something else even bigger.
"I got to shake the kid's hand after the game," he told WVHuddle. "He's crying and his parents are telling me how much it meant to them. It was worth it."
"Pig" chalks up all the sweat and waiting to his love of football.
"You got to love the sport," he told WCHS. "If you're dedicated to it you need to stick with it and that's what I did."
—
Follow Dave Urbanski (@DaveVUrbanski) on Twitter