WASHINGTON (AP) — Republican presidential candidates Donald Trump and Ben Carson are threatening to boycott the next GOP debate over its proposed format.
The two political outsiders wrote in a joint letter to CNBC on Thursday that they will not appear at the Oct. 28 debate unless its length is capped at two hours, including commercials.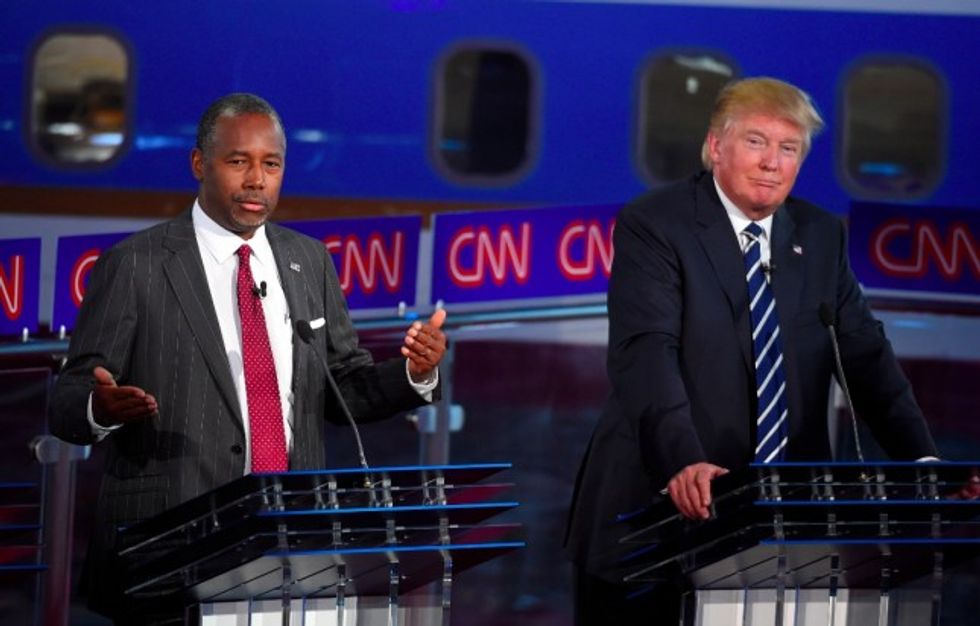 Republican presidential candidate, businessman Donald Trump, right, listens as Ben Carson speaks during the CNN Republican presidential debate at the Ronald Reagan Presidential Library and Museum, Wednesday, Sept. 16, 2015, in Simi Valley, Calif. (AP Photo/Mark J. Terrill)
They also insist that the debate include opening and closing statements from all the candidates.
The last GOP debate, aired on CNN, stretched on for a marathon three hours, earning complaints.
CNBC says in a statement that it's aiming to host "the most substantive debate possible" and will be taking the candidates' views into account.
Trump and Carson have developed a unique rapport, with little fighting between the two.
—
Follow Dave Urbanski (@DaveVUrbanski) on Twitter