A mother was shopping with her twin boys at a California Target store when suddenly the sound of graphic porn started blaring out of the loudspeakers. The mom quickly pulled out her phone to obtain proof of the bizarre incident.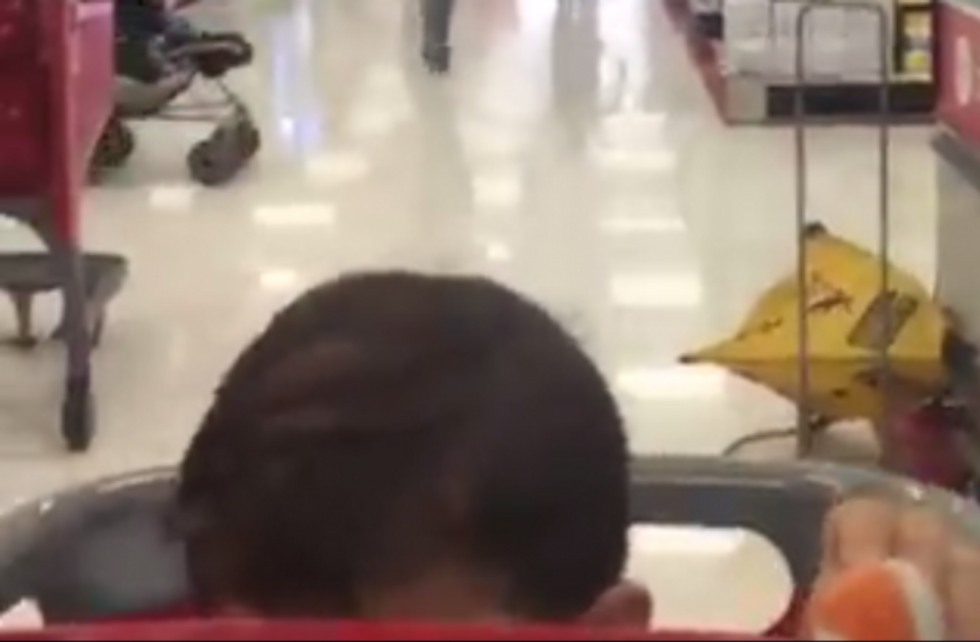 Facebook
"What is going on in Target?" the mother, Gina Young, says in the video.
She later posted the video on Facebook with the following message:
"…employees freaking out over porn blasting over the loud speaker. This is not safe for work let alone all the small children in the store. People were up in arms. Some people threw there things down and walked out. Others were yelling at employees. Lots of people taking videos. Crazy!!!"
In a statement obtained by the Star Tribune, a Target spokesperson said they "are actively reviewing the situation with the team to better understand what happened and to help ensure this doesn't happen again."
The graphic porn sounds reportedly lasted about 15 minutes with only a brief two-minute break in between.
You can watch Young's videos here and here -- but be advised, the content is very graphic and NFSW.
(H/T: Mediaite)
---