Philadelphia police are looking for a man caught on a city bus surveillance camera shoving, punching and knocking unconscious a 65-year-old man.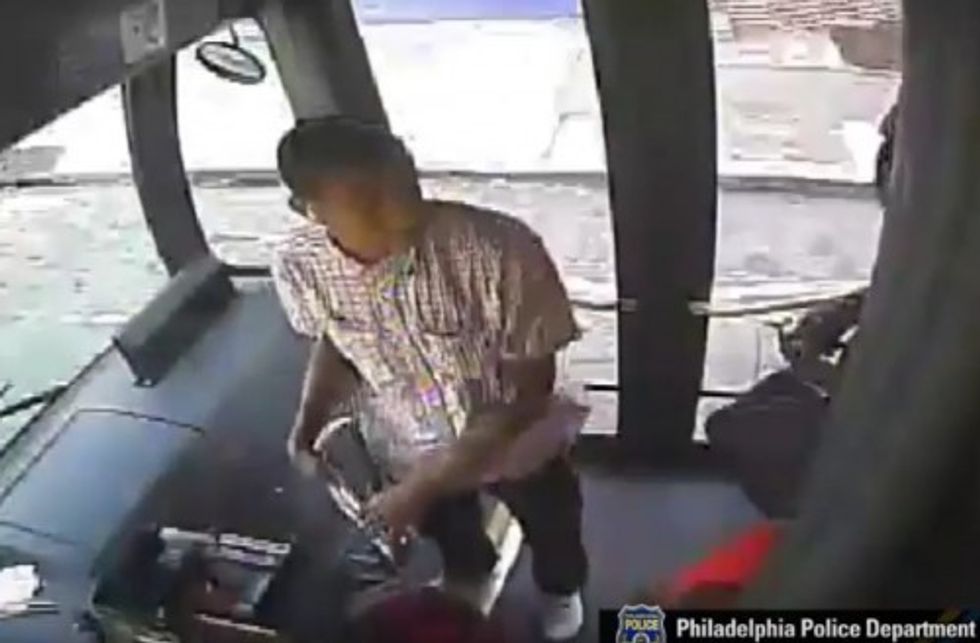 Image source: YouTube
The video showed the suspect aboard the front of the bus about 4:45 p.m. Tuesday when the victim walked to the front during a stop. The suspect was seen on video, police said, placing his hand into the victim's front left pocket.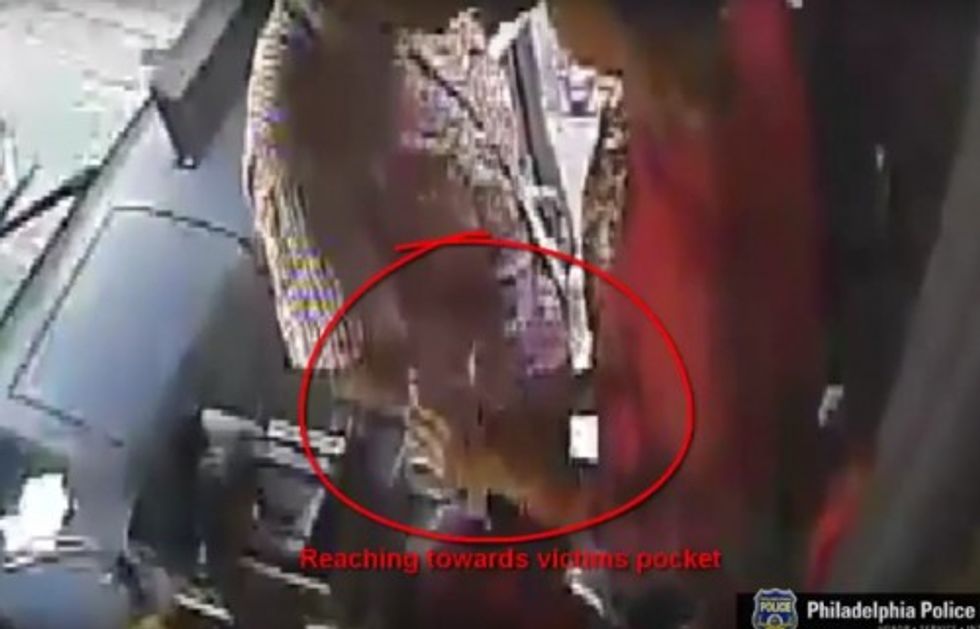 Image source: YouTube
Police said in their video description that the victim grabbed the the suspect's hand, pulled it out of his pocket and asked, "What are you doing?"
Then the suspect was seen pushing the victim off the bus and punching him.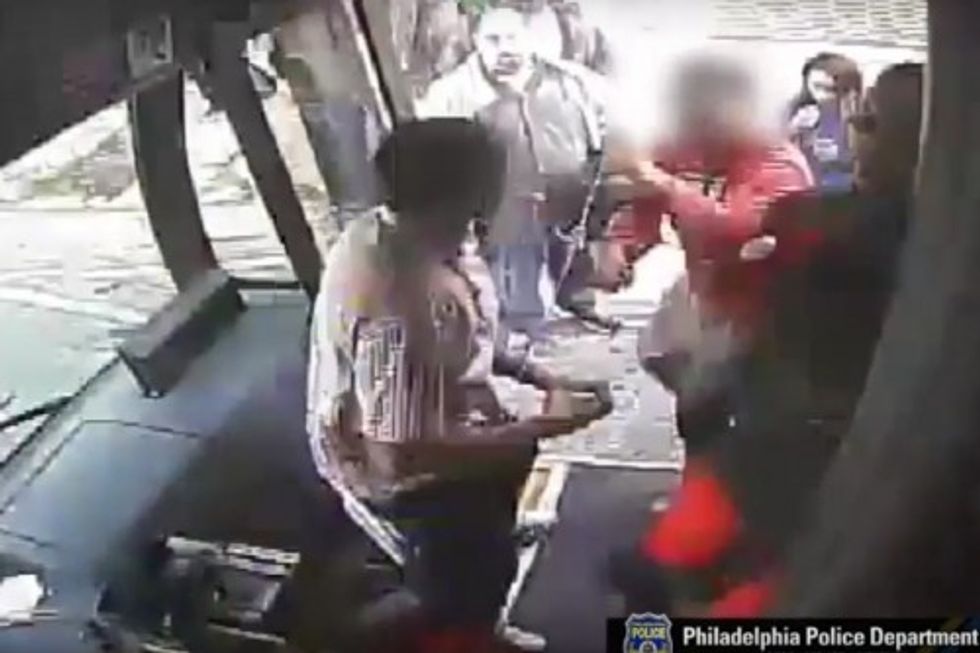 Image source: YouTube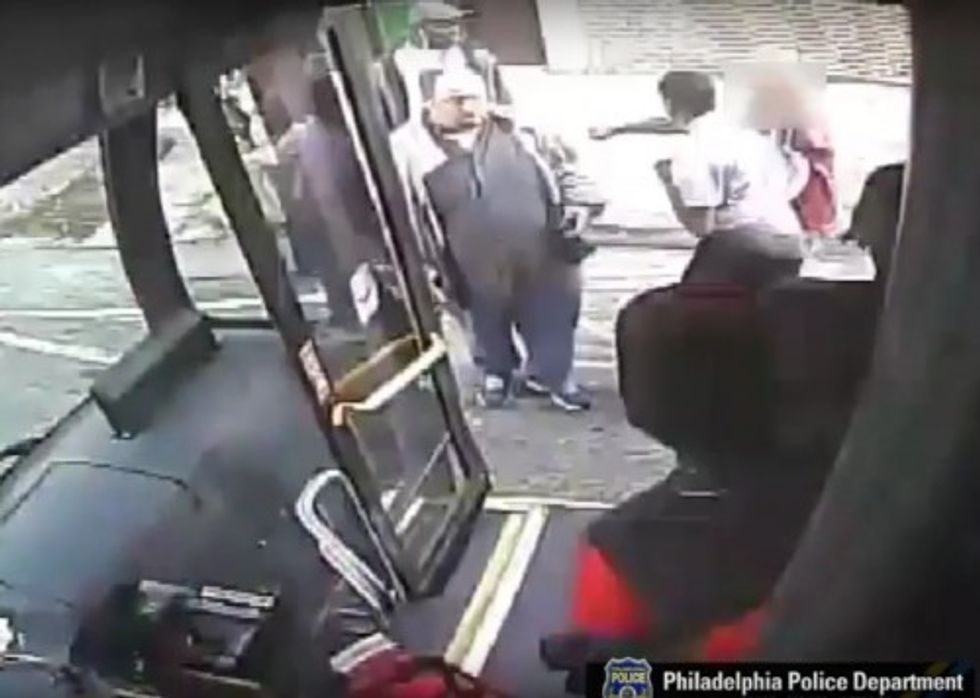 Image source: YouTube
Video then showed the victim rising to his feet after he was knocked down and kicking the suspect.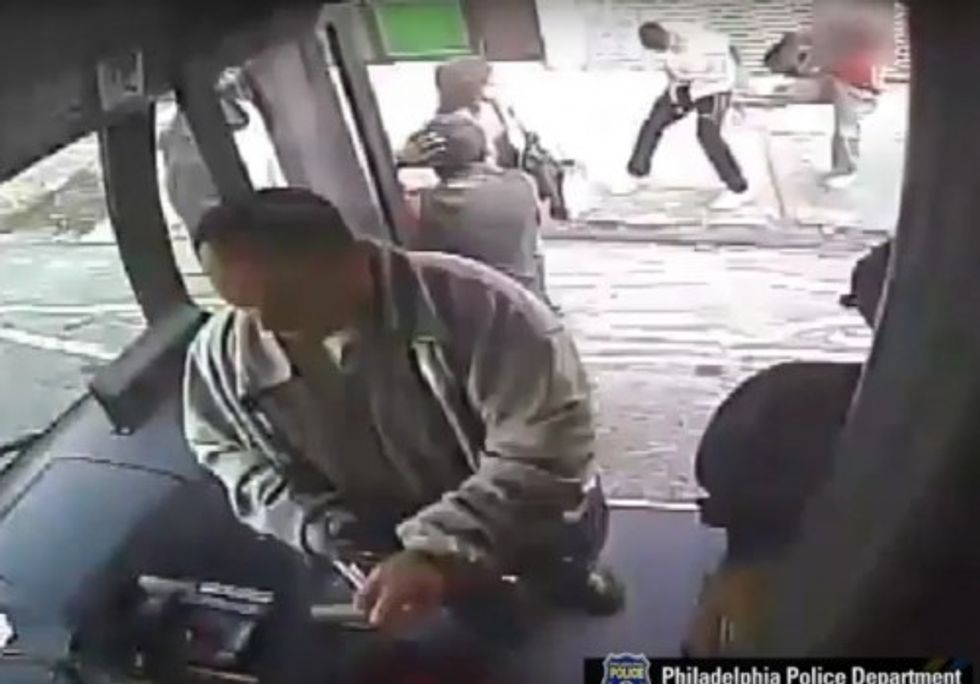 Image source: YouTube
The suspect then struck the 65-year-old in the head and face several times, knocking him unconscious, police said.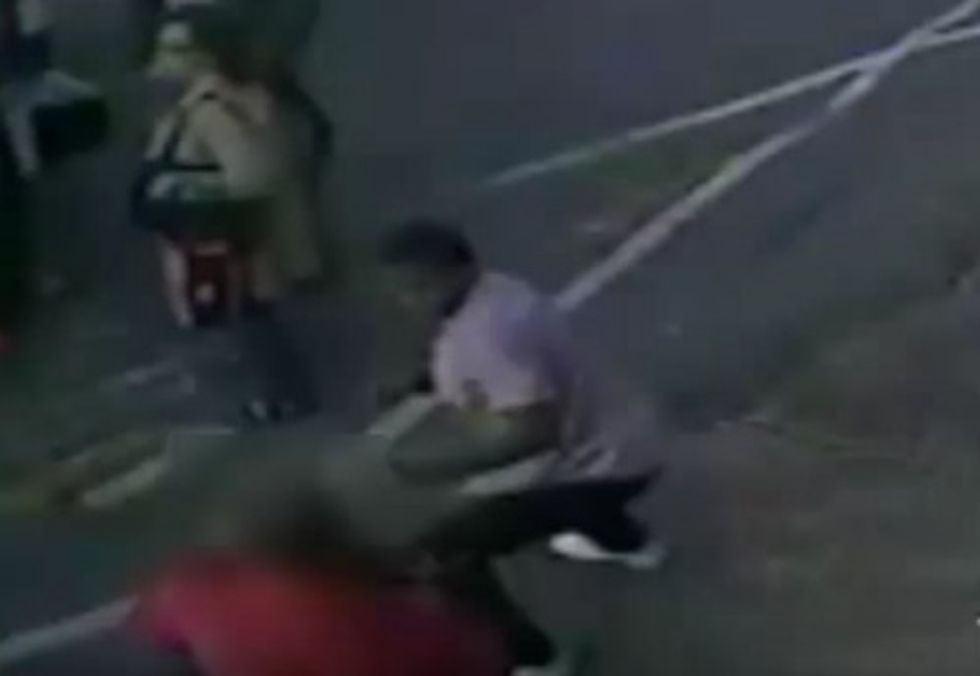 Image source: YouTube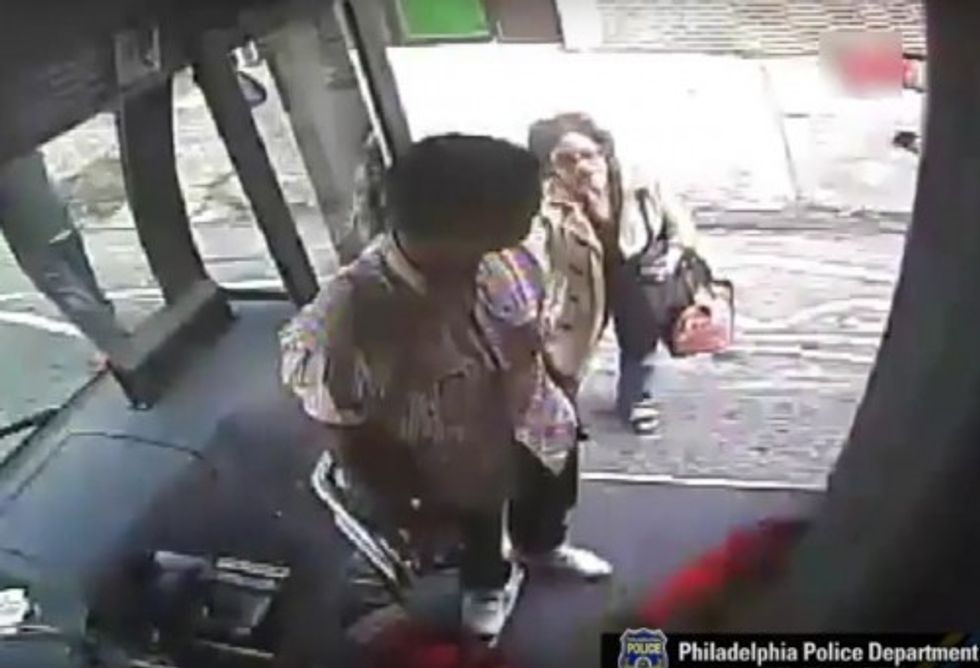 Image source: YouTube
Witnesses were seen on the clip walking into and out of the bus during and after the beating, apparently making no attempt to help the victim.
The suspect got back on the bus, grabbed a duffle bag and left on foot with another man. The victim was hospitalized with bruises and cuts to face.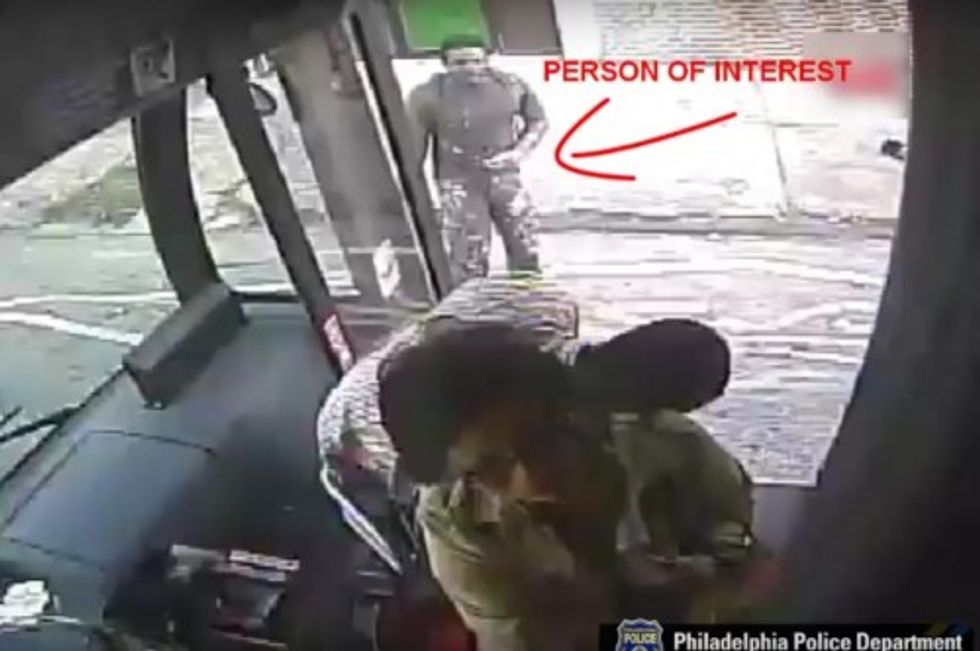 Image source: YouTube
Police described the suspect as a black man, aged late teens to early 20s, 5-feet-6-inches to 5-feet-9-inches tall, 175 pounds and wearing a white/purple vertical striped button-down short-sleeved shirt, dark pants and white sneakers.
Police described the man who left the scene with the suspect as a person of interest: a black man, 20 to 30 years old, bearded and wearing a dark T-shirt, dark pants with paint spots and carrying a backpack.
—
Follow Dave Urbanski (@DaveVUrbanski) on Twitter