BEIJING (AP) — China's economic growth decelerated in the latest quarter but relatively robust spending by Chinese consumers helped to avert a deeper downturn.
The world's second-largest economy grew by 6.9 percent in the three months ended in September, the slowest since early 2009 in the aftermath of the global crisis, data showed Monday. That was down from the previous quarter's 7 percent.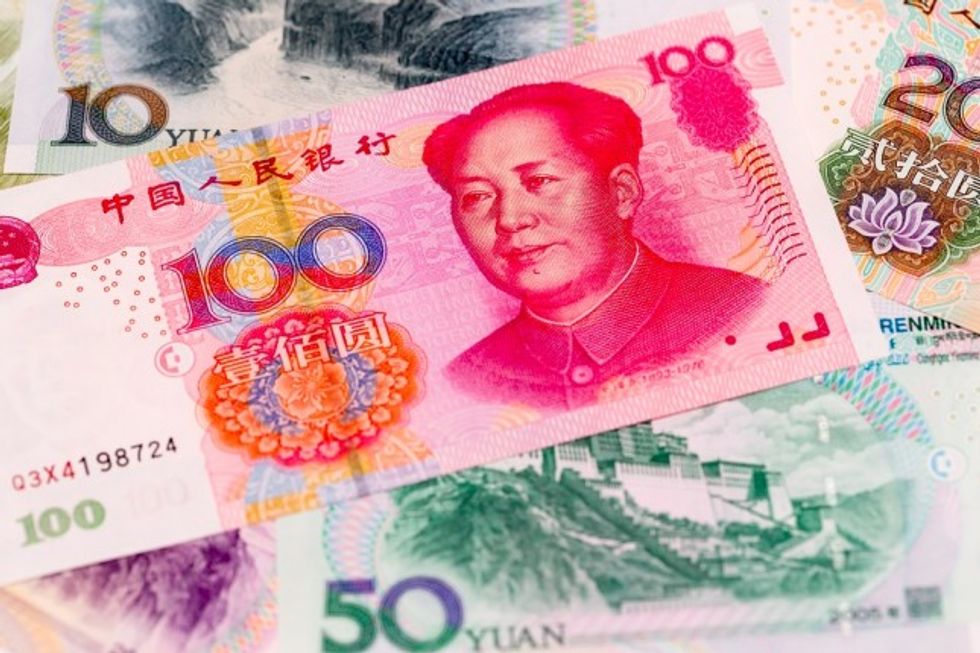 Image source: Shutterstock
Weakening trade and manufacturing have fueled concern about possible job losses and unrest. The communist government has cut interest rates five times since last November in an effort to shore up growth.
Consumer spending accelerated over the course of the quarter, helping to shore up the expansion. Growth in retail sales picked up from 10.5 percent in July to 10.9 percent in September. Spending on e-commerce grew by 36 percent in the third quarter over a year earlier.
"Continued downward pressures from real estate and exports caused GDP growth to drop," said Louis Kuijs of Oxford Economics in a report. "But robust consumption and infrastructure prevented a sharper slowdown."
Much of China's slowdown over the past five years is self-imposed as communist leaders try to steer the economy to more self-sustaining growth based on domestic consumption and service industry instead of trade and investment.
"All this indicates the restructuring and upgrading of the Chinese economy are going steadily," said Sheng Laiyun, a spokesman for the Chinese statistics agency. "The general condition of the Chinese economy remains strong."
—
Follow Dave Urbanski (@DaveVUrbanski) on Twitter