DETROIT (TheBlaze/AP) -- Detroit police say the pastor of a storefront church shot and killed a man who tried to attack him with a brick during a service.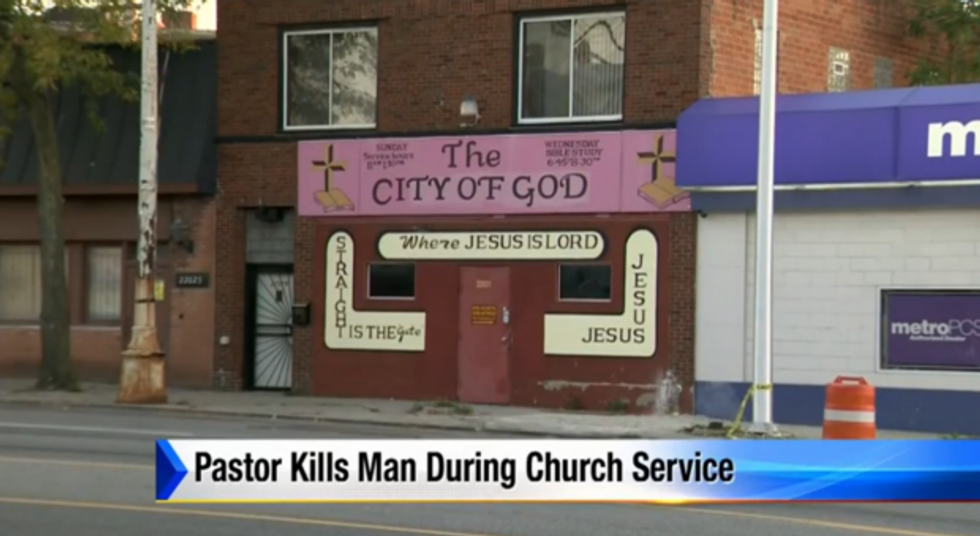 Screengrab via WDIV-TV
Assistant Detroit Police Chief Steve Dolunt tells the Detroit News and Detroit Free Press the shooting happened Sunday afternoon just after the start of a service at the City of God church.
Dolunt says the man and the pastor had prior "issues." He says the man was threatening the pastor with a brick when the pastor pulled out his Glock pistol and shot him four or five times times. The man died a short time later at a hospital.
"We've had a previous incident, at least one, and the pastor filed a police report," Dolunt reportedly said.
Authorities didn't immediately release the names of either man.
Dolunt says prosecutors will review the case to decide whether the shooting was justified. The pastor was taken into custody and questioned by police following the fatal incident.
More from WDIV-TV in Detroit:
video platformvideo managementvideo solutionsvideo player
---