A handwritten letter penned in 1964 by the late Malcolm X proclaimed that the conversion of white Americans to Islam would help stop racism.
And after almost being accidentally tossed in the trash, the long-lost note is currently on sale by a historic letter dealer for $1.25 million.
Discovered in a storage locker, the text was written by Malcolm X after he returned from taking the hajj to Mecca that same year. Reportedly overlooked for years, the letter is now making headlines, as it is being put on sale by dealer Moments in Time, the Daily Mail reported.
Malcolm X described in the six-page letter how his trip to Mecca impacted his faith as well as his views on race relations, writing that he could "better understand the depth" of his Muslim beliefs following the visit.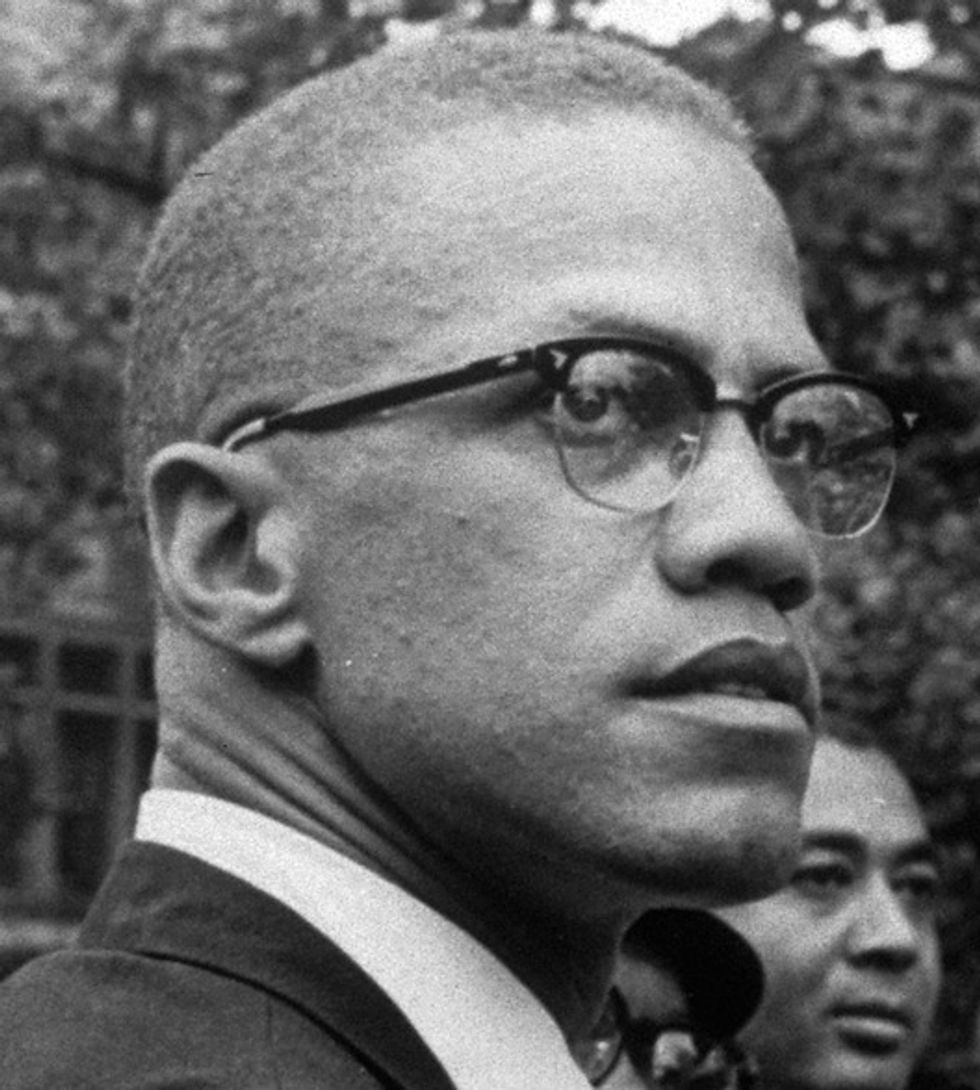 In this 1963 file photo, Black Nationalist leader Malcolm X is pictured at a rally at Lennox Avenue and 115th St., in the Harlem section of New York. (AP Photo/Robert Haggins, File)
He said that he encountered many people of all different races in Mecca, but that racial and ethnic differences were ignored due to the fact that Muslims there saw one another as being brothers "in one God."
"I could look into their blue eyes and see that they regarded me as the same ... because their faith in One God... had actually removed 'white' from their mind, which automatically changed their attitude and their behavior (towards) people of other colors," Malcolm X wrote. "Their beliefs in the Oneness as made them so different from American whites that their colors played no part in my mind in my dealing with them."
He went on to say that this lesson would be paramount for white Americans to learn, proclaiming that conversion to Islam would be the remedy to healing racial tensions.
"If white Americans could accept the religion of Islam, if they could accept the Oneness of God (Allah) they too could then sincerely accept the Oneness of Men, and cease to measure others always in terms of their 'difference in color,'" Malcolm X continued. "And with racism now plaguing in America like an incurable cancer all thinking Americans should be more respective to Islam as an already proven solution to the race problem."
The letter is being sold by Moments in Time after Gary Zimet, the owner of the letter dealer, said that it was accidentally discovered in a storage locker.
"It was found in a storage locker and almost thrown out," Zimet told Page Six. "Only because the owner saw some Derek Jeter and Alex Rodriguez autographs was it saved."
Malcolm X was killed in New York City on February 21, 1965, at the age of 39. Read the letter here.
(H/T: Daily Mail)
Follow the author of this story on Twitter and Facebook: