A Muslim man who was planning to kill a group of Christians in the Middle East changed his mind and subsequently converted to Christianity after reportedly having a dream about Jesus, according to a missionary group.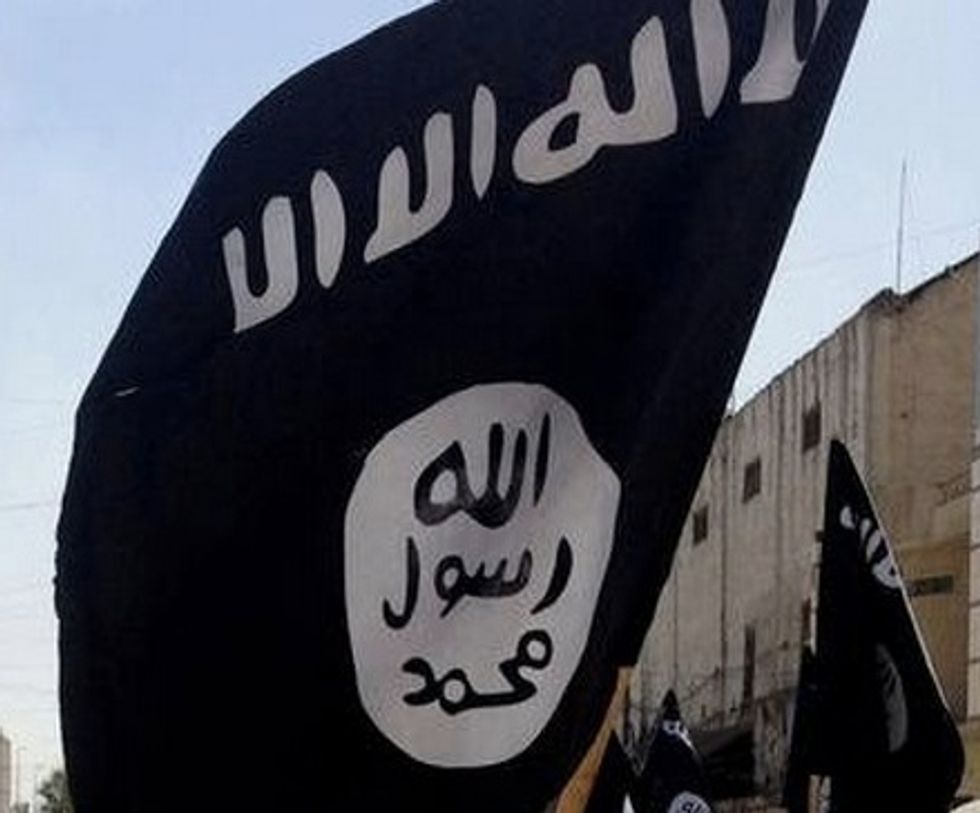 AP
The leader of a Middle East ministry that is supported by Christian Aid Mission, a faith-based nonprofit, said that an unnamed Muslim man from Syria was forcefully recruited into the Islamic State, but that he fled after his brother died fighting with the terror organization.
The man was described as "disillusioned" with the Islamic State, but was said to still be harboring negative beliefs about Christians and Jews, leading him to search for family members who he had heard were receiving aid from Christians in Jordan.
"The Muslim, whose name is withheld for security reasons, went to a Christian meeting with the intention of killing the aid workers gathered there," read a statement on the Christian Aid Mission website.
But the man reportedly didn't go through with his plans after having a dream about Jesus.
"The next day he came back and said, 'I came to kill you, but last night I saw Jesus, and I want to know what are you teaching – who is this One who held me up from killing you?'" the ministry director told Christian Aid Mission. "He received Christ with tears, and today he's actually helping in the church, helping out other people. We're praying for lots of such Sauls to change to Pauls."
Stories of Muslim extremists and Islamic State members converting to Christianity have emerged in recent months, though verifying these claims is sometimes difficult due to the complicated situation on the ground in many regions throughout the Middle East.
As TheBlaze previously reported, Gina Fadely, director of Youth With a Mission Frontier Missions Inc., another missionary organization, told Voice of the Martyrs Radio Network last summer about a similar story.
Fadely recounted how a missionary who works with her organization was introduced to an Islamic State fighter earlier this year who had admitted to killing many Christians before something happened that profoundly changed his perspective.
"The fighter admitted that he had killed Christians and that he had actually enjoyed doing so," she said. "He told this [missionary] leader that he had began having dreams of this man in white who came to him and said, 'You are killing my people' and he started to feel really sick and uneasy about what he was doing."
This undated photo posted on Monday, Nov. 4, 2014 by the Raqqa Media Office of the Islamic State group, a militant extremist group, shows an Islamic state group fighter in Kobani, Syria. (AP Photo/Raqqa Media Office)
Still, he continued as a member of the Islamic State. One day, as he was preparing to kill a Christian, the victim told the Islamic State fighter, "I know you will kill me, but I give to you my Bible." The fighter did end up killing the man, though he took the Bible and began reading it.
Fadely said that the Islamic State fighter then had another dream about the man in white — presumably Jesus — who asked the terrorist to "follow him."
"[The former militant] was now asking to become a follower of Christ and be discipled," she said. "Perhaps this Christian will be like Saul."
Other Muslims have also made claims that Jesus has appeared to them in dreams before deciding to convert to Christianity. 
Follow the author of this story on Twitter and Facebook: