Despite being widely seen as the winner of last week's Democratic presidential debate, Hillary Clinton received virtually no polling bounce from her performance, according to a CNN-ORC poll.
While about 60 percent of debate viewers said they believe the former secretary of state won, she still stands at 45 percent support in the polls — roughly where she stood before, CNN reported.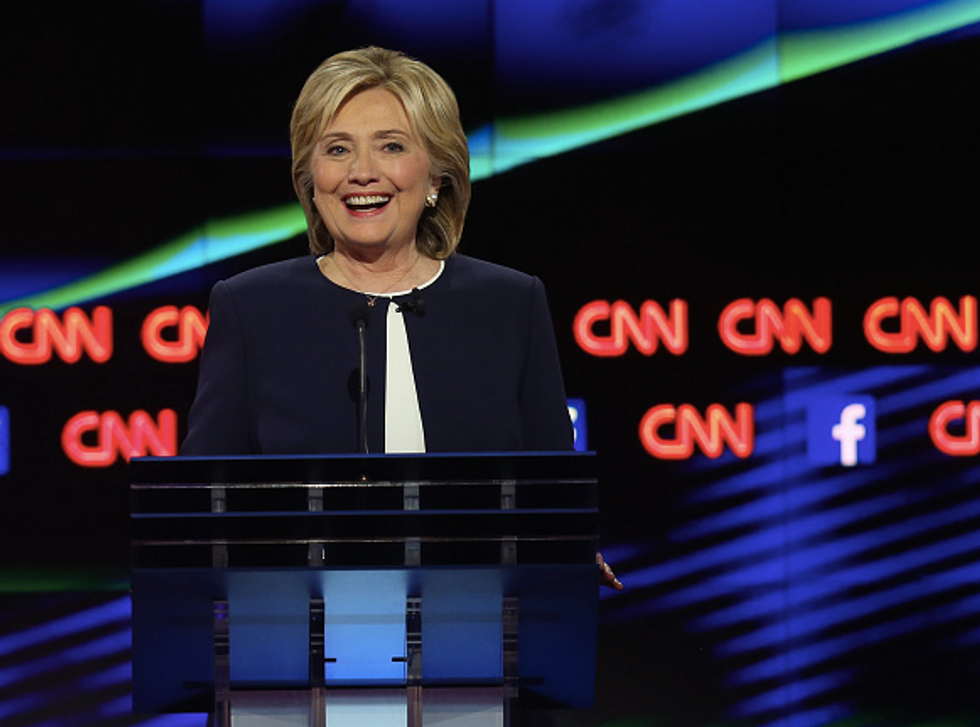 Democratic presidential candidate Hillary Clinton takes part in a presidential debate sponsored by CNN and Facebook at Wynn Las Vegas on October 13, 2015 in Las Vegas, Nevada. (Joe Raedle/Getty Images)
Her closest opponent, Vermont Sen. Bernie Sanders, saw an increase of 5 points, to 29 percent, but no other candidate saw any movement from the previous month.
Vice President Joe Biden, who has not entered the race, is at 18 percent.
Other candidates are polling at 1 percent or less.
As for Biden, just 47 percent of Democrats said they want to see him jump into the race, down from 53 percent in August. Without Biden in the race, Clinton's lead nationally over Sanders increases from 56 percent to 33 percent.
The poll was taken from Oct. 14 to 17 among 1,028 registered Democrats.