To drink or not to drink — and if so, how much? For some pregnant women, that is the question when it comes to alcohol. Depending on what book you read or with whom you talk to about it, that answer might vary.
But the nation's top pediatric association has come out with a definitive stance.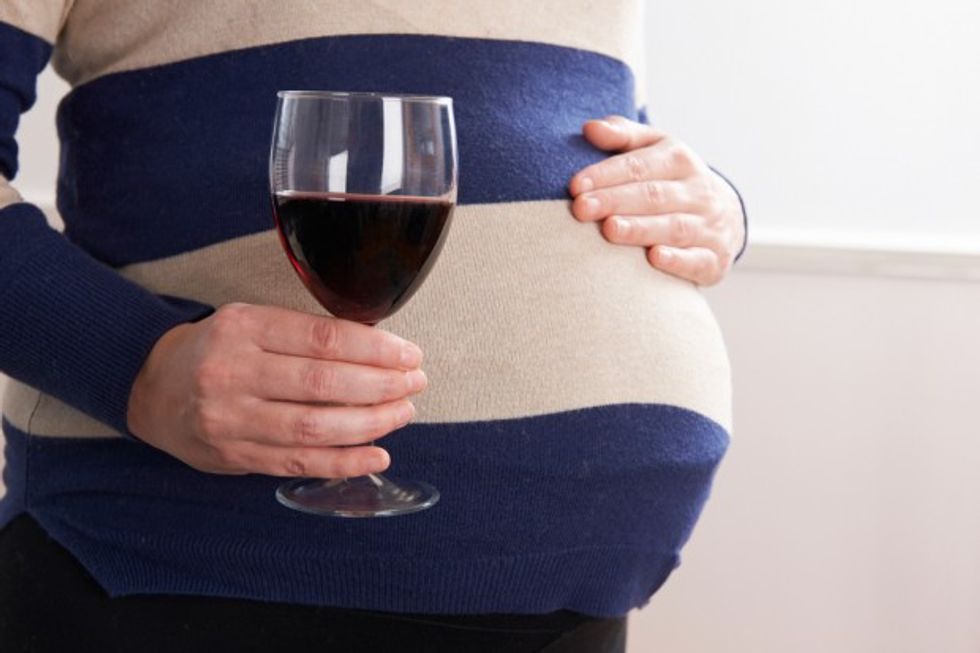 Photo credit: Shutterstock
The American Academy of Pediatrics says no amount of alcohol during pregnancy is guaranteed to be safe.
In a clinical report published in the November issue of the journal Pediatrics, the AAP affirms that no alcohol during any trimester should be considered safe for the developing fetus.
According to the Centers for Disease Control and Prevention, one in 10 women of childbearing years reported having alcohol while pregnant, based on data obtained between 2011 and 2013. The AAP, however, says that some surveys report this number being up to half of all pregnant women. Alcohol use during pregnancy can result in fetal alcohol spectrum disorder for the child, which includes a range of symptoms from physical deformity to cognitive issues, such as learning disabilities and speech delays.
Here are some other statistics about alcohol use during pregnancy cited by AAP:
 A recent study found increased risk of infant growth retardation even when a pregnant woman's consumption was limited to 1 alcoholic drink per day (a 1.5-ounce shot of distilled spirits, 5 ounces of wine, or 12 ounces of beer).

First-trimester drinking, compared to no drinking, results in 12 times the odds of giving birth to a child with FASDs. First- and second-trimester drinking increased FASDs odds 61 times, and women who drink during all trimesters increased the likelihood of FASD odds by a factor of 65.
"Even though fetal alcohol spectrum disorders are the most commonly identifiable causes of developmental delays and intellectual disabilities, they remain significantly under-recognized," Dr. Janet Williams, a lead author of the report, said in a statement.
The AAP report noted that all forms of alcohol are considered to have similar risk to the developing baby and said that binge drinking only compounds the risk.
Emily Oster, an associate professor of economics at the University of Chicago, published an article in 2013 in the Wall Street Journal, examining the data behind in many common pregnancy no-nos. When it came to alcohol use, she wrote that "all drinking isn't created equal."
"When I looked at the data from hundreds of studies, I found, basically, no credible evidence that low levels of drinking (a glass of wine or so a day) have any impact on your baby's cognitive development," Oster wrote.
Base on her overall assessment of several studies, Oster concluded that the "evidence overwhelmingly shows that light drinking is fine," she wrote, adding that "the data and the science suggest that the speed of drinking, and whether you are eating at the same time, matters."
"It isn't that complicated: Drink like a European adult, not like a fraternity brother," Oster wrote.
Still, Williams said the safest and "smartest" choice for pregnant women and their child is to "just abstain from alcohol completely."
—
Front page image via Shutterstock.