Police in New Orleans arrested a 6-year-old and 11-year-old Friday after they allegedly threatened a man with a gun after he told them to stop messing with other people's cars.
A home's surveillance camera captured video of the boys running around the street after the incident.
This video of the boys came after they allegedly threatened Danny Hamilton with the firearm, who, it turns out, now wants to help them.
"They are born into a system where they have no future. This is life for them," he told WDSU-TV. "The children, they're not guilty for no crime, they didn't know any better."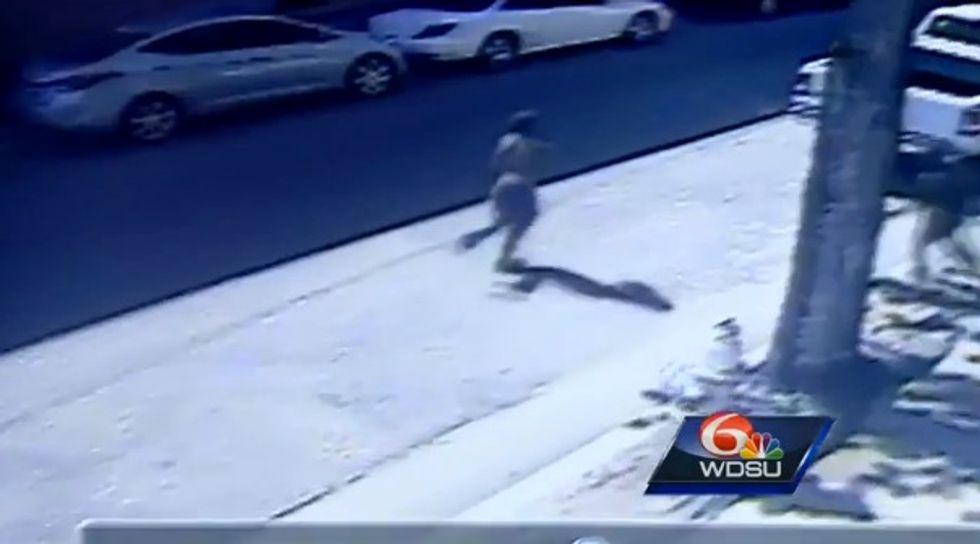 Image source: WDSU-TV
Hamilton told the news station that he was doing construction on a local home when he saw the boys messing in someone's truck. When he told them to stop, he said the older child pulled out a gun from his waistband, telling him to mind his own business.
"These kids didn't have no fear, no respect, so all I did was yell 'cops' and they took off running," Hamilton told WDSU.
After that, he said he drove around looking for them.
"I was not going to let them little kids run around here with a gun," he said.
Both boys were picked up by police and brought to a juvenile detention center, but Joseph Raspanti, a legal analyst for WVUE-TV said they likely won't "face any real consequences."
"And you don't think they know that? And you don't think the 16 and 18 year olds who put them up to it, they don't know that? Of course they do," he said.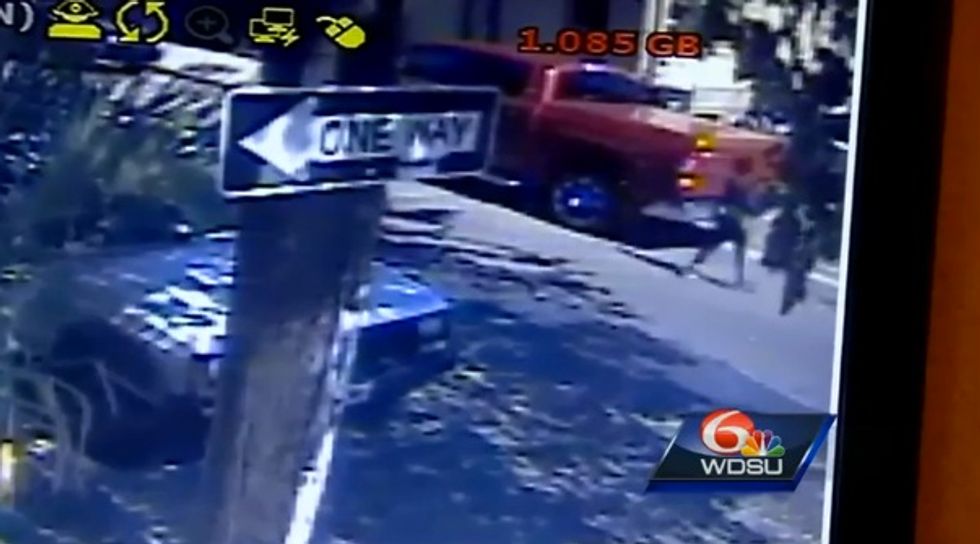 Image source: WDSU-TV
According to WVUE, the 6-year-old was released to his parents, while the 11-year-old could be placed on probation.
The home where Hamilton was working last week is owned by a man who started the nonprofit Positive Vibrations Foundation, which will soon offer free music lessons with the ultimate goal of creating a better "community through the development and preservation of the arts, music, culture and heritage."
"This is the reason why we're doing what we're doing, to get the kids off the street, get them interested in something and let them know there's other ways to use their time," Monique Pyle with the foundation told WDSU.
Hamilton also runs a nonprofit that collects toys for kids.
"I would love to help those two kids, show them there is a better future, because all they need is guidance," Hamilton told the news station.
Watch WDSU's report: