A military activist is claiming "decisive" victory after an Air Force commander at a Delaware base reportedly disavowed an email sent earlier this month by his secretary to his entire squadron that encouraged personnel to participate in a Christian toy drive.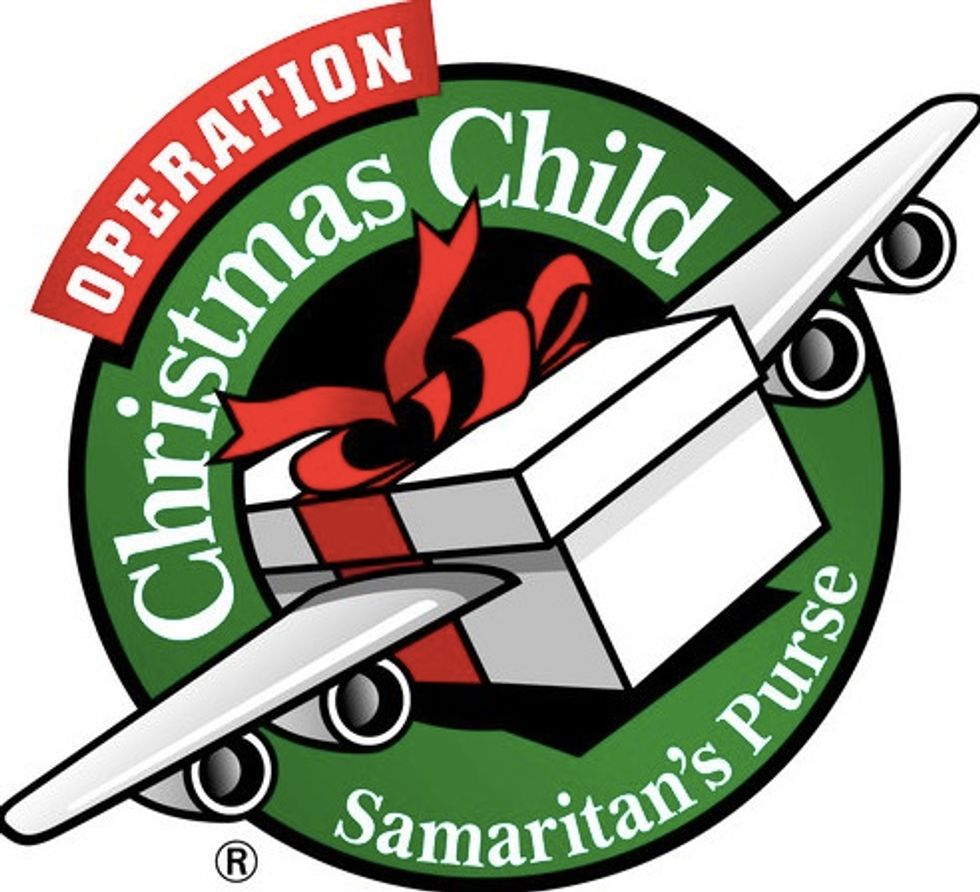 Operation Christmas Child
As TheBlaze previously reported, Military Religious Freedom Foundation president Mikey Weinstein took aim this week at Lt. Col. Donald C. Tasker's office at Dover Air Force Base in Dover, Delaware, for reportedly sending the email urging individuals to help fill shoe boxes for Operation Christmas Child, a nonprofit group that sends toys and the gospel message to children around the globe.
After Weinstein previously called the email, which was reportedly forwarded by Valencia Branch, administrative assistant for Tasker, "an absolutely unambiguous endorsement of [Operation Christmas Child]," the commander reportedly sent a follow-up email to the entire squadron separating himself and his office from the contents of the message.
"Recently an email ... was forwarded to the entire 436 Force Support Squadron. The invitation included in that email also contained language supporting the Christian faith and encouraged participation in this event as an act of Christian faith," Tasker reportedly wrote. "I want to be absolutely clear that the email in question was not sent at my direction and is not endorsed in any way by me or any level of command."
The commander went on to highlight what is and is not permissible when it comes to the contenst of government emails, writing that they "cannot violate the Joint Ethics Regulation, which prohibits the endorsement of non-federal entity or event by a DoD employee in their official capacity," and explaining that these messages also can't appear to endorse religion.
Weinstein is calling the apparent repudiation of the Operation Christmas Child email a clear win for his organization, which had threatened to sue if Tasker did not take responsive action.
"Our clients are delighted that this is a total victory," Weinstein told Military.com on Tuesday. "But it's not a victory for anything other than the U.S. Constitution and the Air Force doing the right thing."
Though his client's demands were met after he complained about the Operation Christmas Child email, Weinstein said that Tasker's quick response won't matter unless there's an investigation and those involved are punished.
As previously reported, debate touched off after 14 unnamed personnel at the Air Force base complained to Weinstein about the email, which called for staff to assemble boxes to "show children in desperate situations that God loves and values them," adding that many of the children "have never heard of God's incredible Gift of Salvation though His Son."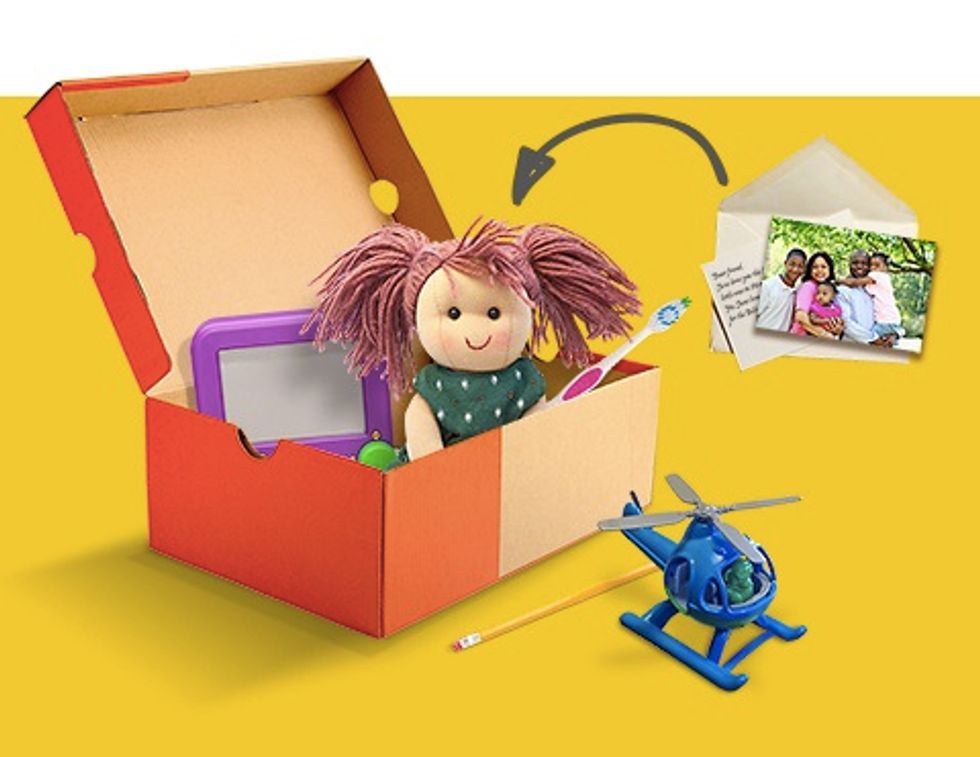 Operation Christmas Child
But Ron Crews, executive director of the Chaplain Alliance for Religious Liberty, took a different view from Weinstein, defending both Branch and the email and claiming that no policies were violated.
"We should be commending members of the Air Force, not condemning them for wanting to serve orphans," he said in a statement. "The e-mail announcing a volunteer opportunity in no way violates any Air Force policy or regulations, especially since the program involved is a federally approved charity."
Read more about the initial controversy here.
(H/T: Military.com)
Follow the author of this story on Twitter and Facebook: