House Benghazi Committee Chairman Trey Gowdy was pulled into a fiery exchange with Democrats on the panel Thursday when they surprisingly called on him to release the transcript of Hillary Clinton confidant Sidney Blumenthal's June 2015 deposition.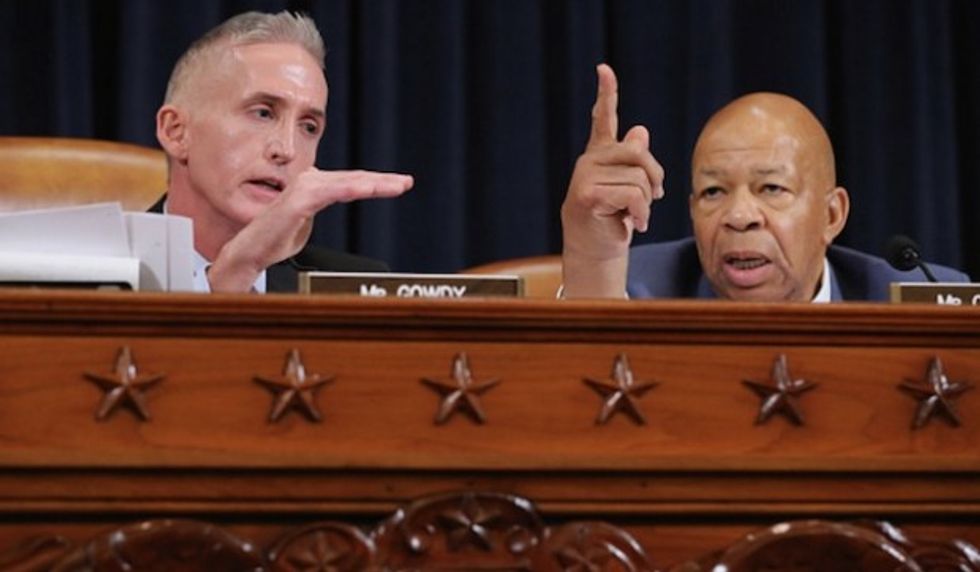 Getty Images
"I move that we put into the record the entire transcript of Sidney Blumenthal," Rep. Elijah Cummings (D-Md.), the ranking Democrat on the committee, shouted. "Let's do the transcript! That way the world can see it!"
A second Democrat can be heard on video "seconding" the motion.
"We're not going to take that up a hearing," Gowdy replied.
At that moment, Clinton, who appeared to testify before the committee, can be seen shaking her head and laughing.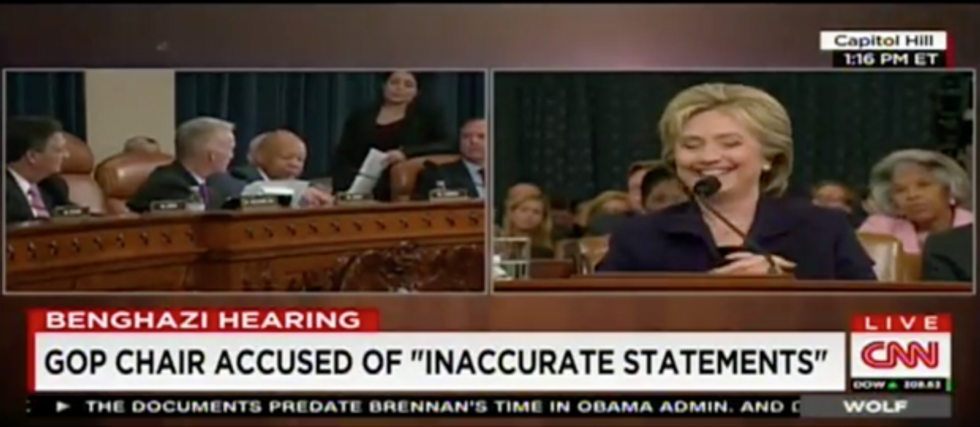 CNN
"Why is it that you only want Mr. Blumenthal's transcript released?" Gowdy asked.
Rep. Adam Schiff (D-Calif.) eventually cut in and argued Gowdy should release Blumenthal's transcript to provide context to his emails that have been released.
"I'm not going to release one transcript of someone who knows nothing about Libya by his own admission, while people who risked their lives -- you have no interest in their story getting out," Gowdy said.
Watch the fiery moment below:
---