A preacher's daughter is facing both scrutiny and praise after presenting her father with a "certificate of purity" on her wedding day that affirmed that she had abided by her commitment to abstain from sex until marriage.
Brelyn Bowman gave the framed document to her father, Dr. Michael Aaron Freeman, at her reception after she married her husband Timothy on Oct. 10, the Daily Mail reported.
The text on the certificate contained a passage from 1 Corinthians 6:20 and proclaimed that, based on a doctor's confirmation, she had remained a virgin as of her wedding day.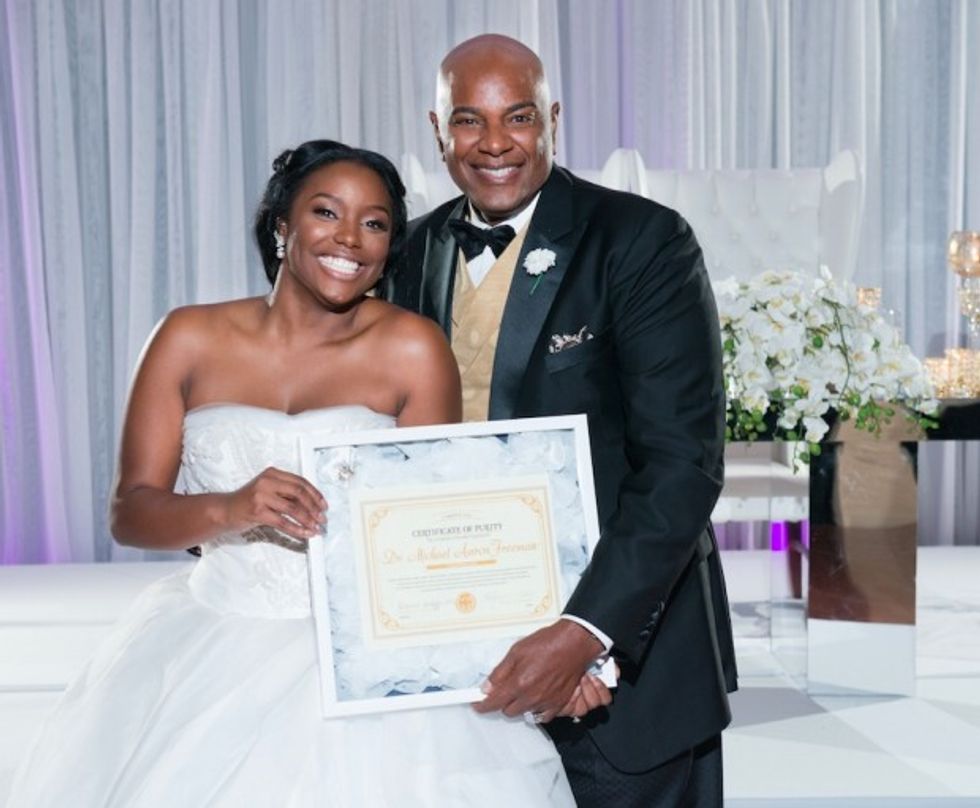 Clark Bailey Photography
"On the 10th of May 2006, I, Brelyn Freeman, made a vow to glorify God in my body and spirit which are God's because I have been bought with a price," the document read. "I have kept this commitment and present this certificate to my father Dr Michael A. Freeman to show how I have honored God and my earthly father in my body by maintaining my purity and that my hymen is intact on this 10th day of October 2015."
Freeman told BuzzFeed that his daughter presented him with the certificate during her wedding reception and that he had no idea that she would be doing so.
The pastor said that his other three children also signed similar covenants early on in their lives and that one of his other daughters provided a similar document six years ago at her own wedding.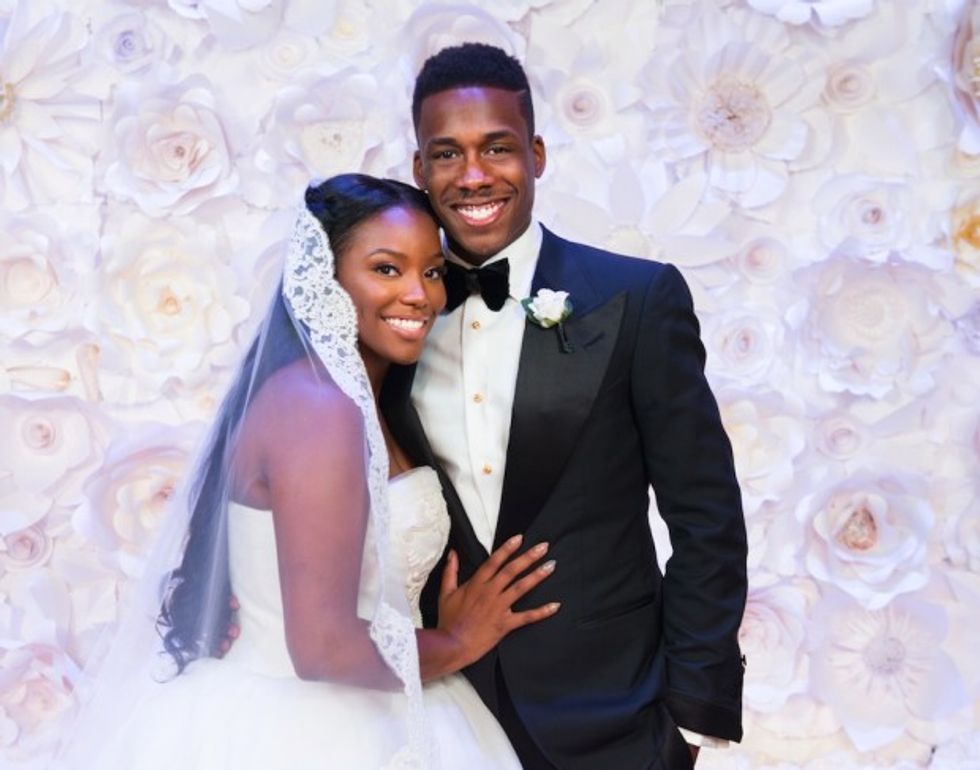 Clark Bailey Photography
"Brelyn stopped the reception and called me up, stating she had a special presentation for me," Freeman said. "I was totally unaware of what was about to take place."
Debate over the certificate touched off after Bowman posted a picture to Instagram after the wedding, noting in an associated comment that she was "able to present a certificate of purity to him signed by my doctor that my hymen was still intact."
Instagram user bclassyyy commented and described being "proud" of Bowman, saying, "She makes me wish I would of waited."
And toky_toks added, "Thank you for being an amazing example for all of the ladies following Christ that have the desire in their hearts to do it the right way which is really the ONLY way!"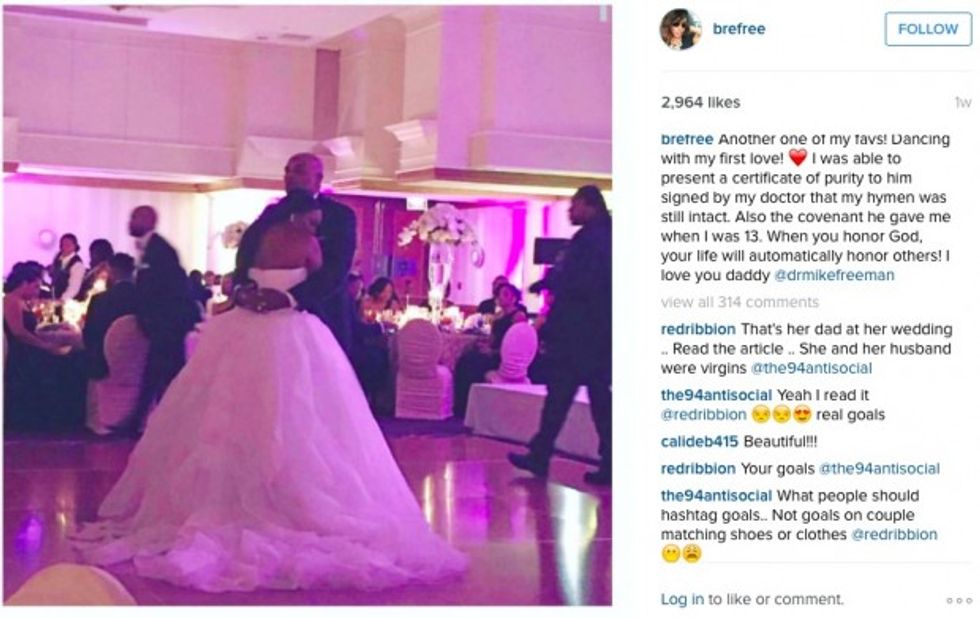 Screenshot via Instagram/brefree
But others took a starkly different view, invoking terms like "patriarchy" and calling the certificate "creepy."
"Disgusting and creepy. Not the waiting, but the certificate and above all else discussing your freaking hymen in front of all your wedding guests?!" wereallmadhere77 wrote. "How incredibly awkward!"
Slenderella added: "Proving that in today's society a woman's body does not belong to her, but men...father, husband, brother,etc. I'm a strong advocate for choosing to be celibate or sexually liberated, but when it's for YOU .....not your dad. This is creepy and reeks of patriarchy."
The Bowmans have included a copy of the commitment contract on their website that other people wishing to abstain until marriage can download and sign: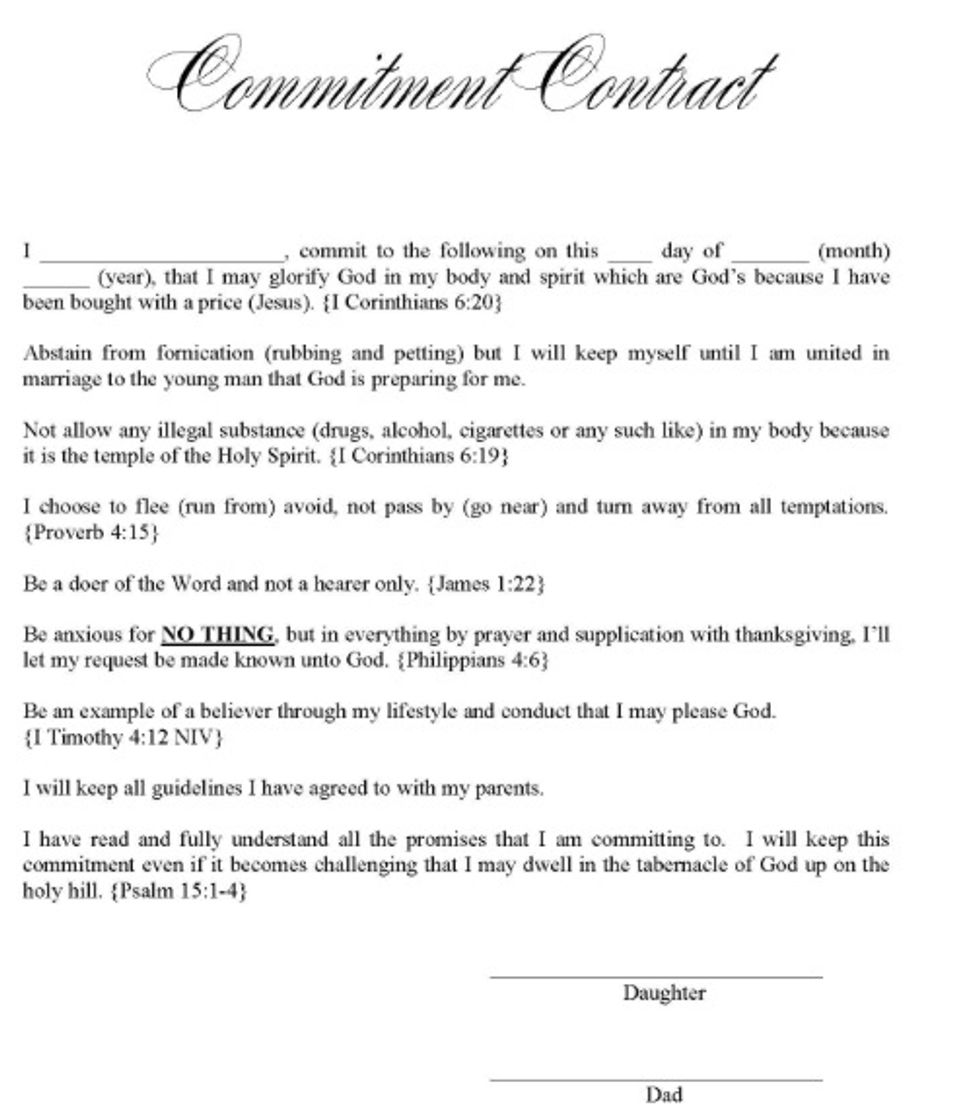 MeetTheBowmans.com
Read more of the debate on Instagram here. What do you think? Let us know in the comments section below.
(H/T: Daily Mail)
--
Photos courtesy of Clark Bailey Photography
Follow the author of this story on Twitter and Facebook: