Two new videos purport to depict the U.S.-led raid against an Islamic State stronghold in northern Iraq that killed Master Sgt. Joshua L. Wheeler.
NBC News received one video, which appears to have been taken by helmet cameras, from the Jordan-based news outlet Arab24. Arab24 said it received the footage from Kurdish military officials.
The Washington Post also obtained footage from Rudaw, a Kuridsh-based news outlet.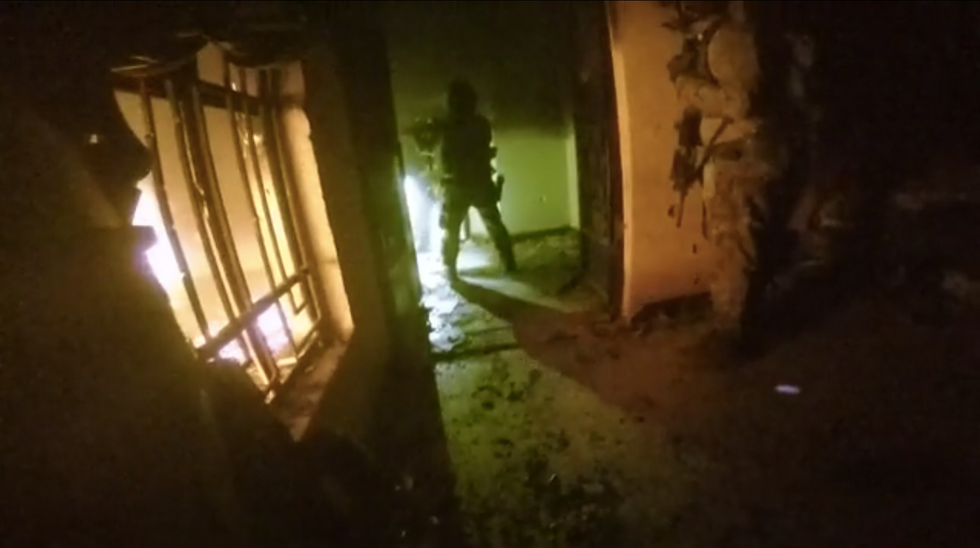 Image via screen grab from the Washington Post video
The raid on the prison early Thursday morning freed around 70 hostages.In the footage, men are seen being led out with their hands up, some with bloodied clothes and some covering their ears. NBC News reported that officials shouted "keep moving" at the hostages in Arabic. 
Bullet holes are seen in the walls and what appears to be a fire burns in the corner of the video.
The video also shows men being led out one-by-one and searched by commandos.
The Washington Post reported that after the hostages and soldiers evacuated the area, the compound was destroyed in another round of airstrikes.
U.S. Secretary of Defense Ashton Carter said Friday to expect more raids in the coming months as the U.S. moves to "deliver a lasting defeat" to the Islamic State.
"We have this capability. It is a great American strength," Carter said. 
Watch the video, which contains footage that some may find disturbing, below.