Glenn Beck confronted Kentucky Sen. Rand Paul on Monday about why he has opted to "turn [his] guns" on 2016 rival Sen. Ted Cruz.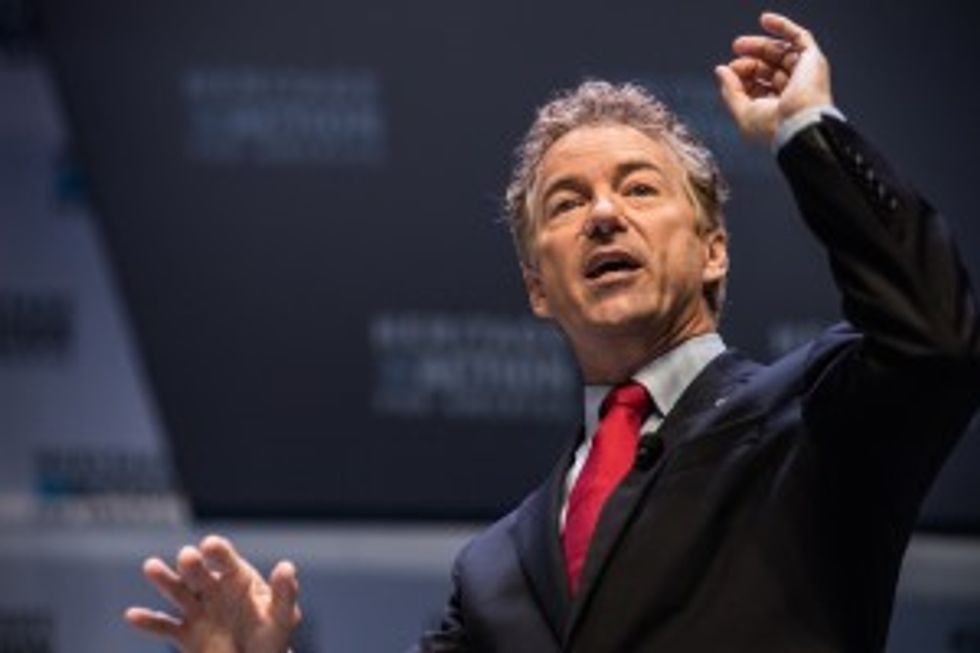 Sean Rayford/Getty Images
"I think that's probably a misinterpretation," Paul told Beck on his radio program. "… We've had nothing where we're sort of promoting any kind of animosity with Ted Cruz."
Last month, Paul told Fox News Radio that Cruz is "done for" in the Senate. Beck asked why he couldn't "turn the guns on the other guys, and talk liberty together."
Paul said he and Cruz are "fairly close" philosophically, but differ in their approach.
"[Cruz's] vision is there's plenty of people, if you just rouse them up on our side to win elections," Paul said Monday.
Paul said he believes that the GOP must not only excite the party base, but also the general electorate in order to win.
"My opinion is you have to rouse up and energize the electorate, the grassroots that are on our side, but you also have to reach out and get new people," Paul told Beck. "I do not believe we will win by just rattling our cages for the base."
The Kentucky senator said the Republican Party has to take its principles to places not seen as traditionally Republican.
"We should energize the base, and we should be true to our principles," Paul said. "I've been taking our principles to the South Side of Chicago, to Philadelphia, to Baltimore, to Ferguson."
Paul said he is not campaigning against Cruz, but believes GOP has to get to the independent voters and Democrats who have never "seen or heard or met a real-live Republican" in order to grow the party.
"I think it's how you win elections," Paul concluded.
Complimentary Clip From TheBlaze TV
[mlbvideo content_id="526045383"]
The full episode of The Glenn Beck Program, along with many other live-streaming shows and thousands of hours of on-demand content, is available on just about any digital device. Click here to watch every Glenn Beck episode from the past 30 days for just $1!