A 240-year-old Rhode Island farmhouse where the 2013 horror movie "The Conjuring" was filmed is now at the center of yet another dramatic plot, but this time it has nothing to do with ghosts.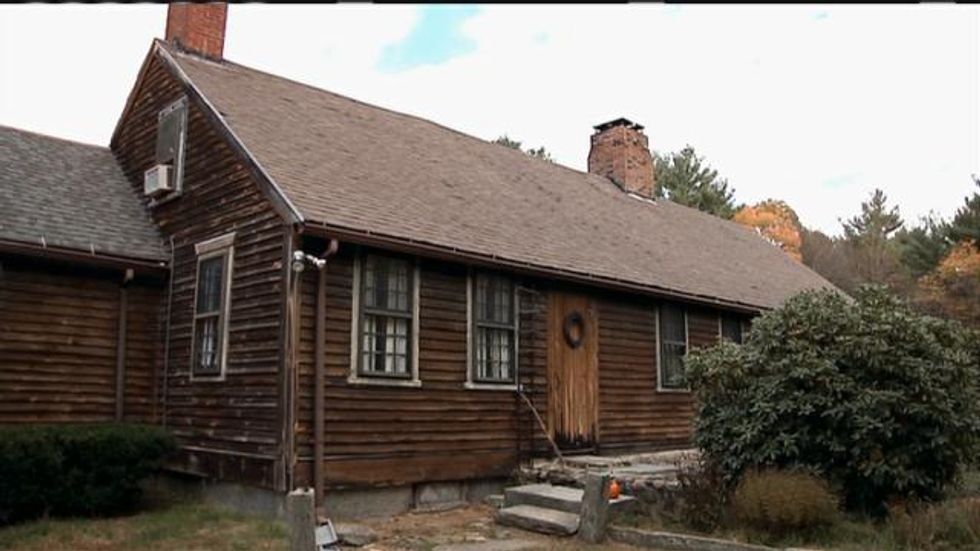 Images source: WHDH-TV
Norma Sutcliffe says that, despite the "no trespassing" signs and motion-detecting cameras around her house, fans of the movie keep coming onto the Harrisville, Rhode Island, property in a "Conjuring-instigated siege of their property," according to a lawsuit filed against Warner Brothers by Sutcliffe and her husband, Gerald Helfrich.
"They somehow feel that they have a right to be on this property by any means that they choose," Sutcliffe told WHDH-TV. "It's the worry of that one or two that could be more serious. And that's what we live with every day."
The couple alleges in the suit that since the release of the horror film in 2013 they have had to deal with "threats of physical violence and harm, sleepless nights, and worry that one day, one of the many trespassers will commit an act of destruction, violence or harm," according to Entertainment Weekly.
The couple also allege in the suit that movie fans visiting the house "take photographs and videos" and sometimes try to get inside, allowing the homeowners "no privacy" and denying them "any sense of peace."
"I want people to realize it is harassment – stalking – and that is how it comes across to us," Sutcliffe told Inside Edition.
Sutcliffe and Helfrich bought the house in 1987 and say Warner Brothers made and released the movie without notifying them. The lawsuit also names New Line Productions, the Safran Co., Evergreen Media Holdings, producer Tony DeRosa-Grund and five individual alleged trespassers.
The Rhode Island couple is seeking unspecified damages.
Warner Brothers did not immediately respond to a request for comment from TheBlaze.
(H/T: WHDH-TV)
–
Follow Jon Street (@JonStreet) on Twitter