Archaeologists have discovered what is being described as a "rare" and "huge" industrial scale 1,500-year-old winepress in central Israel during a strong rain and hailstorm, the Israel Antiquities Authority announced Monday.
Archaeologists were already surveying the site located in central Israel's Sharon Plain region to prepare for the placement of natural gas lines when a storm rolled in several weeks ago.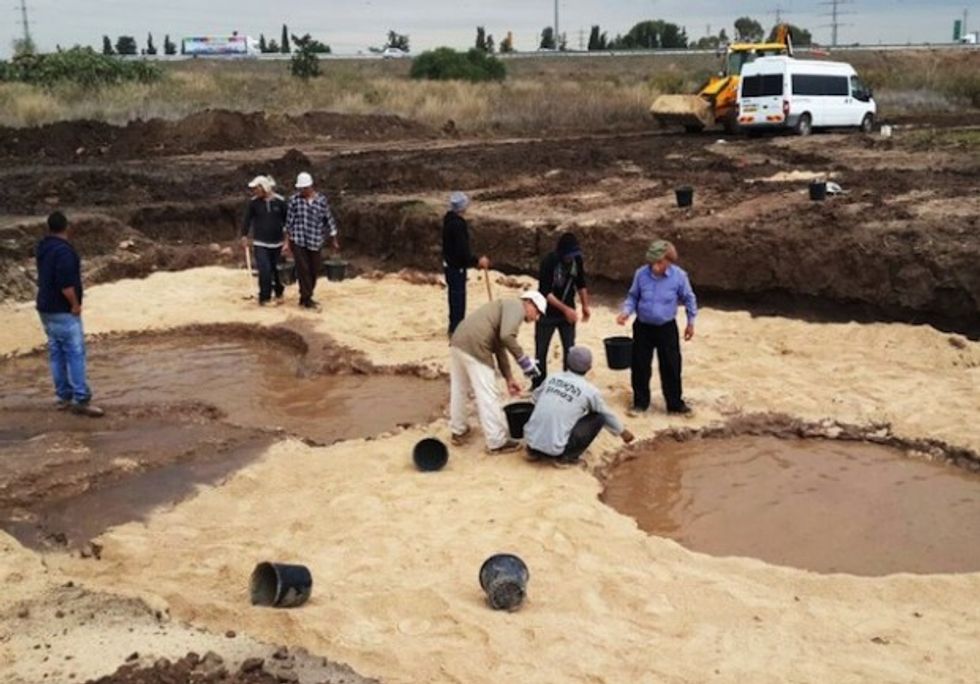 Israel Antiquities Authority/Alla Nagorski
Antiquities Authority archeologist and excavation director of the site Alla Nagorski described the dramatic scene to Israel's Ynet news:
The storm came in very quickly. The wind was very powerful and mingled with sand, water and hail. Workers' tools flew in the air. We ran to the cars for cover from big balls of hail. I've worked years in the field, but nothing like this has ever happened to me. The downpour covered a month-and-a-half excavation in 20 minutes.
Nagorski explained that when the water was pumped out of the site, the winepress she described as "rare" was found.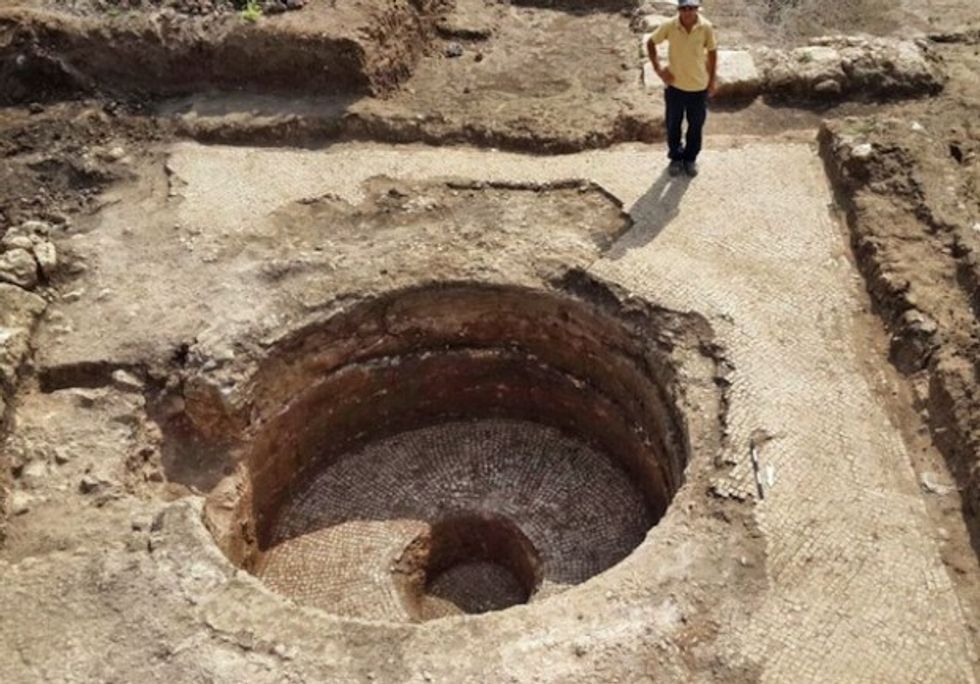 Israel Antiquities Authority/Alla Nagorski
"It is evident that great thought was invested in the engineering and construction," Nagorski said, adding that the dimensions of the find were "huge — 3 meters in diameter and 2 meters deep, and could accommodate 20 cubic meters of wine."
Major construction and infrastructure projects in Israel are often preceded by archaeological surveys due to the frequent discovery of ancient, historically significant objects.
(H/T: Jerusalem Post)