Rep. Diane Black (R-Tenn.), a member of the House Budget Committee, named three things about the new budget deal that she doesn't like, but the congresswoman specifically singled out the debt ceiling as something that she's "really concerned" about.
In an exclusive interview Wednesday with TheBlaze, just hours before the House vote on a deal to authorize more spending to keep the government open through 2017, Black said what really concerns her is that it not only raises the debt ceiling — it suspends it.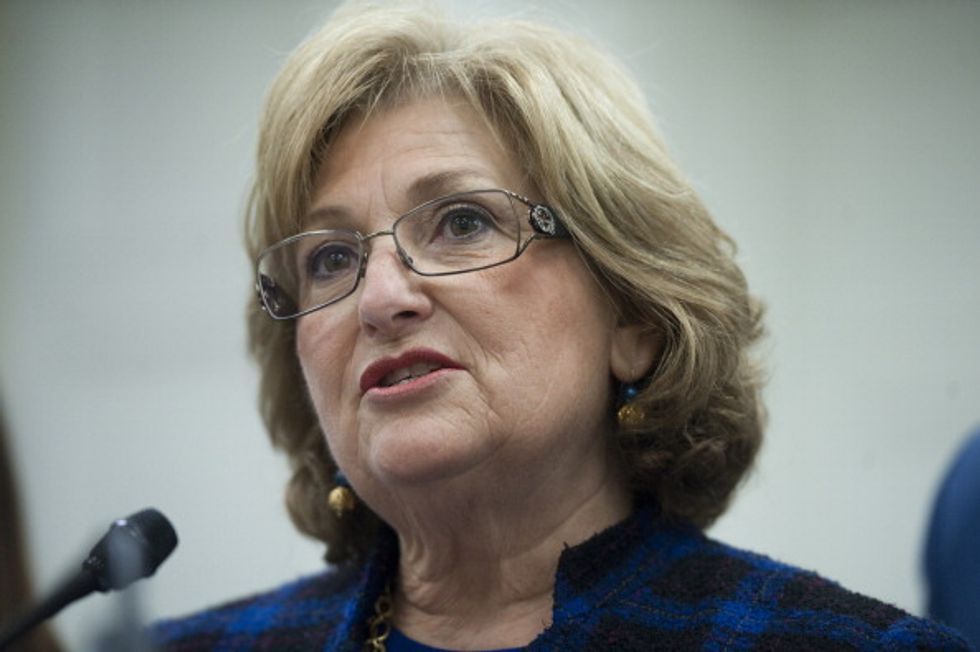 Rep. Diane Black (Douglas Graham/CQ Roll Call)
"We're not raising the debt ceiling to a certain amount and saying once you reach that you've got to come back to Congress," Black told TheBlaze.
"There's no dollar figure," the Tennessee congresswoman added. "When you just have an open debt ceiling that can continue to grow, I am really concerned about an administration who doesn't like to cut anything and only likes to grow everything."
Black said she is also opposed to the amount of time Congress has to review the deal, given the pledge Republicans made in 2010 that there would be at least 72 hours for members to read the bills they vote on. In this case, the bill was made public just before midnight Monday evening, giving lawmakers fewer than 48 hours to review it.
"It violates that pledge," Black said. "Once again, we're in the same situation where we're seeing major bills come to us, and we're being asked to vote on it within a very short period of time before you really have an opportunity to go through it and understand everything."
The deal also breaks the spending caps put in place by the sequester, a series of automatic, across-the-board spending cuts, that went into effect in 2013, which Black said has helped to reduce deficits during the past three years.
"By lifting that sequester, we're once again going to see our debt continue to grow," Black told TheBlaze.
House lawmakers are expected to vote on the deal Wednesday.
–
Follow Jon Street (@JonStreet) on Twitter